Natural vs Artificial Trees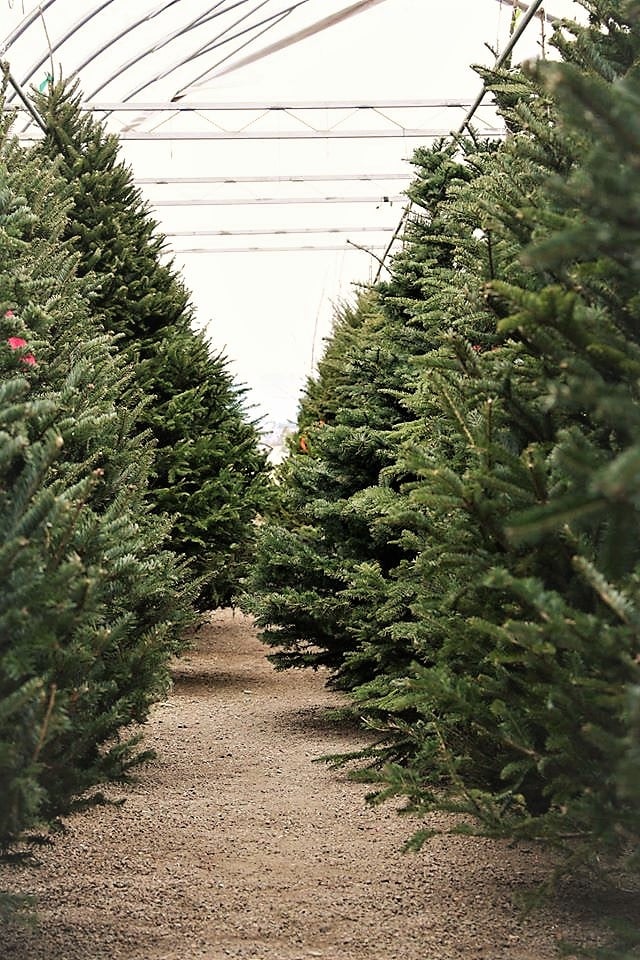 When getting into the spirit of Christmas, one of my single-most enjoyable holiday traditions is the procurement, setting up and decorating of the Christmas Tree, followed by the satisfaction of sitting back to enjoy my efforts with a cup of warm libation. Behold the tree decked with twinkly lights and decorations handmade or handed down. And the heavenly coniferous smell of pine, spruce and fir which completes the picture.
However, in an age of climate change and environmental concern, the question has been posed about whether it is more ethical to have a natural cut Christmas tree or an artificial one? I've asked myself this same question and thus embarked on a bit of research on the topic. I found countless articles and statistics that address practical, environmental and economic concerns. Below is a list of pros and cons based on the information I have found.
If you're still stumped after considering the positive and negative impacts of either choice, then why not get a live potted tree? Yes, the cost and care is greater, but the satisfaction of planting the tree afterward makes for a worthwhile, long-term investment.
Sources listed below
Natural Cut
Pros
• Traditional choice
• Fresh coniferous scent
• Tests have shown that properly hydrated trees are less of a fire hazard than artificial trees. https://www.texaninsurance.com/blog/christmas-tree-standoff-round-one-artificial-trees/
• Creates carbon dioxide/fresh oxygen exchange in the home
• Purchase sustains local tree farms and plant nurseries. As of 2015 there were nearly 2,400 Christmas Tree farms in Canada which provides jobs and contributes to local economies, an industry valued over $78 million
• Tree farms plant new trees to replace harvested ones each year.
• Tree farms contribute to fresh oxygen production with an acre of trees producing enough oxygen for the daily needs of 18 people. It is estimated that a single farmed tree can absorb more than 1 tonne of CO2 in its lifetime
• Can be recycled, mulched and composted at community Christmas tree drop-offs in an effort called "treecycling". Mulch can be used for hiking trails, playgrounds or for landscaping. The Okanagan Regional District offers a free drop-off at several locations. https://www.regionaldistrict.com/your-services/waste-reduction-office/programs-and-events/christmas-tree-chipping.aspx
Cons
• Need to water and feed to maintain
• Sheds needles
• Potential fire hazard if not kept well hydrated
• Need to purchase every year
• Transporting or disposing can be a challenge for those without suitable vehicles.
• Needs to be disposed of afterward.
Artificial
Pros
• Don't drop needles/relatively mess-free
• Saves money after initial purchase
• Can be packed up and stored for years to come
• Good for people allergic or sensitive to smells of conifers
• Are treated with fire retardants*
Cons
• Cannot be recycled
• Artificial trees are made of PVC plastics with some older models containing lead. PVC is a petroleum-based,non-biodegradable plastic which means once it lands in the landfill, it's there forever releasing dioxins into the air and water. Dioxins pose serious health concerns to humans and animals.
• Could break down into micro-plastics that eventually find their way into the water system
• Approximately 85% if artificial trees are manufactured and shipped from China. The transport alone represents a significant carbon footprint.
• Approximately 47 million dollar value of artificial trees were imported to Canada, 46 million from China, with remaining coming from Thailand, the US, Mexico and Vietnam.
• *Are treated with fire retardants which are believe to be toxic.
• Regardless of application of toxic fire retardants, various studies have shown that artificial trees are actually more flammable than natural trees and emit toxic gasses when ignited.
• Storage challenge for those with limited space
Additional Sources:
https://www.cbc.ca/news/business/7-facts-and-figures-about-christmas-trees-in-canada-1.1192646
https://en.wikipedia.org/wiki/Christmas_tree_production_in_Canada
https://earth911.com/home-garden/real-vs-artificial-christmas-trees/
https://edmontonjournal.com/opinion/columnists/opinion-how-backyard-christmas-tree-cycling-helps-nature
https://www.cbc.ca/news/technology/what-on-earth-newsletter-christmas-trees-sustainable-1.4935098
Looking for a festive project to deck your home entrance this holiday season?
With a few simple tools, some sand selected boughs and prunings, you can fill any decorative pot with holiday colour that lasts throughout the season. Dogwood Nursery carries ready-made planters for your convenience. However, if you welcome the opportunity to create your own, we carry a variety of attractive and fresh boughs for your project.

You will need:
• A decorative pot. Choose one that is cold-weather appropriate
• Hand pruners
• Coated florists wire
• High temperature glue gun with extra hot glue sticks
• Gardening or protective gloves
• Assorted decorations such as reflective Christmas balls, glitter encrusted embellishments and wired ribbon.
• Clean sand. Enough to fill your decorative pot 3/4 full.
• Boughs from various conifers such as:
• Juniper
• Cedar
• Pine
• Silver Fir
• Spruce
• Cypress
• Prunings for contrasting colour and texture including:
• Dried Hydrangea blooms
• Red or Yellow Osier Dogwood twigs
• Curly willow
• Holly berry or Winterberry
• Oregon grape
• Rosemary or Bay Laurel prunings
• Pine or spruce cones

1.) Fill a clean decorative pot with sand leaving a few inches of space from the top for displacement of prunings. If you are working with a large pot, fill the bottom with woodwool or some other lightweight fill so that less sand is required. This will result in a lighter planter that will be easier to move.
2.) Prepare your greenery by pruning undesirable or excess foliage from the base stems. Reserve attractive pieces for finishing touches.
3.) Select a feature pruning that is sturdy, tall and will serve as a backdrop for remaining elements. Press deeply into the sand so that it holds firm.
4.) Select additional upright prunings and arrange in a radial pattern so that all branches fan out from the center.
5.) Add elements of contrasting colours and textures such as Curly willow, Dogwood twigs or Hollyberry. Secure elements so that the arrangement appears balanced.
6.) Use a hot glue gun or florist wire to fix pine cones or holiday decorations to the end of twigs, then press in between greenery Be sure to wear protective gloves.
7.) Add smaller prunings that have a draping nature around the base. Allow the prunings to drape in an outward fashion for a full and attractive finish.
8.) Fix decorative ribbon around the neck of the pot, or tie an attractive bow around one of the twigs.

Mark your calendars! Dogwood Nursery is hosting its 9th Annual Adventsmarkt Saturday, November 30th 9:30 - 4:00 p.m. and Sunday, December 1st from 9:30 - 3:00 p.m. There will be plenty of vendors selling locally made gifts, food vendors, B.C. grown Christmas trees, boughs, holiday planters, painted poinsettias and more. Visit our Facebook event page for more details or stay tuned by following us on Instagram @dogwood_nursery_westkelowna . Thank you to Kelowna Community Resources for including us in your 2019 Holiday Events Guide. Looking forward to celebrating the season with you.
SPECIAL OFFER ON FOUNTAINS, STATUARY AND MORE..

Dogwood Nursery is now accepting special orders for fountains, statuary, benches and ornaments. Choose from hundreds of items from the entire catalogue for each of our suppliers listed below. Save 15% before taxes with pre-payment on your order for Spring 2020. (Delivery and setup extra). Deadline for orders is November 30, 2019.
For more information and pricing write to dogwood.irrigation@shawbiz.ca
View our supplier catalogues here:
Indoor Plants to Purify Your Home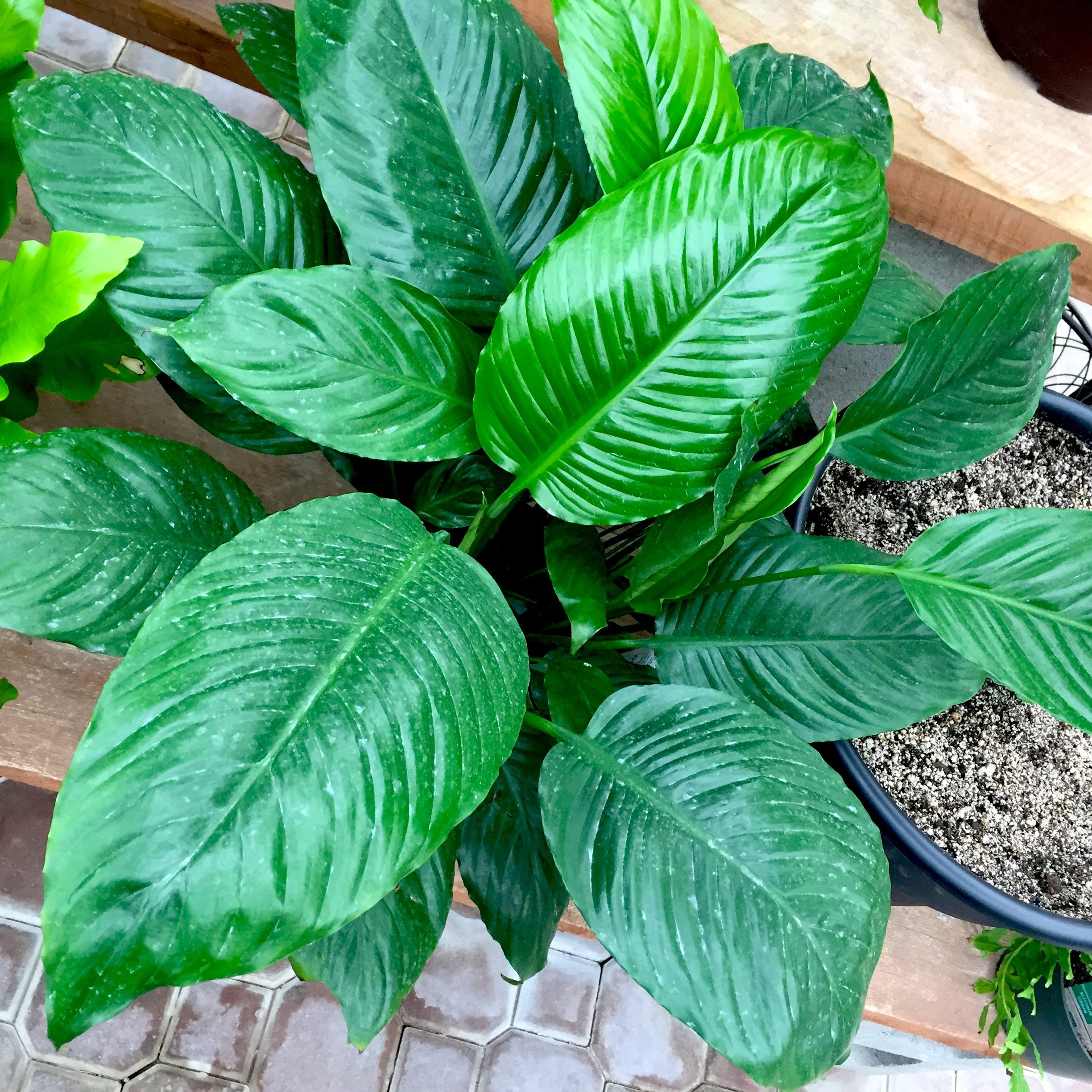 As winter closes in, our love for gardening moves indoors. While our indoor tropical plants may not necessarily
produce blooms or food for us, they do provide a valuable service in terms of improving our indoor air quality.
When doors and windows close for winter, how can we combat stuffy indoor air?

A study conducted by National Aeronautics and Space Administration (NASA); in association with the Associated Landscape Contractors of America found that many indoor plants are vital in cleaning the air in our homes. The NASA Clean Air Study was conducted in an effort to clean the air in space stations and concluded that not only do plants absorb carbon dioxide and release oxygen, but that selected plants are effective in removing toxic chemicals such as benzene and formaldehyde from our air. These toxins are present in the off gassing of paints and glues in building materials as well as fire retardants in carpets and indoor furnishings.

Some of the most effective air filtering plants include:
• English Ivy
• Spider Plant
• Peace Lily
• Chinese Evergreen
• Bamboo Plant
• Heartleaf Philodendron
• Weeping Fig
• Elephant Ear Philodendron

The study not only itemizes individual plant effectiveness in the removal of toxins, it also indicates which plants are toxic to our pets.
To learn more about the study and view a comprehensive list of air filtering plants visit the following websites: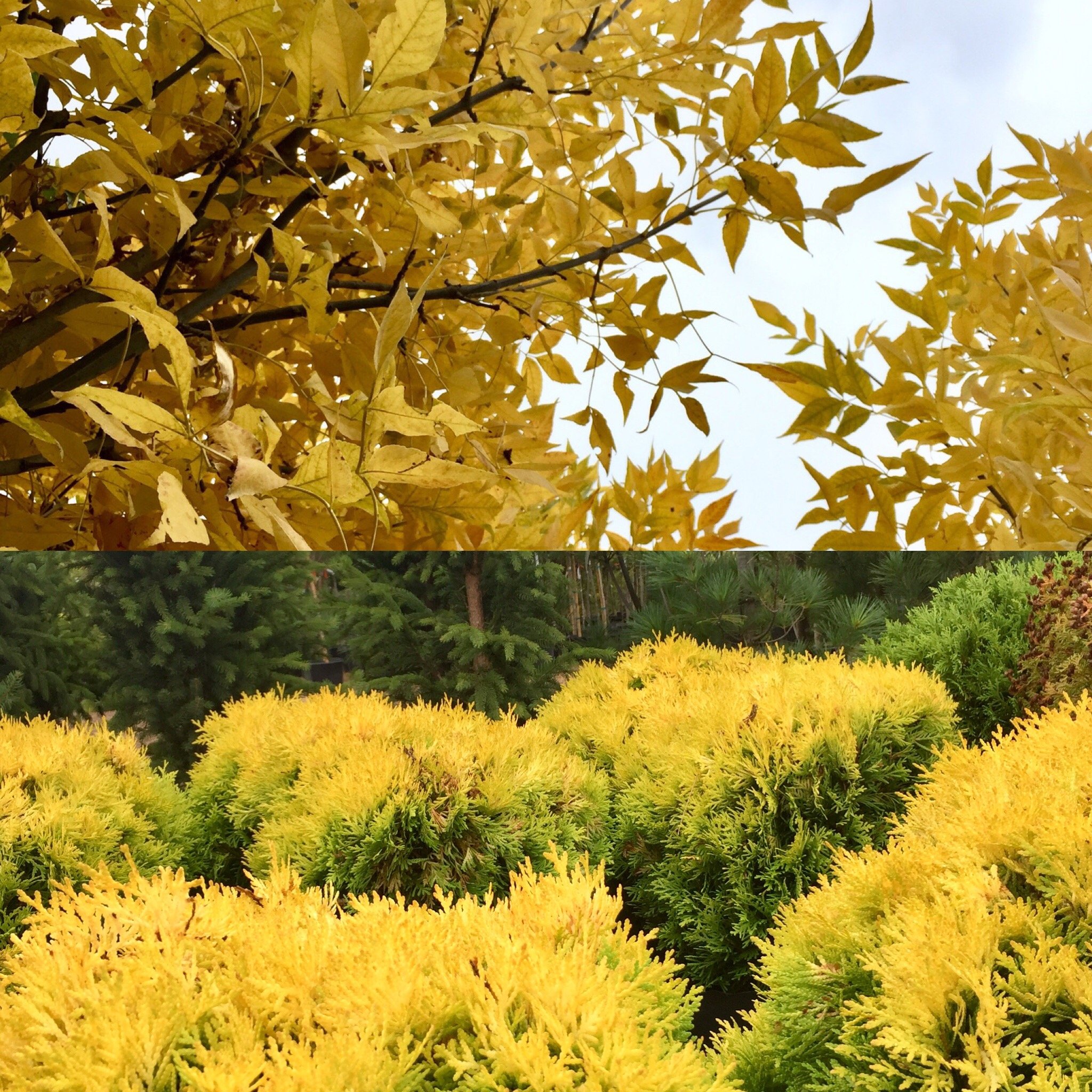 Planting for Vivid Autumn Colour
Temperatures are dropping and blooms fading, but don't despair. There is much to plant for a striking autumn colour display. Dogwood Nursery carries perennials, shrubs and trees that boast brilliant yellows such as Prairie Spire Ash, Golden Globe Cedar and Gingko Biloba;

fiery oranges including Pacific Brilliance Pin Oak, Tiger Eye Sumac, a variety of Maples and Chinese lanterns.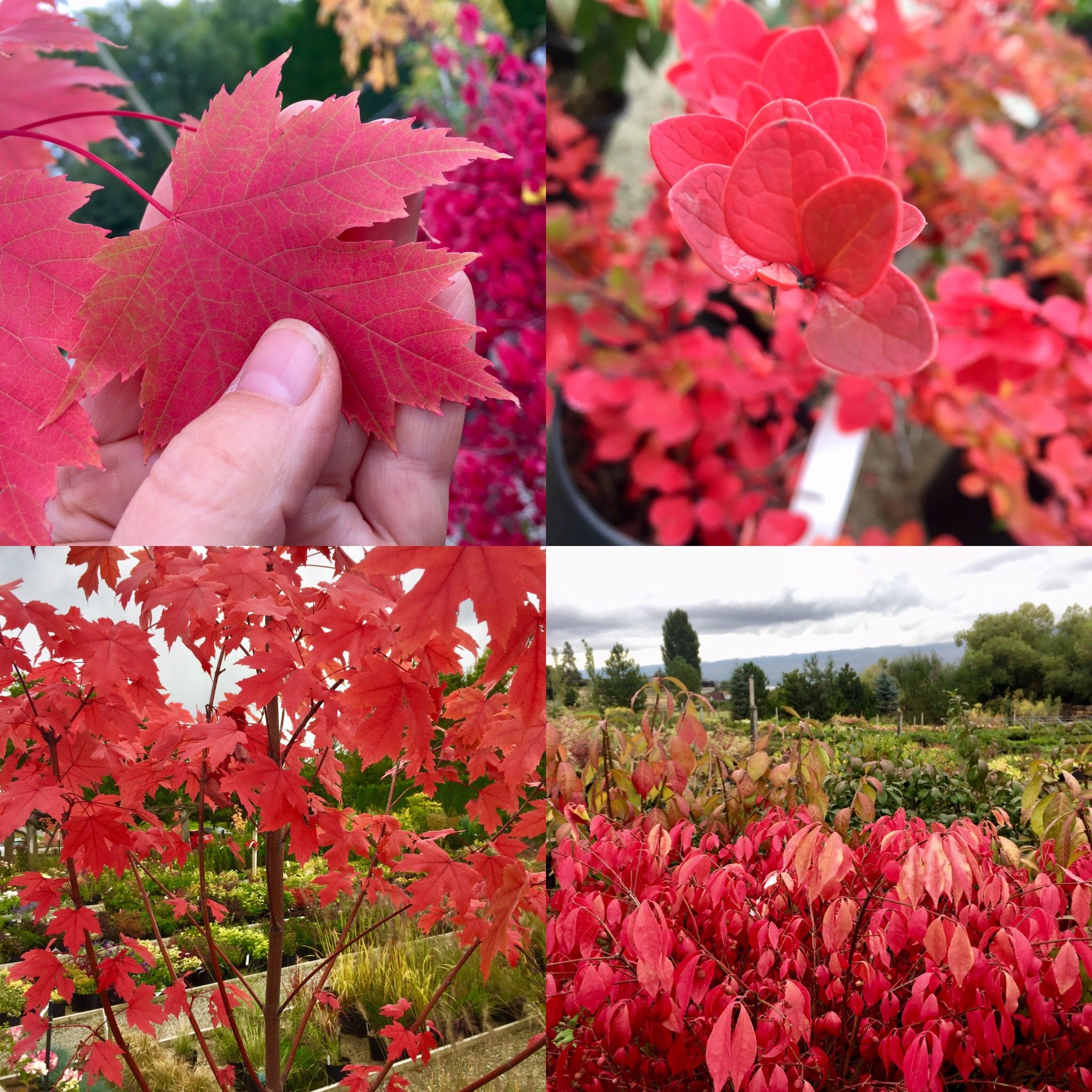 Hot reds that can be found in Autumn Blaze Maple, Burning Bush; as well as selected Blueberry and Barberry.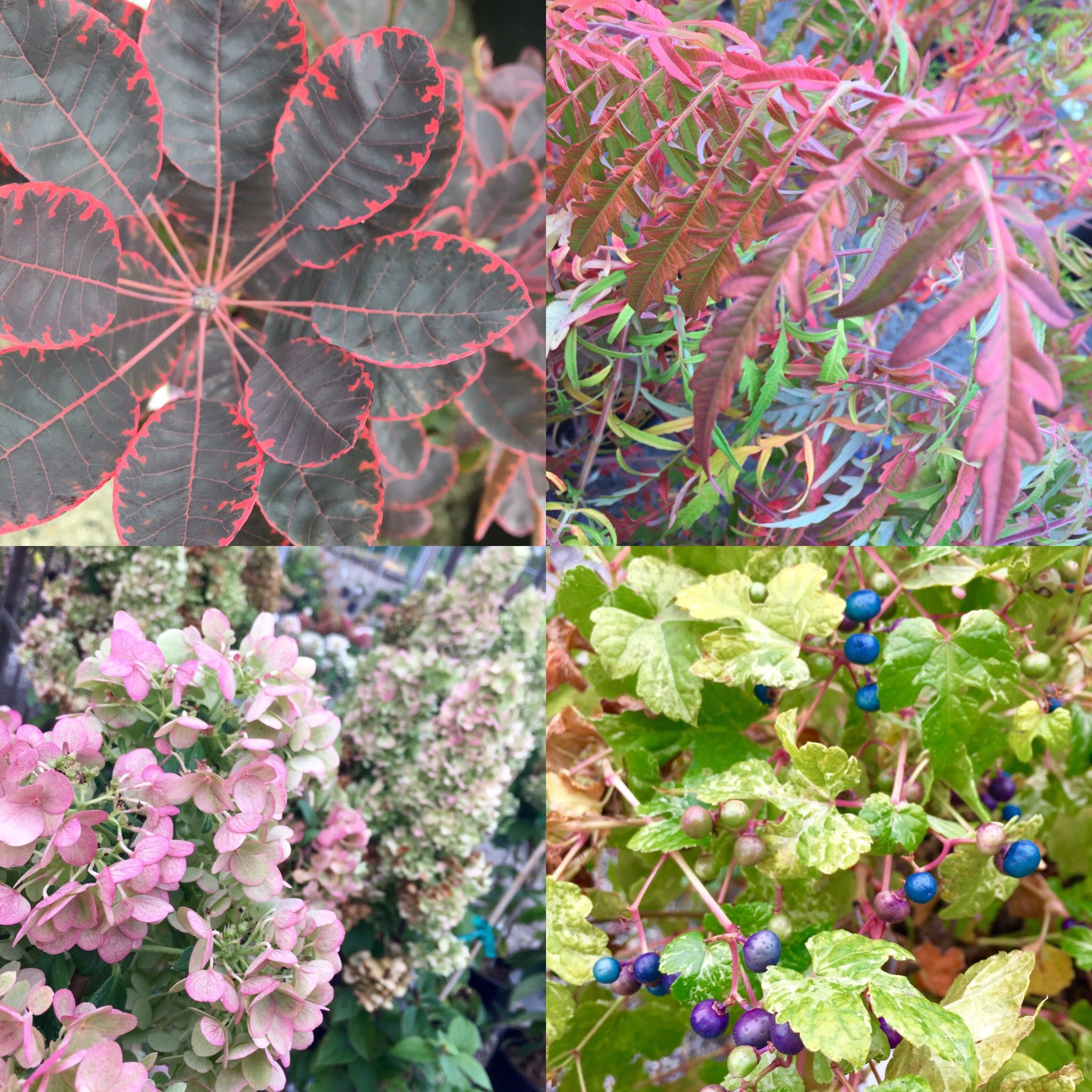 Dogwood also carries plant varieties that have unusual, variegated colour such as Porcelain Vine, Coral Bells, Hydrangeas, Smoke Bush and Staghorn Sumac. These and many, many more seasonal showstoppers are awaiting you at Dogwood Nursery.
The weather is cooling and it's a perfect time to change up those decorative plant pots with cool weather-loving chrysanthemums and ornamental kale.
It's also time to plant your seed garlic and other bulbs.

Stop by and check out our selection while selections last.
Tips for planting garlic:
select good quality seed garlic. The largest cloves are ideal.
use loose, compost-rich and well drained soil
space cloves 4-6" apart pointed end up
plant cloves 1-2" deep
water if soil is dry
mulch with chopped leaves or straw approximately 3-4" thick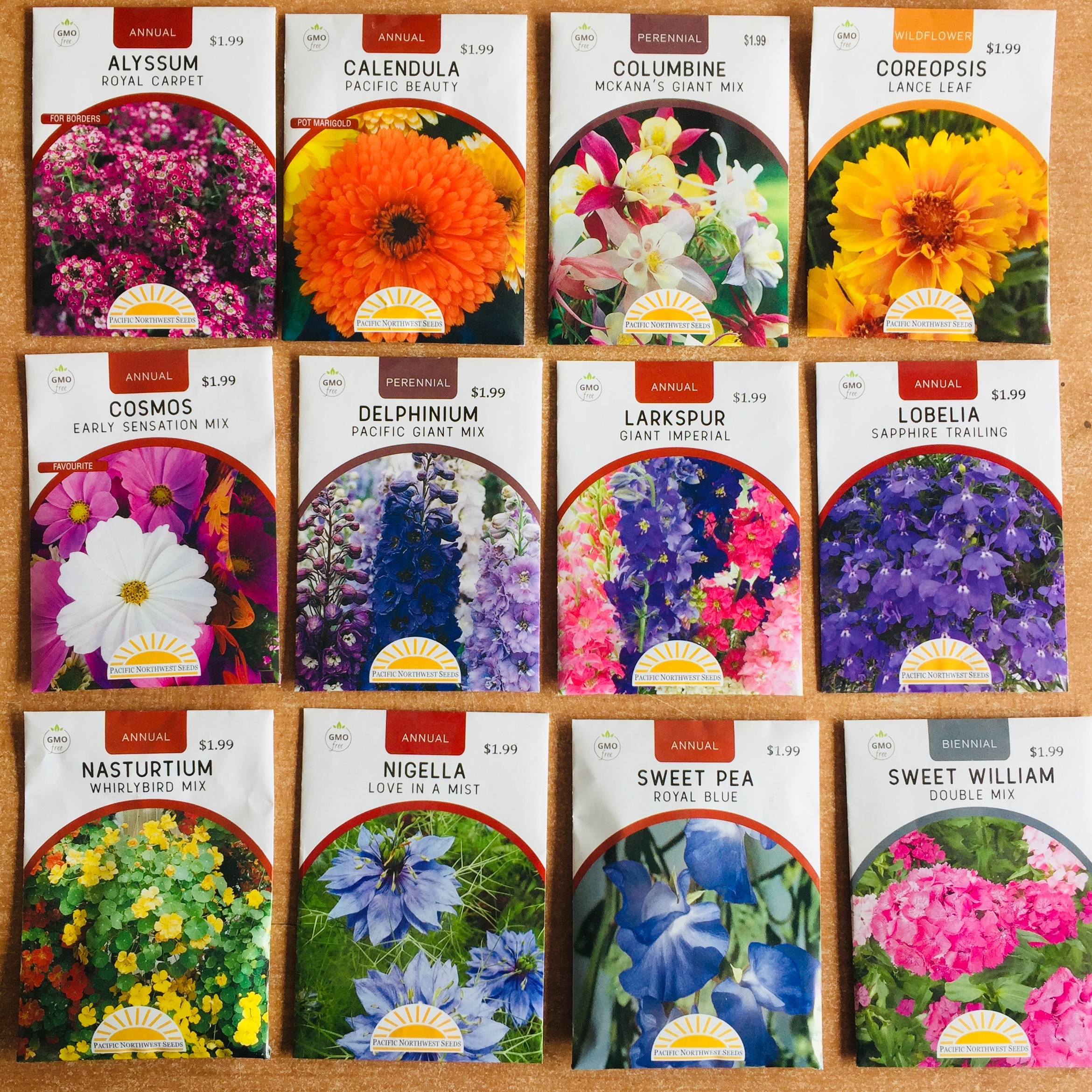 Looking for seeds appropriate for fall planting? Gardeners can get ahead on their spring planting with these selected varieties from Pacific Northwest Seeds. Alyssum, Calendula, Columbine, Coreopsis, Cosmos, Delphinium, Larkspur, Lobellia, Nasturtium, Nigella, Sweet Pea, Sweet William are among those varieties that can be planted before autumn frost; or can be sown indoors 4 - 10 weeks before last expected spring frost*

Pacific Northwest Seeds are available in our retail department at Dogwood Nursery.

*sowing time depends on specific variety. Check your seed package for specific instructions.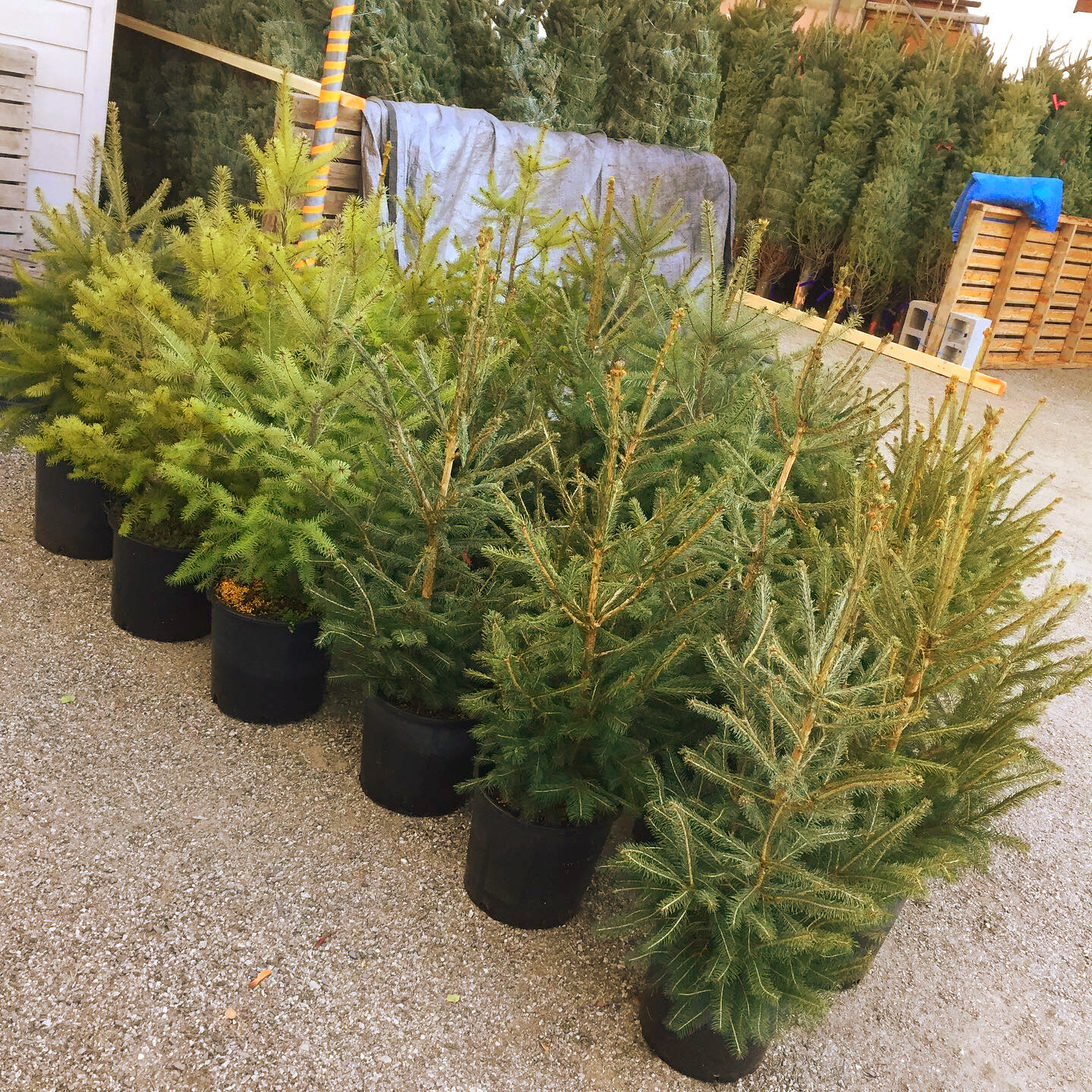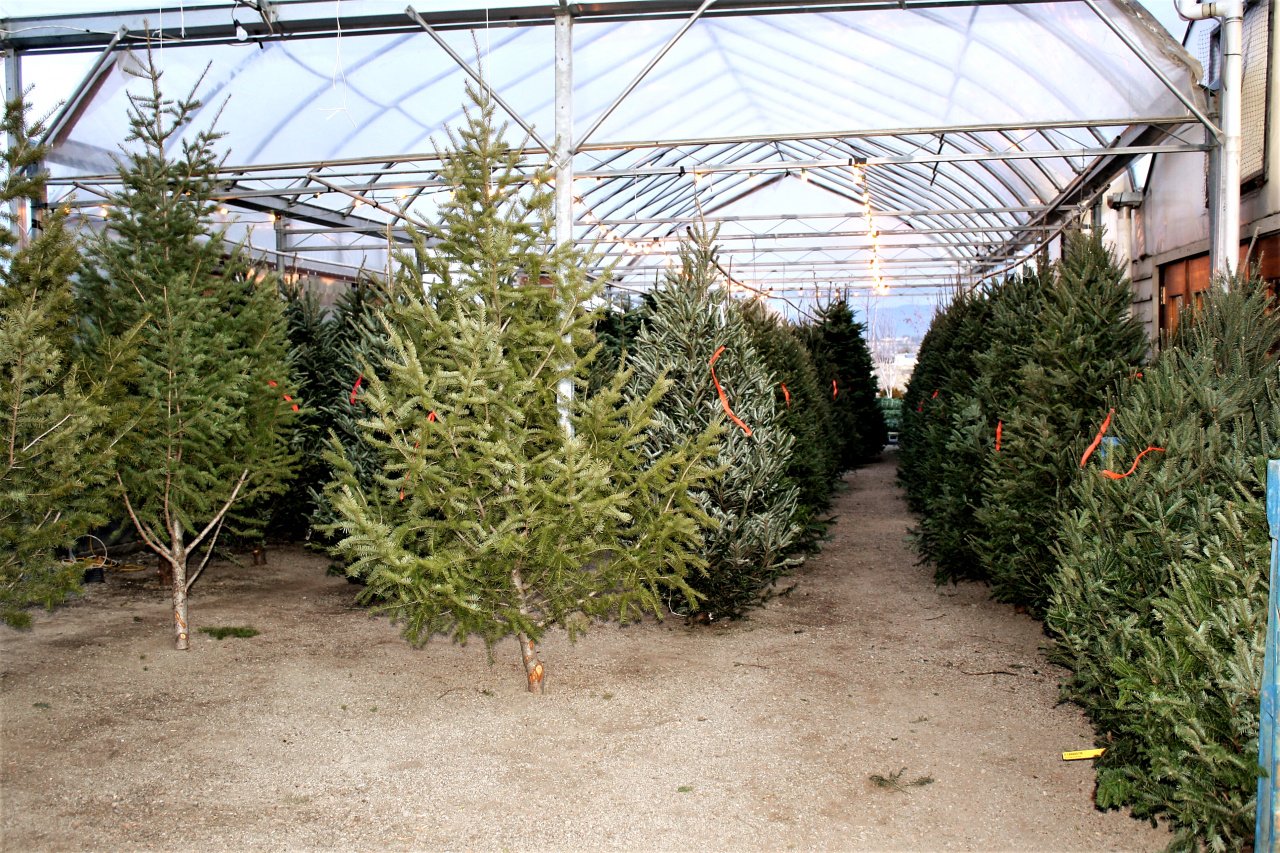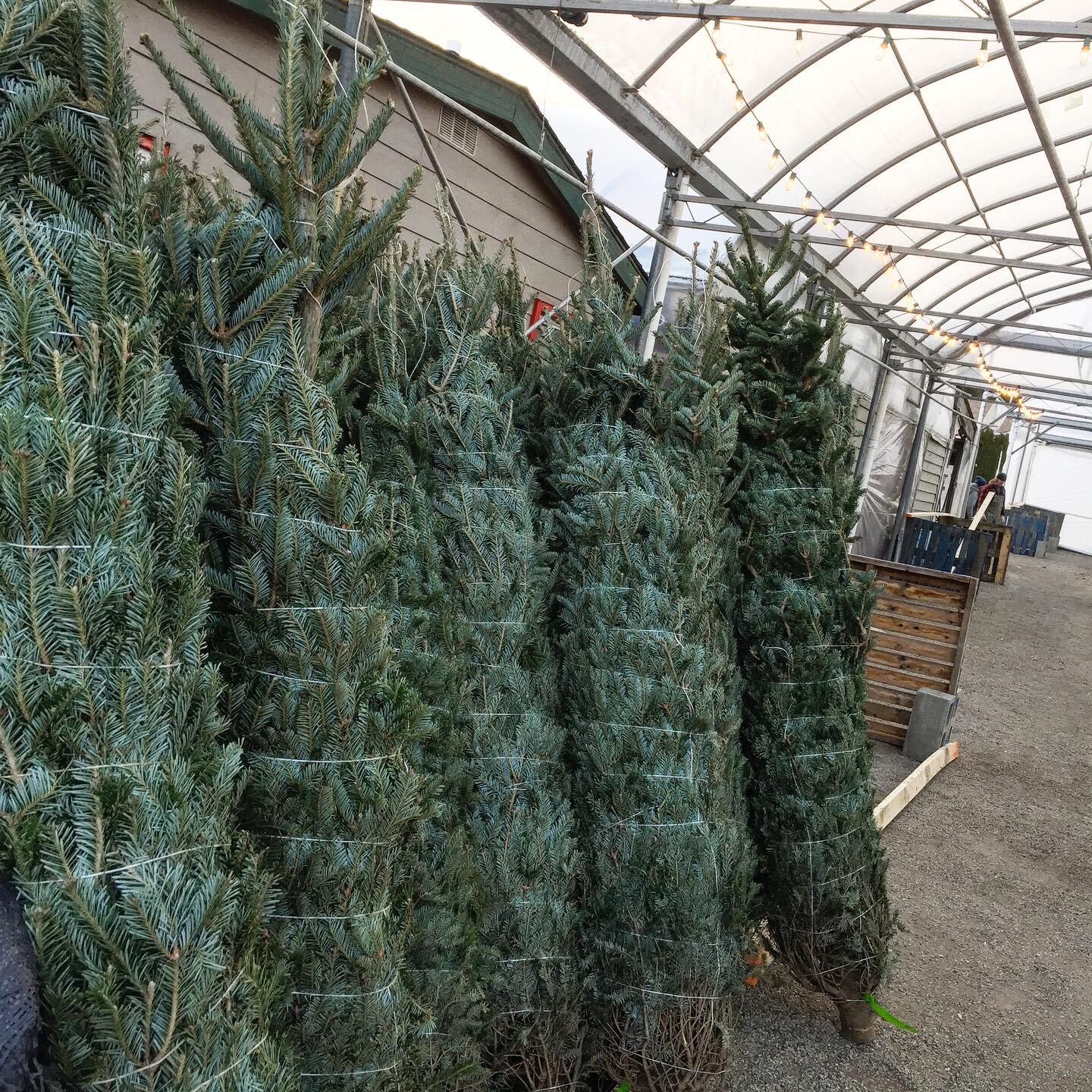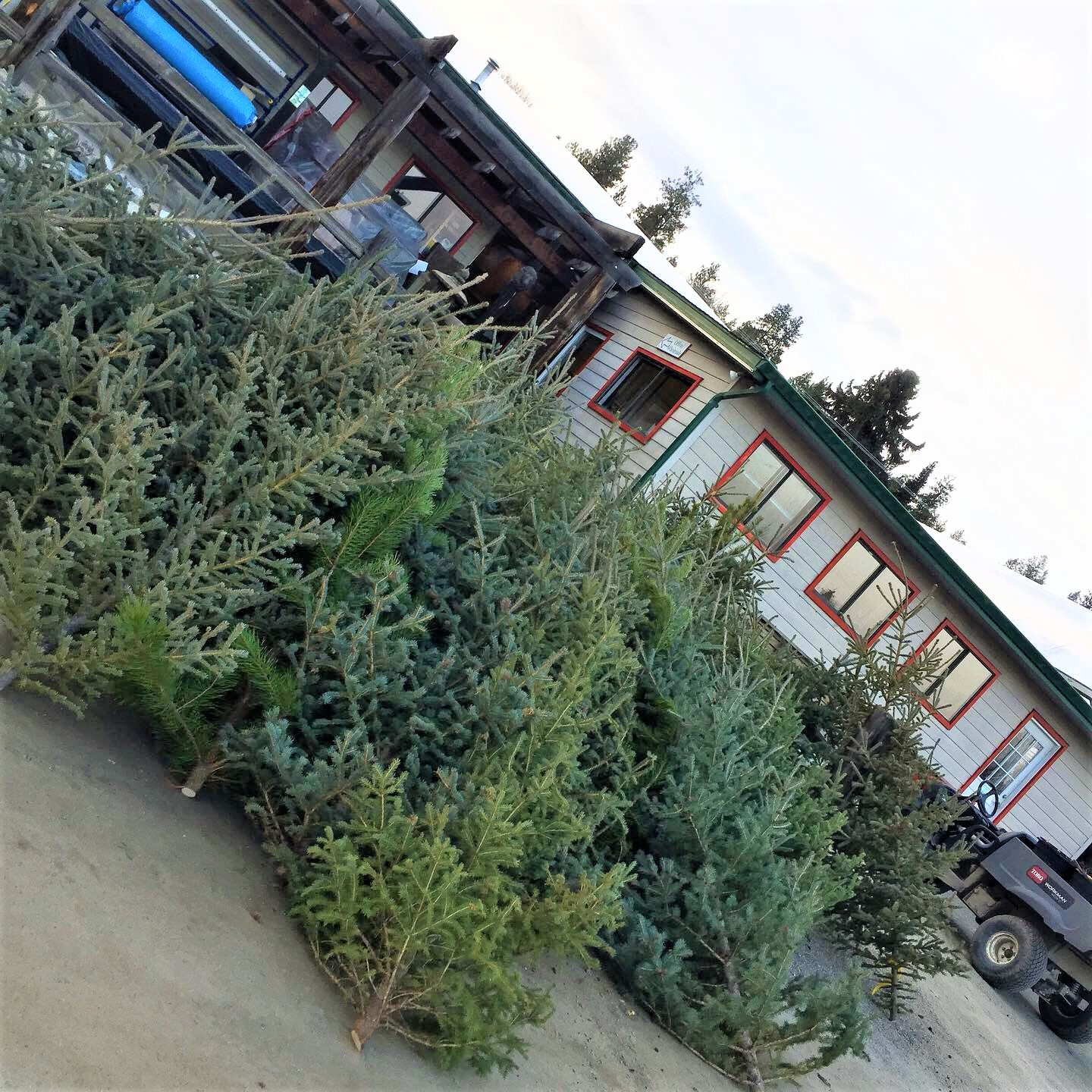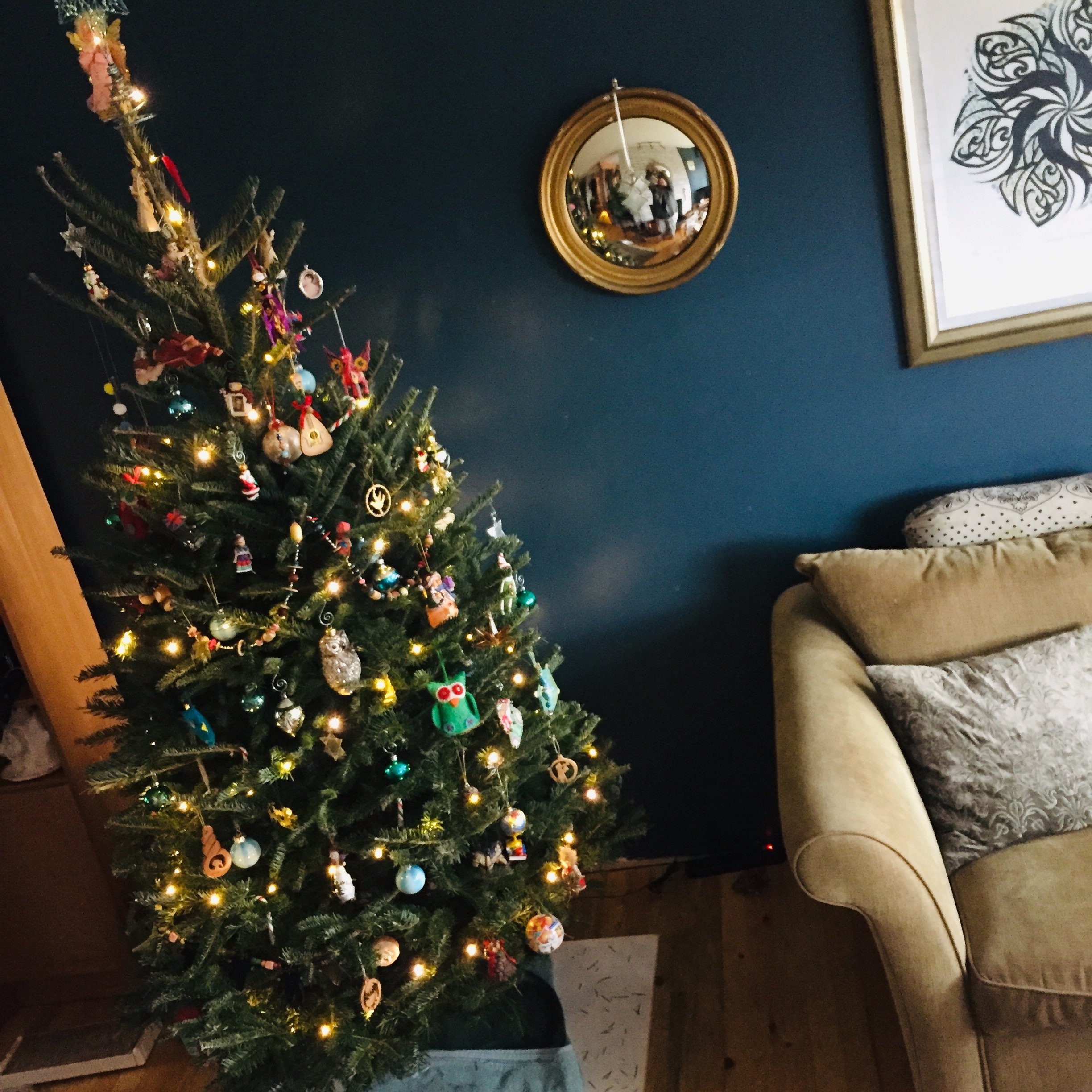 If you have a real Christmas tree, DON'T CHUCK IT, CHIP IT! Simply remove all tinsel, decorations and bags used for transporting the tree, and drop it off for free chipping (all locations except at Glenmore Landfill) from December 26, 2019 through January 31, 2020 at most of these convenient locations:
Regional District of the Central Okanagan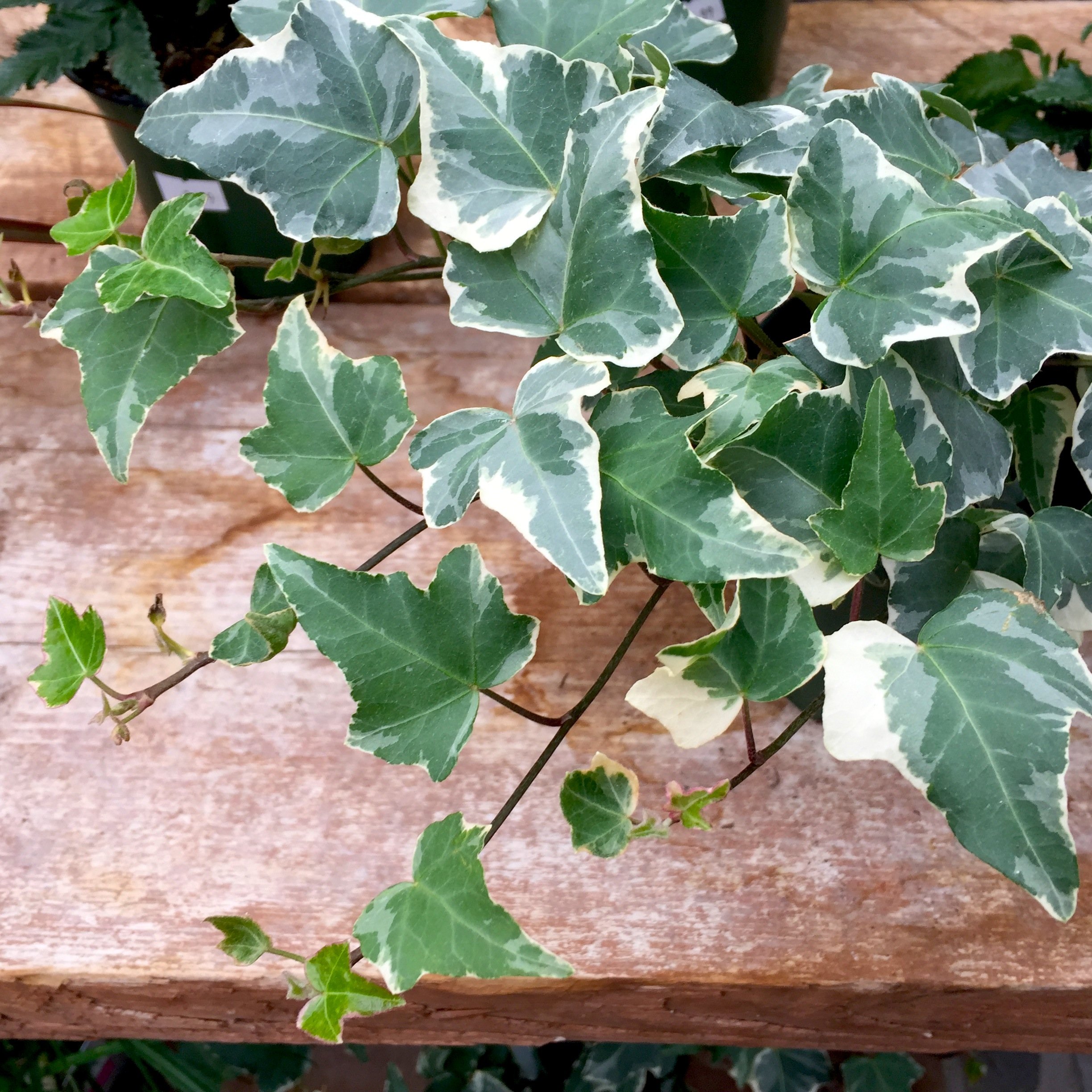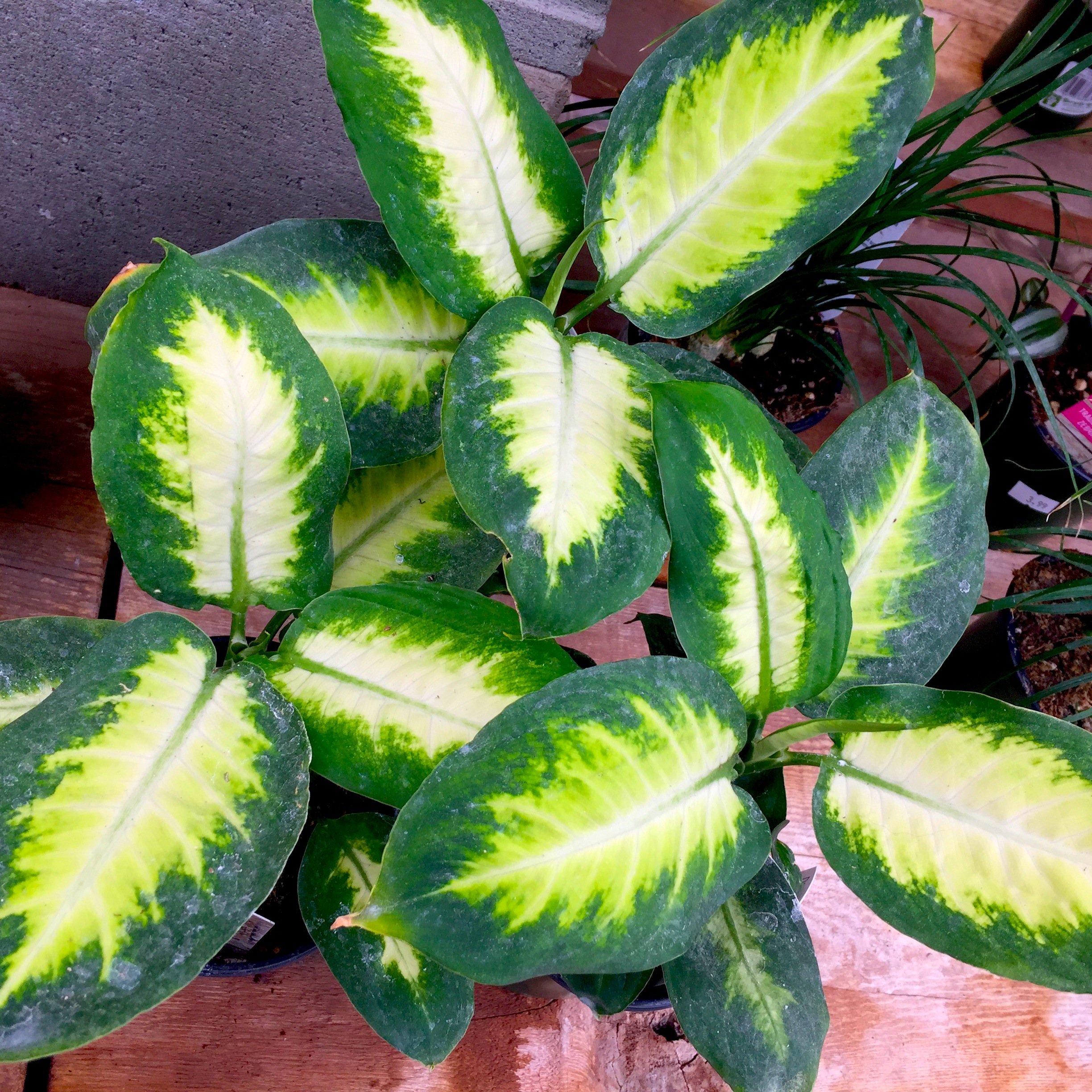 Gardens are not made by singing 'Oh, how beautiful,' and sitting in the shade. –Rudyard Kipling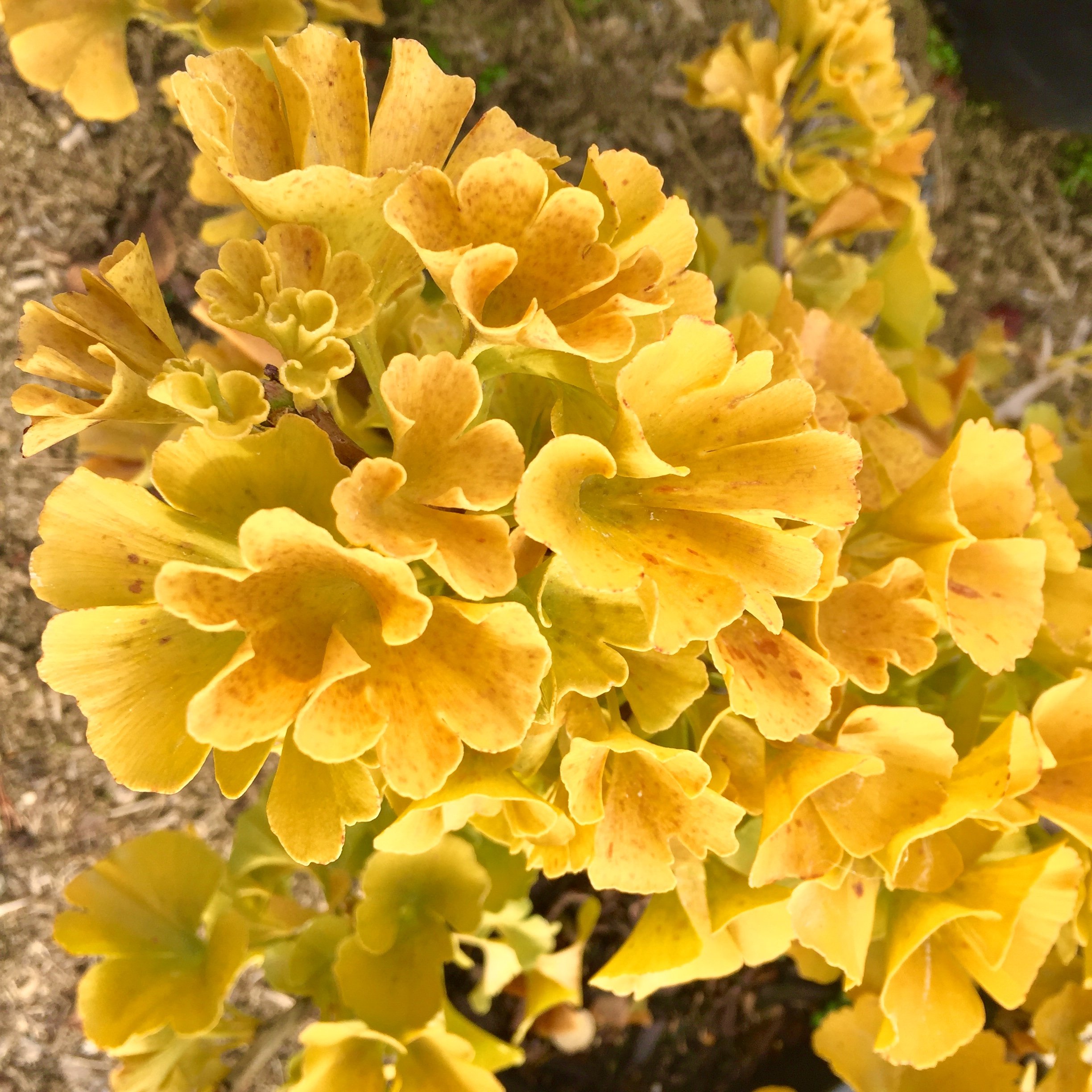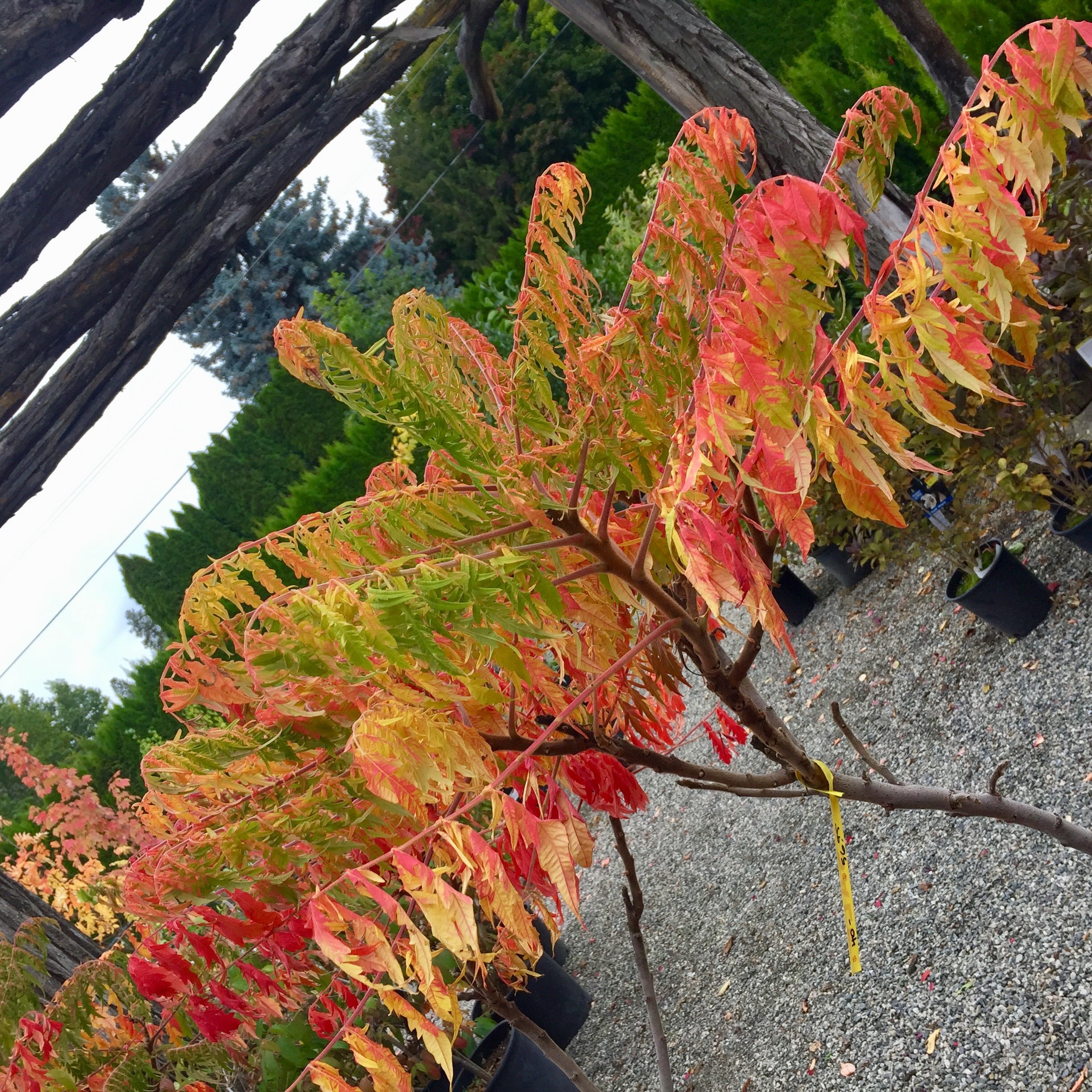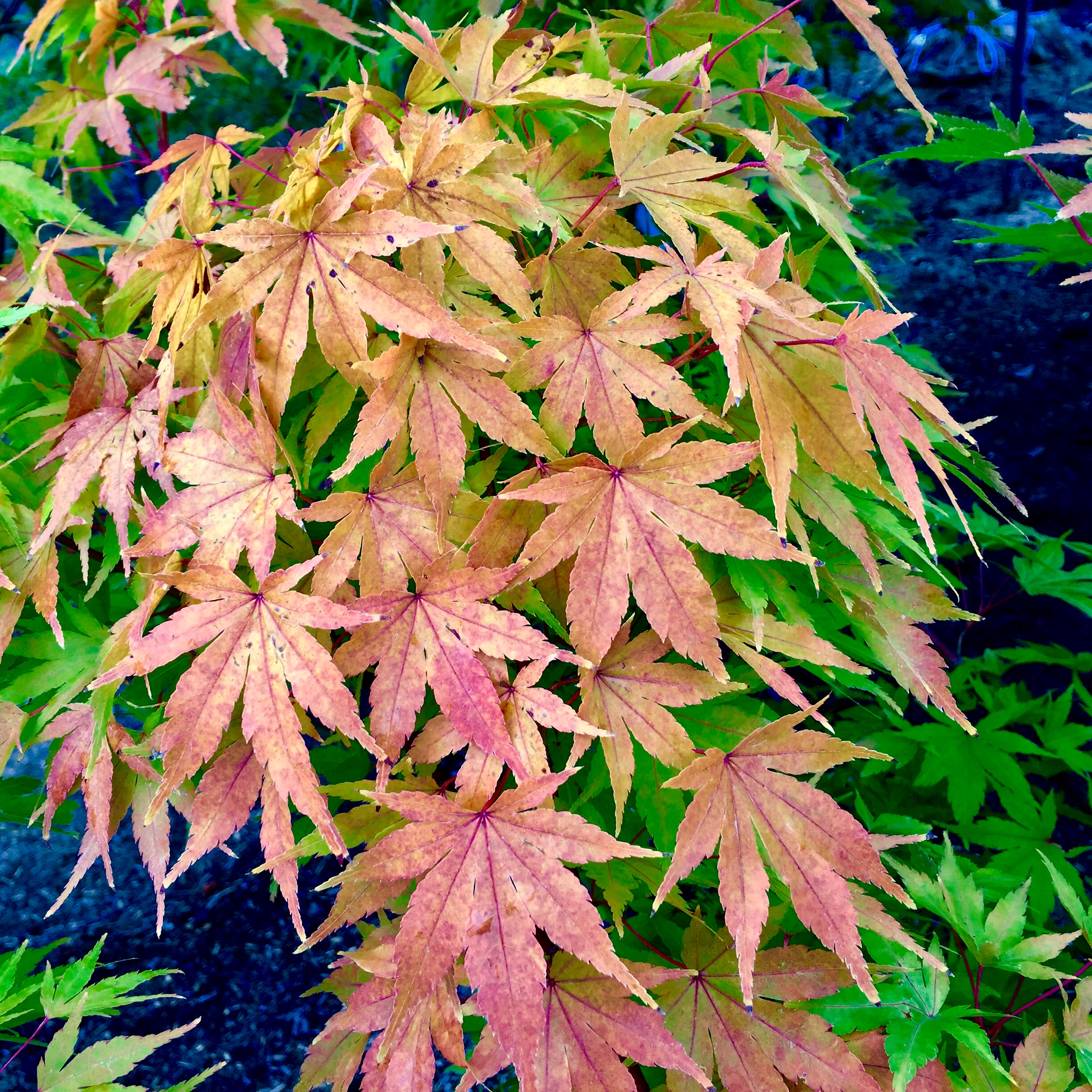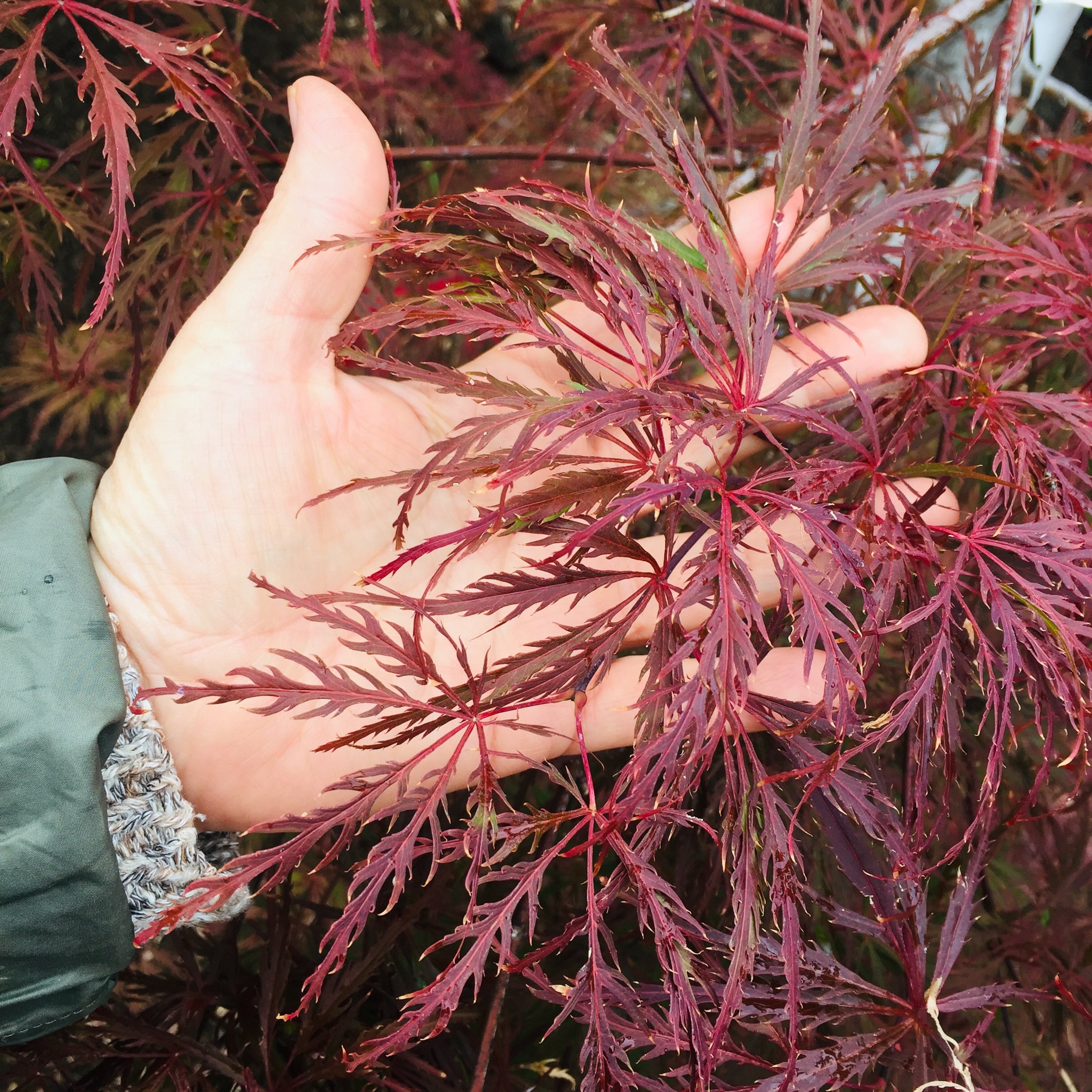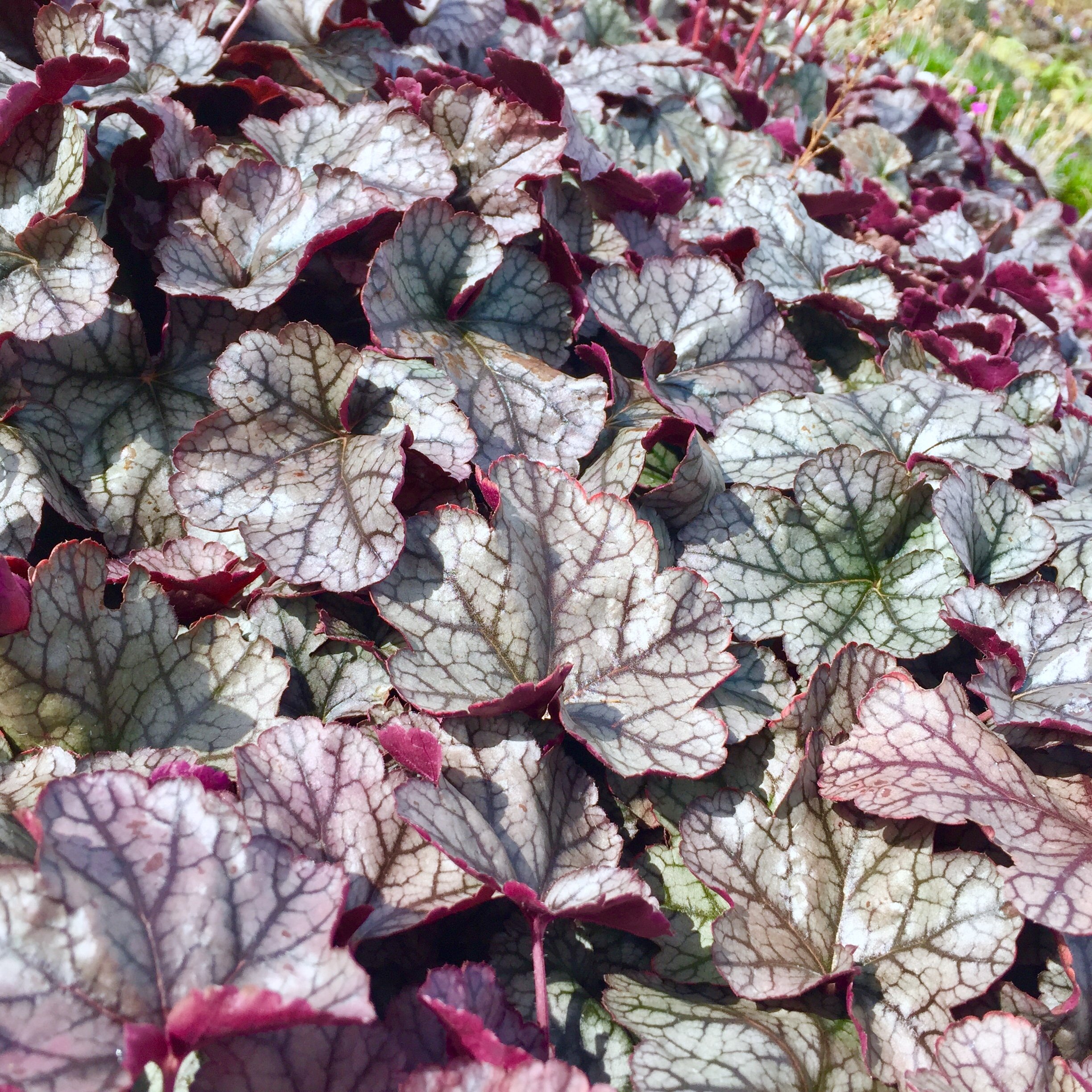 All gardening is landscape painting. William Kent