Mark your calendars! Dogwood Nursery is hosting its 9th Annual Adventsmarkt Saturday, November 30th 9:30 - 4:00 p.m. and Sunday, December 1st from 9:30 - 3:00 p.m. There will be plenty of vendors selling locally made gifts, food vendors, B.C. grown Christmas trees, boughs, holiday planters, painted poinsettias and more. Visit our Facebook event page for more details or stay tuned by following us on Instagram @dogwood_nursery_westkelowna . Looking forward to celebrating the season with you.
SPECIAL OFFER ON FOUNTAINS, STATUARY AND MORE..

Dogwood Nursery is now accepting special orders for fountains, statuary, benches and ornaments. Choose from hundreds of items from the entire catalogue for each of our suppliers listed below. Save 15% before taxes with pre-payment on your order for Spring 2020. (Delivery and setup extra). Deadline for orders is November 30, 2019.
For more information and pricing write to dogwood.irrigation@shawbiz.ca
View our supplier catalogues here:
Indoor Plants to Purify Your Home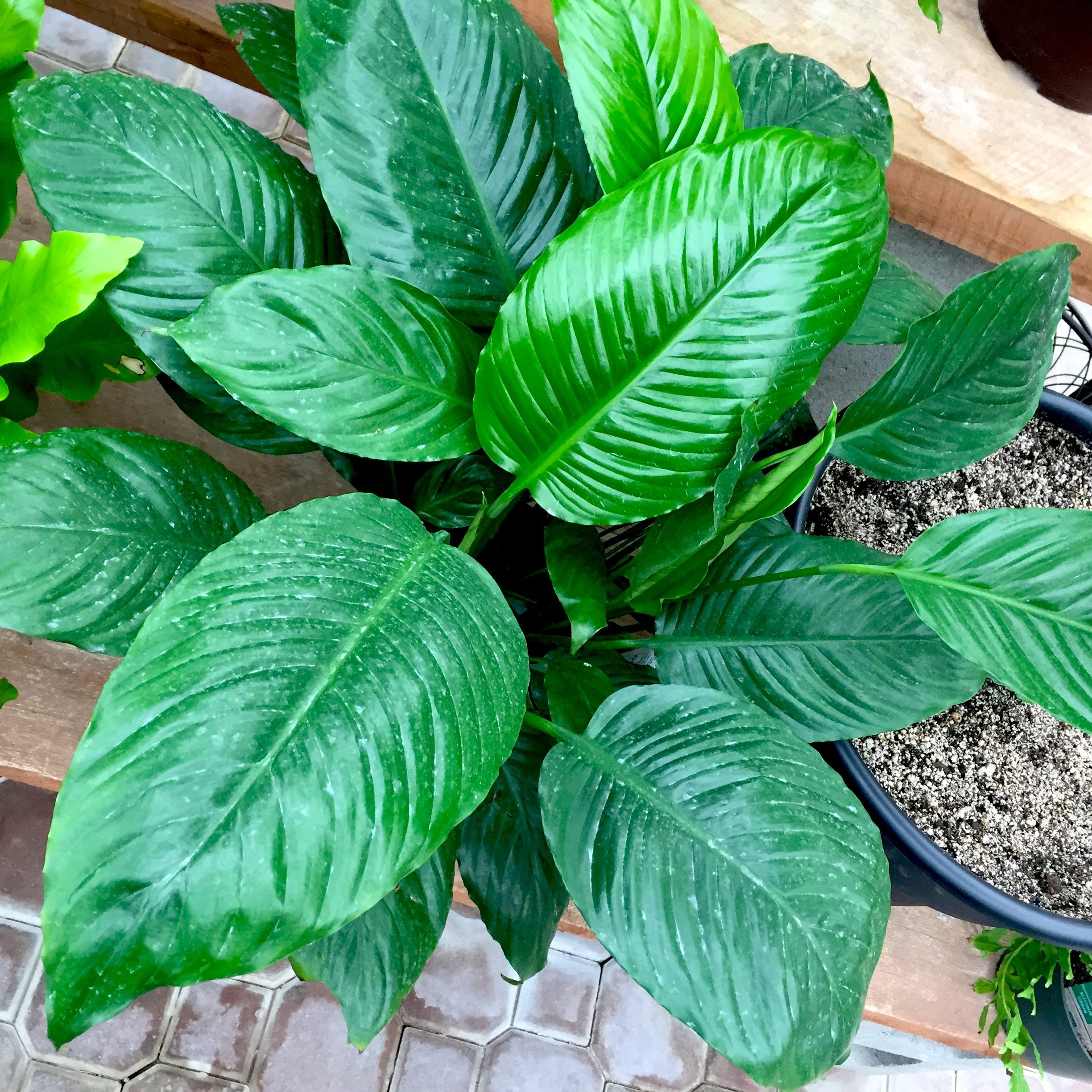 As winter closes in, our love for gardening moves indoors. While our indoor tropical plants may not necessarily
produce blooms or food for us, they do provide a valuable service in terms of improving our indoor air quality.
When doors and windows close for winter, how can we combat stuffy indoor air?

A study conducted by National Aeronautics and Space Administration (NASA); in association with the Associated Landscape Contractors of America found that many indoor plants are vital in cleaning the air in our homes. The NASA Clean Air Study was conducted in an effort to clean the air in space stations and concluded that not only do plants absorb carbon dioxide and release oxygen, but that selected plants are effective in removing toxic chemicals such as benzene and formaldehyde from our air. These toxins are present in the off gassing of paints and glues in building materials as well as fire retardants in carpets and indoor furnishings.

Some of the most effective air filtering plants include:
• English Ivy
• Spider Plant
• Peace Lily
• Chinese Evergreen
• Bamboo Plant
• Heartleaf Philodendron
• Weeping Fig
• Elephant Ear Philodendron

The study not only itemizes individual plant effectiveness in the removal of toxins, it also indicates which plants are toxic to our pets.
To learn more about the study and view a comprehensive list of air filtering plants visit the following websites: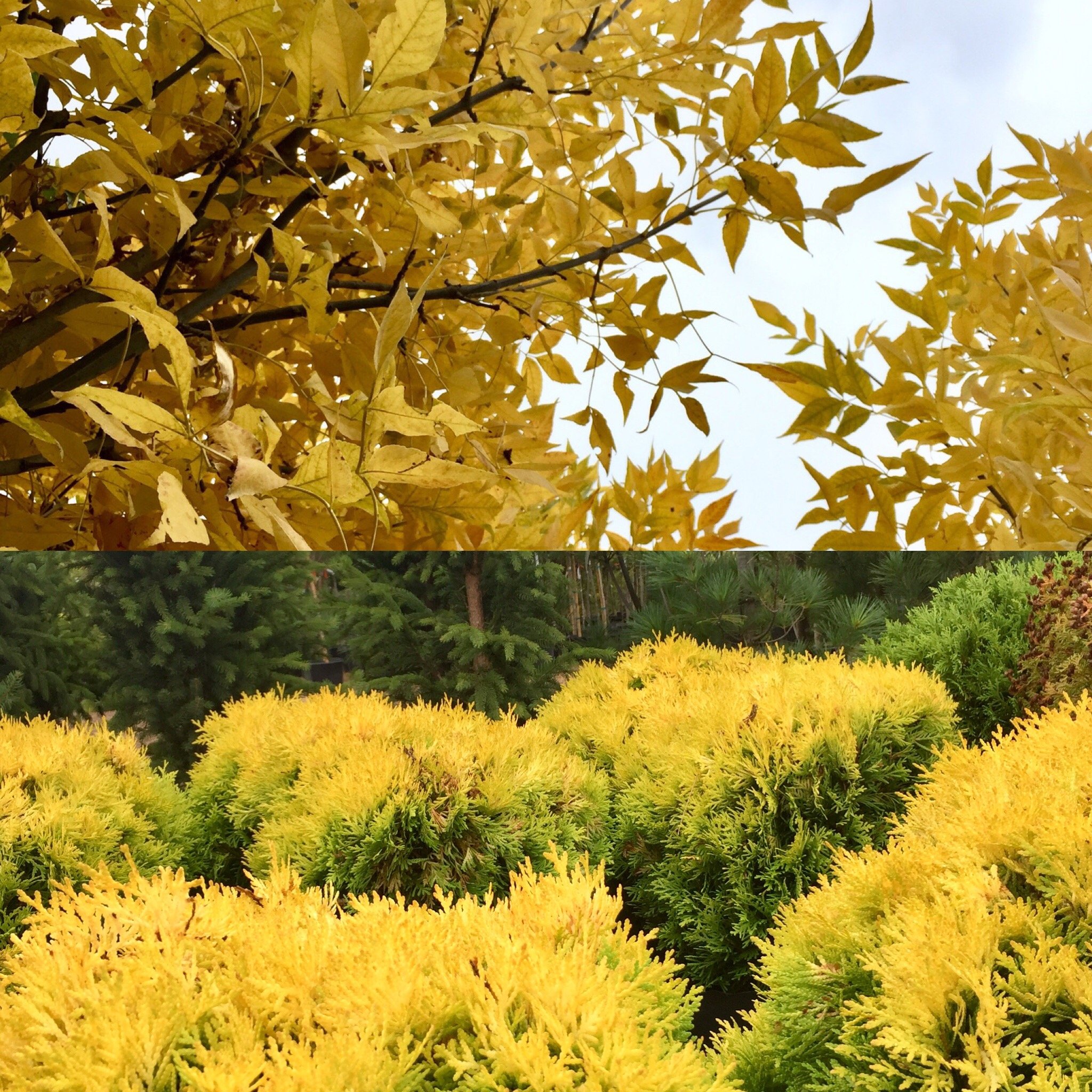 Planting for Vivid Autumn Colour
Temperatures are dropping and blooms fading, but don't despair. There is much to plant for a striking autumn colour display. Dogwood Nursery carries perennials, shrubs and trees that boast brilliant yellows such as Prairie Spire Ash, Golden Globe Cedar and Gingko Biloba;

fiery oranges including Pacific Brilliance Pin Oak, Tiger Eye Sumac, a variety of Maples and Chinese lanterns.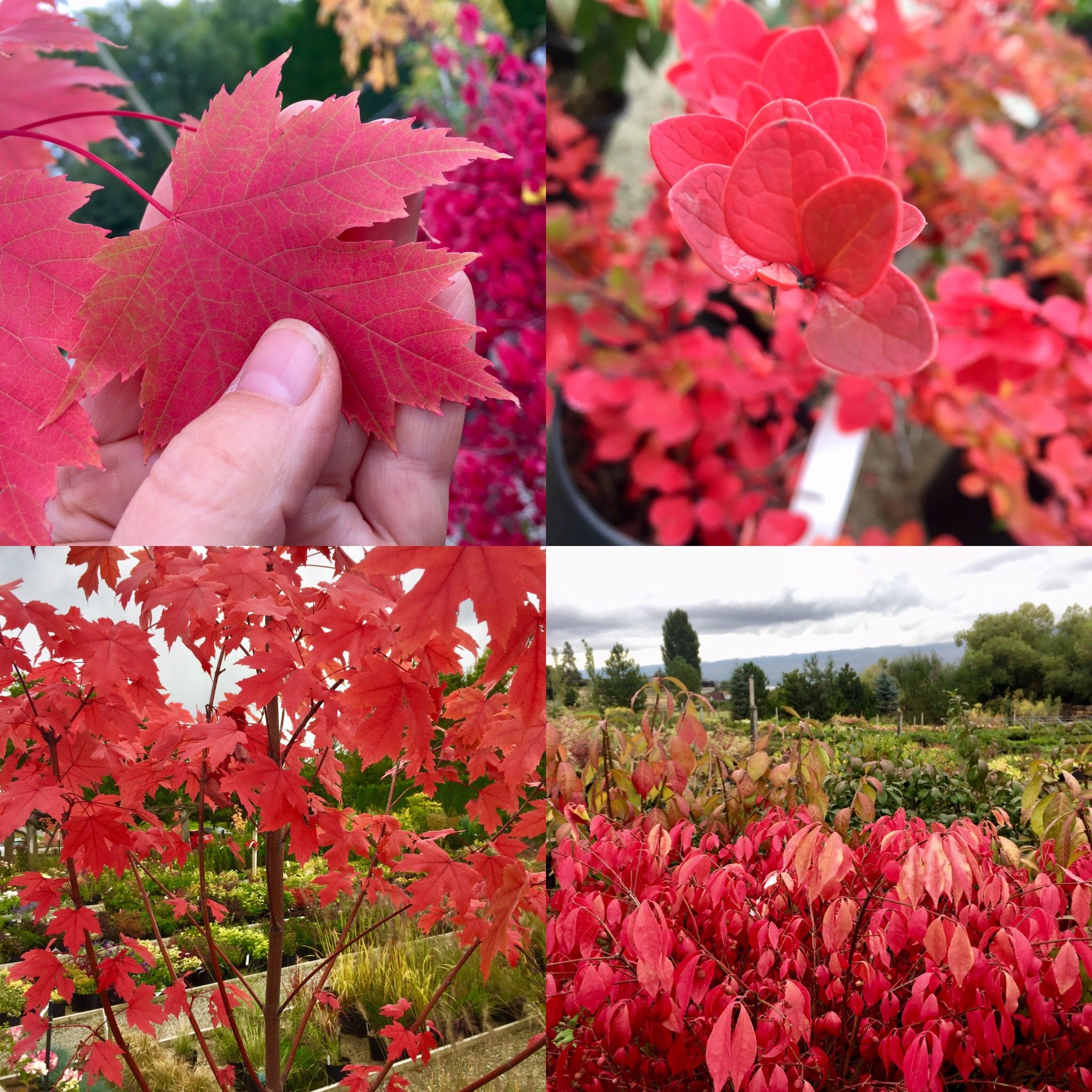 Hot reds that can be found in Autumn Blaze Maple, Burning Bush; as well as selected Blueberry and Barberry.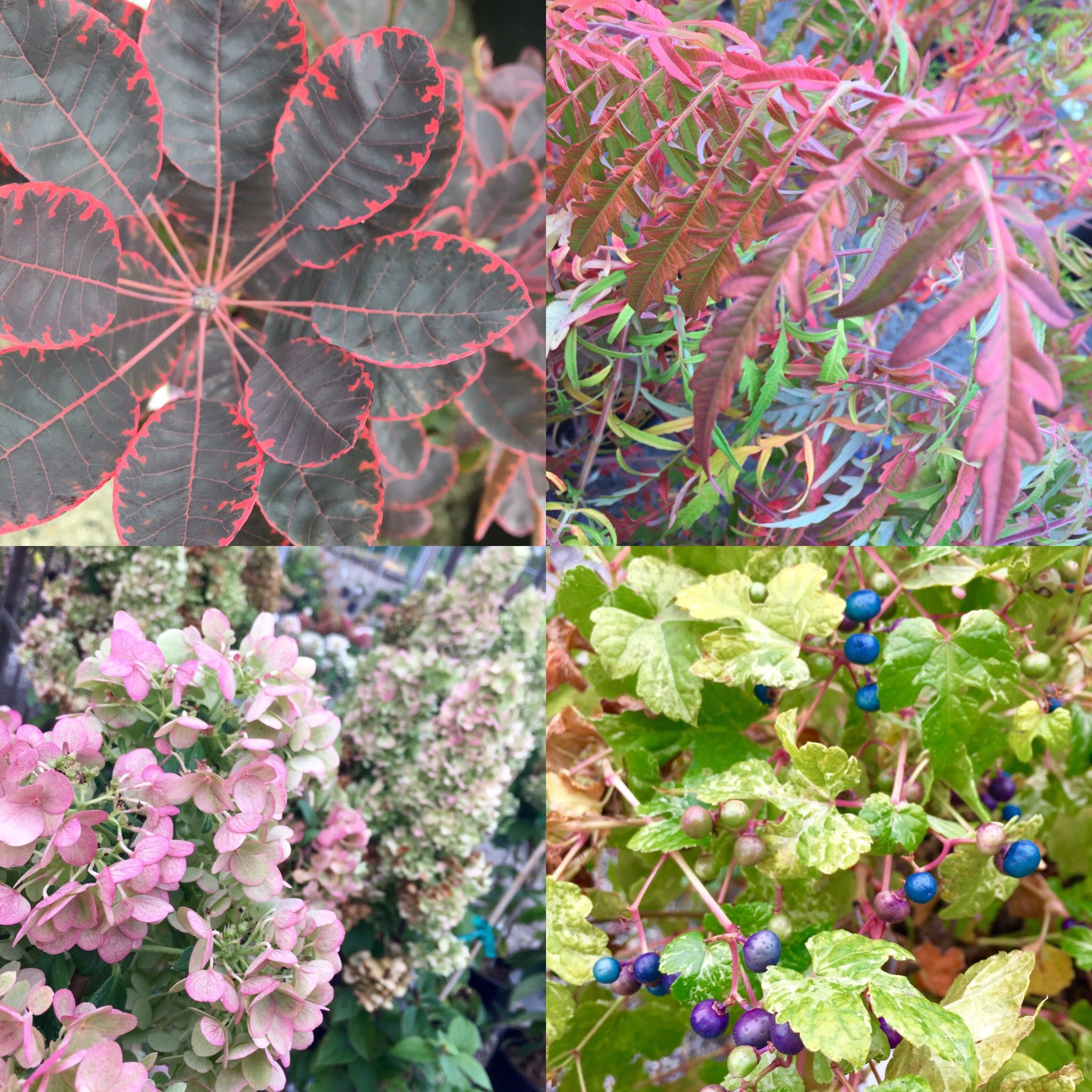 Dogwood also carries plant varieties that have unusual, variegated colour such as Porcelain Vine, Coral Bells, Hydrangeas, Smoke Bush and Staghorn Sumac. These and many, many more seasonal showstoppers are awaiting you at Dogwood Nursery.
The weather is cooling and it's a perfect time to change up those decorative plant pots with cool weather-loving chrysanthemums and ornamental kale.
It's also time to plant your seed garlic and other bulbs.

Stop by and check out our selection while selections last.
Tips for planting garlic:
select good quality seed garlic. The largest cloves are ideal.
use loose, compost-rich and well drained soil
space cloves 4-6" apart pointed end up
plant cloves 1-2" deep
water if soil is dry
mulch with chopped leaves or straw approximately 3-4" thick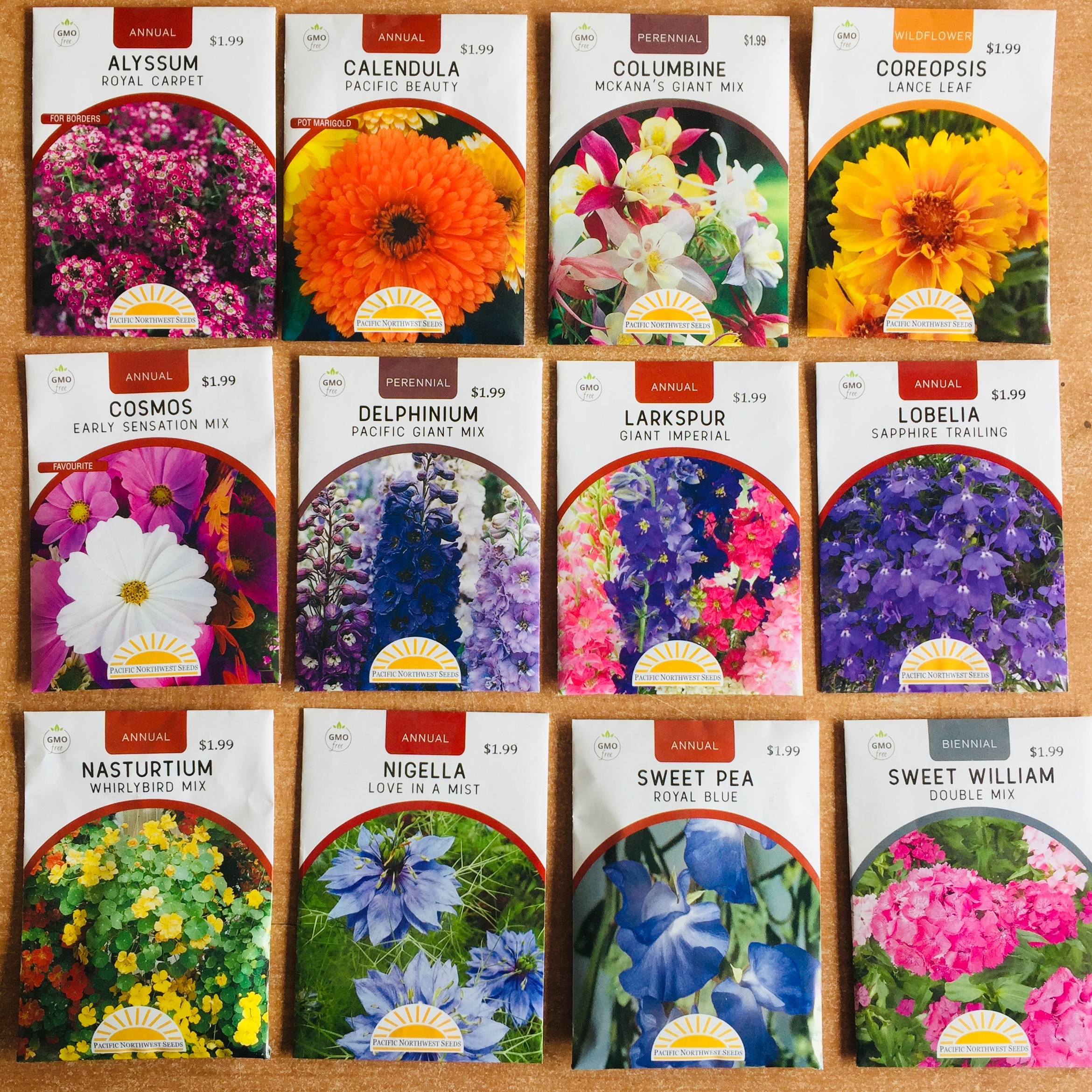 Looking for seeds appropriate for fall planting? Gardeners can get ahead on their spring planting with these selected varieties from Pacific Northwest Seeds. Alyssum, Calendula, Columbine, Coreopsis, Cosmos, Delphinium, Larkspur, Lobellia, Nasturtium, Nigella, Sweet Pea, Sweet William are among those varieties that can be planted before autumn frost; or can be sown indoors 4 - 10 weeks before last expected spring frost*

Pacific Northwest Seeds are available in our retail department at Dogwood Nursery.

*sowing time depends on specific variety. Check your seed package for specific instructions.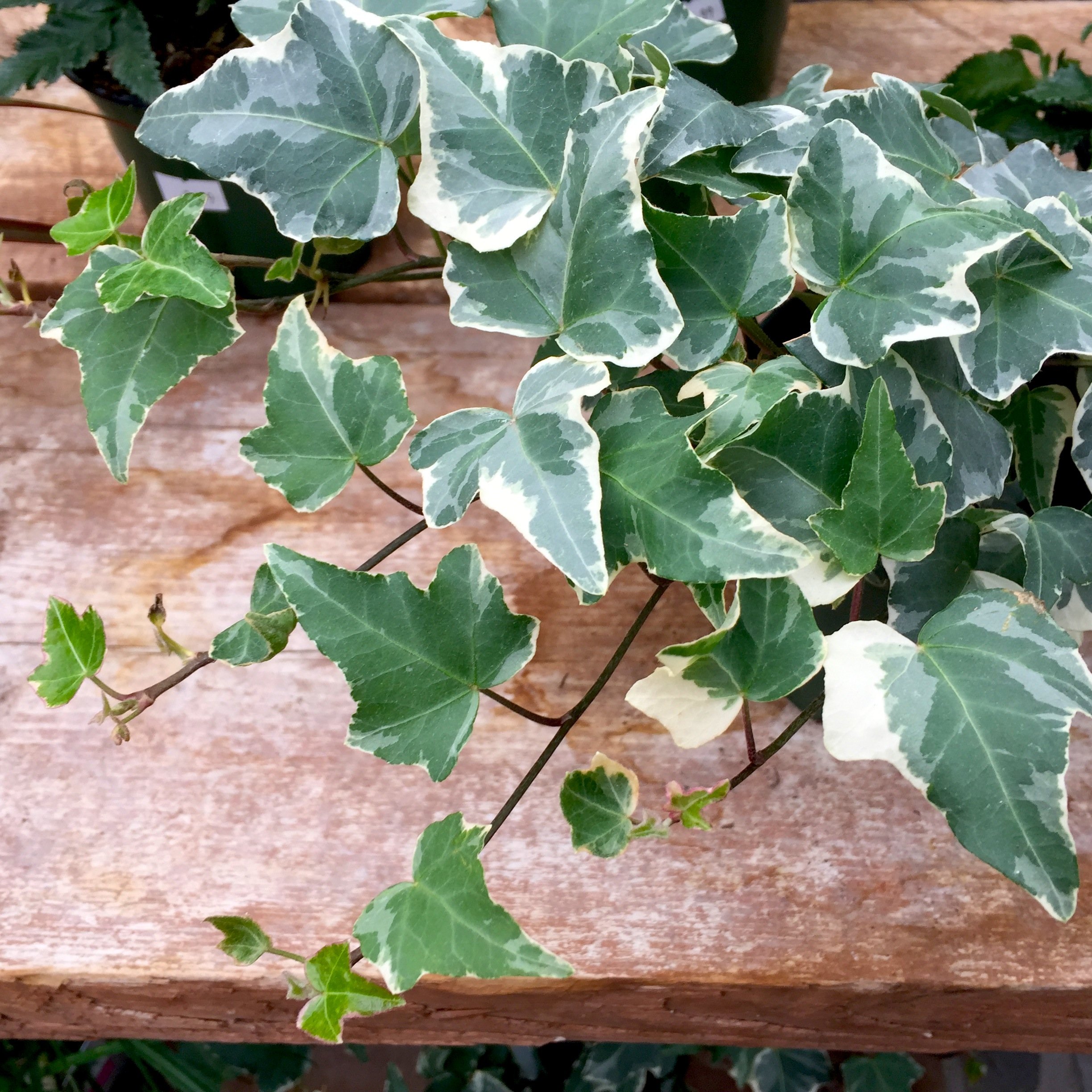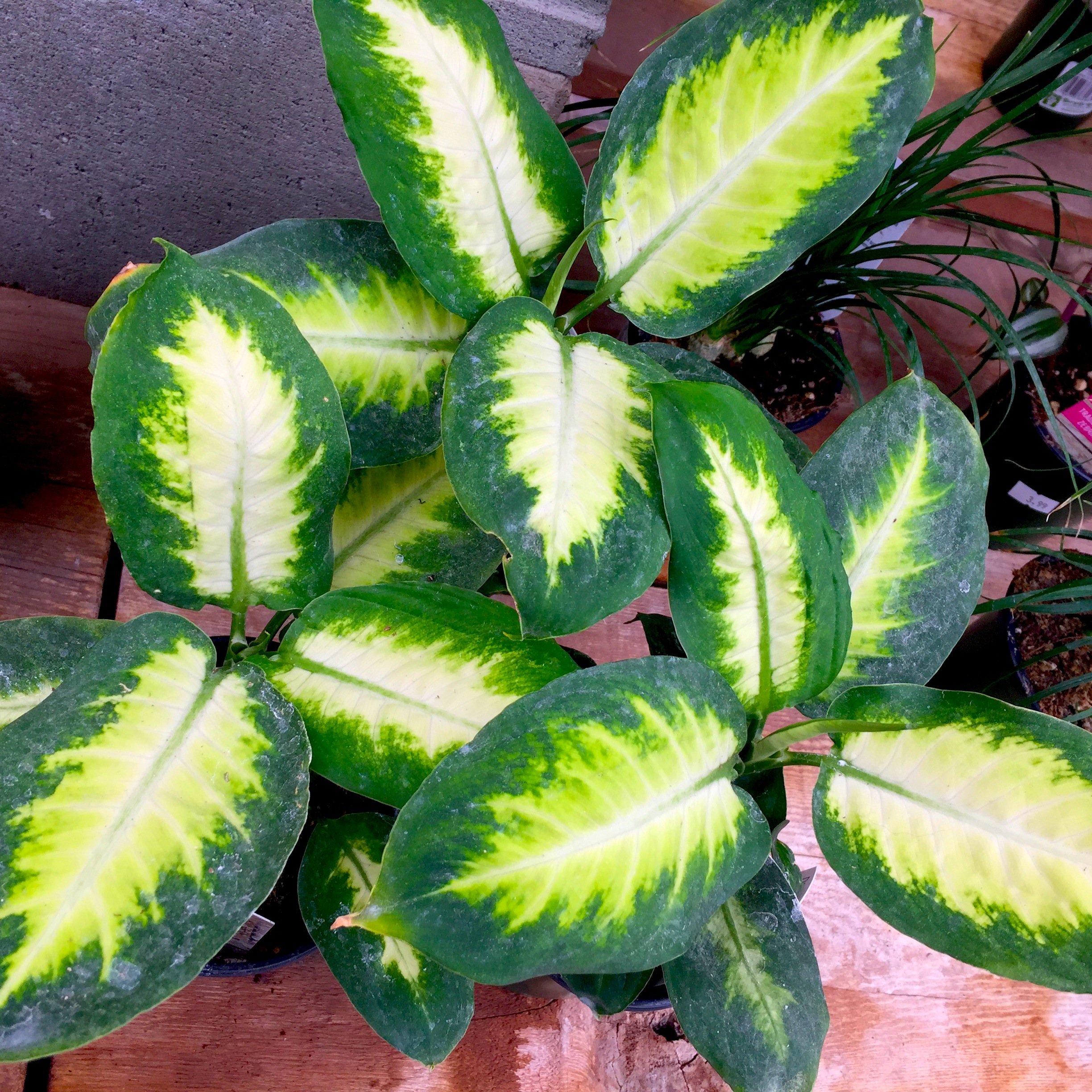 Gardens are not made by singing 'Oh, how beautiful,' and sitting in the shade. –Rudyard Kipling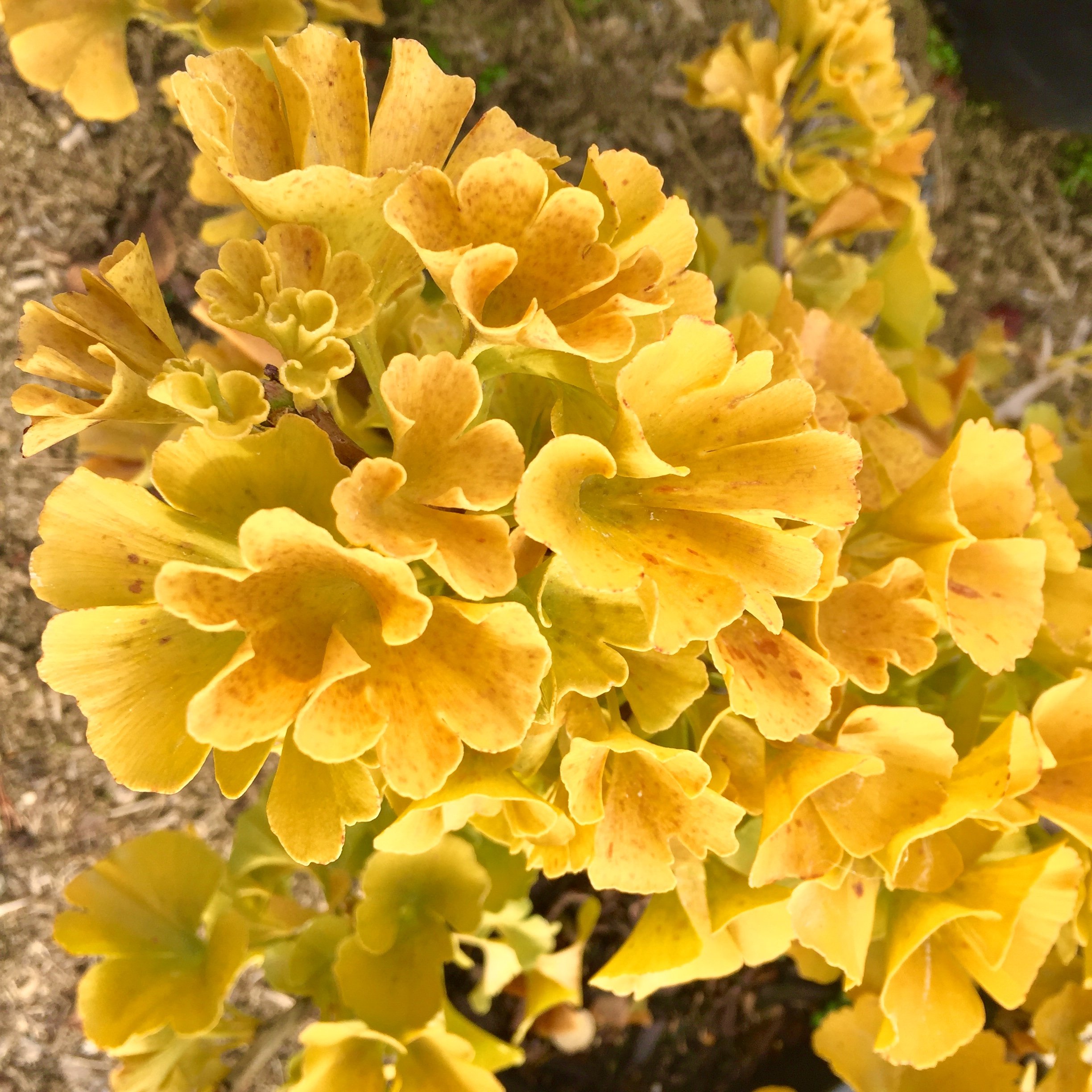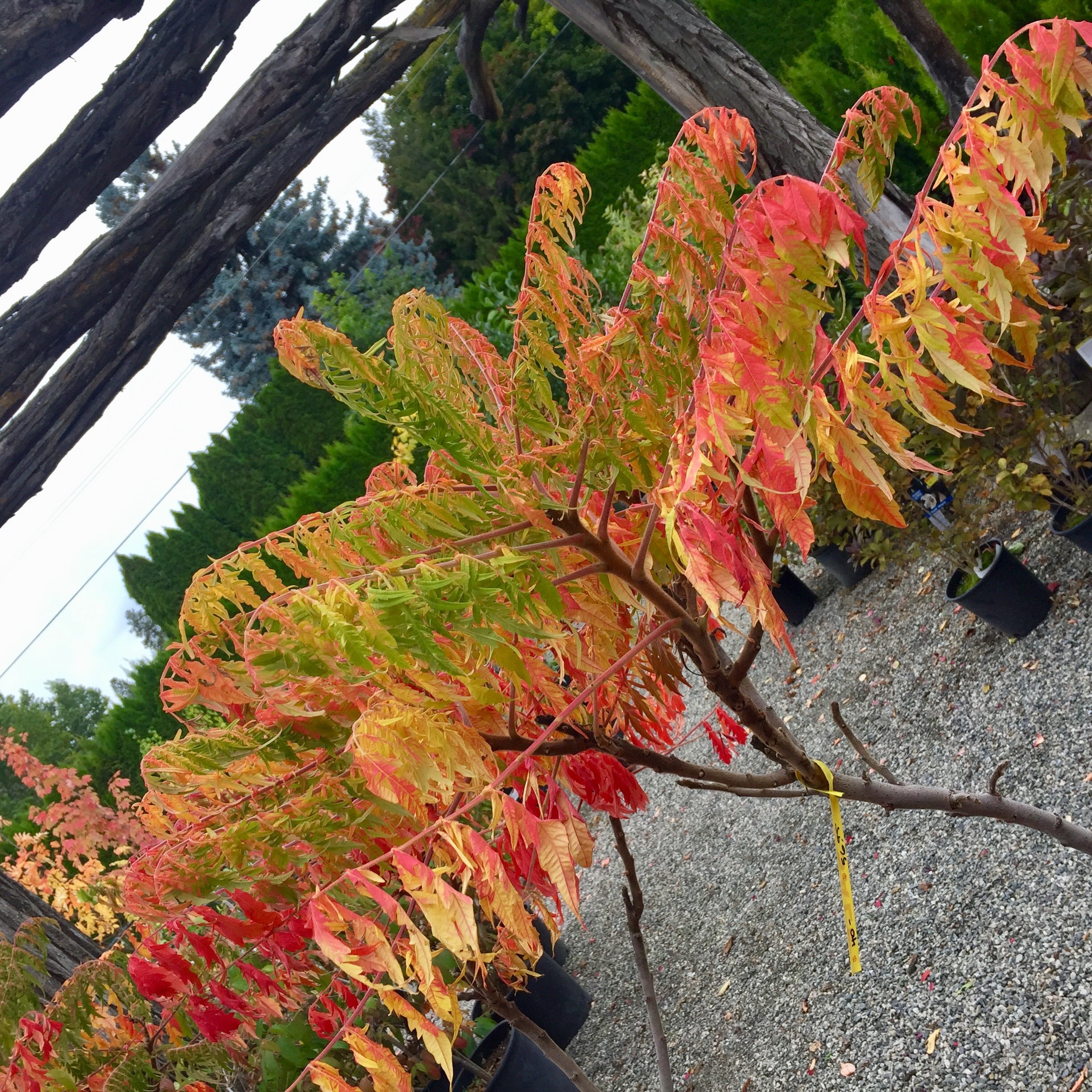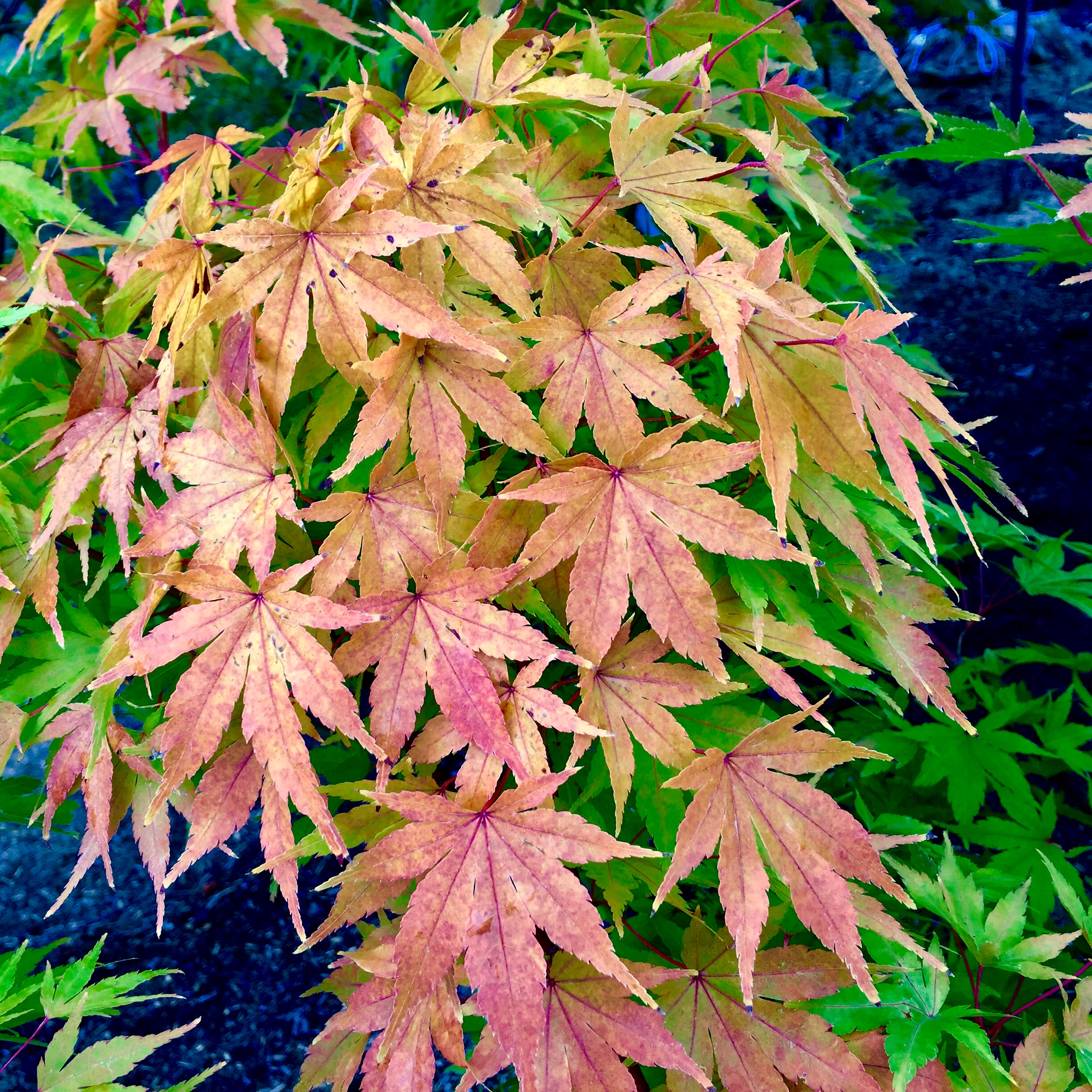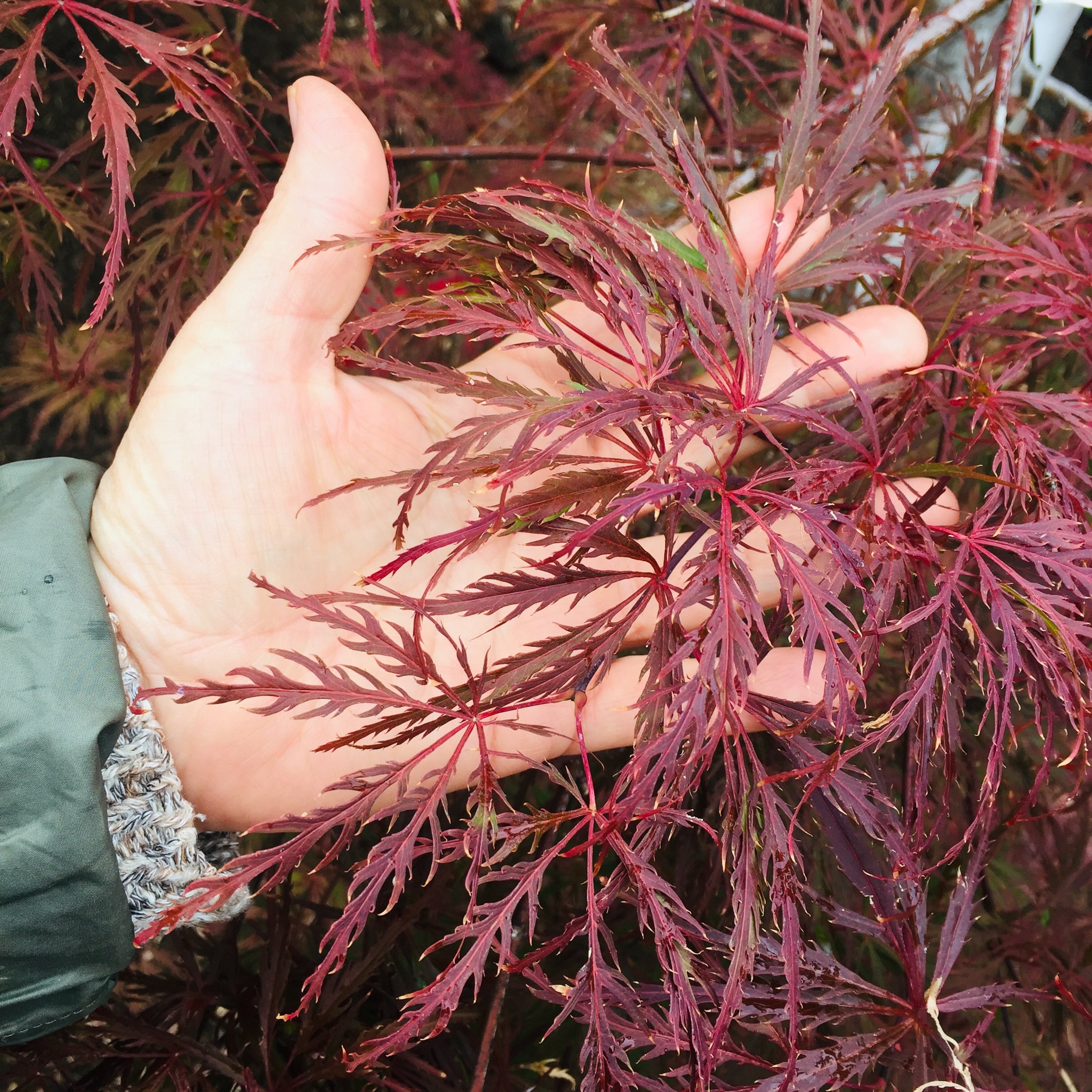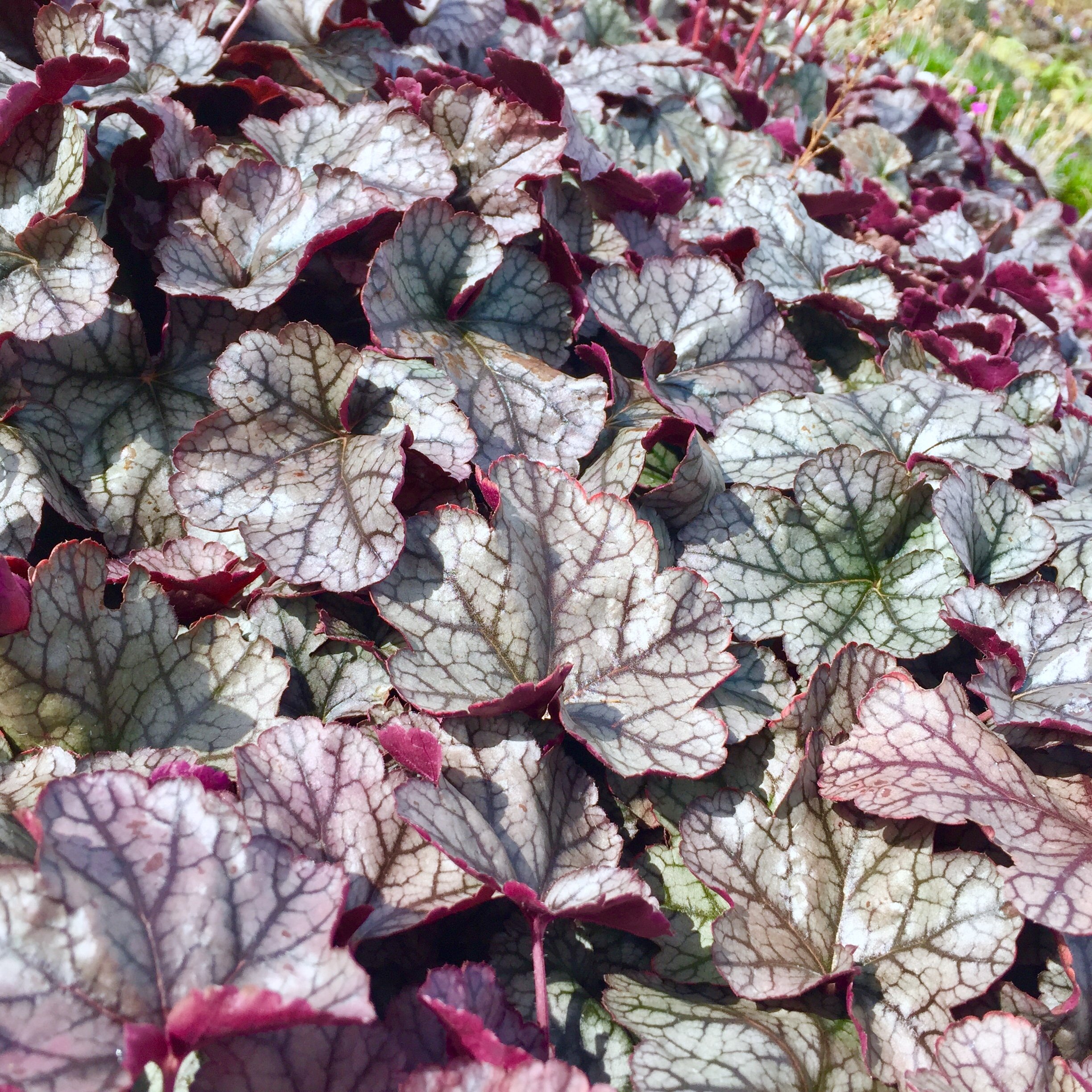 All gardening is landscape painting. William Kent