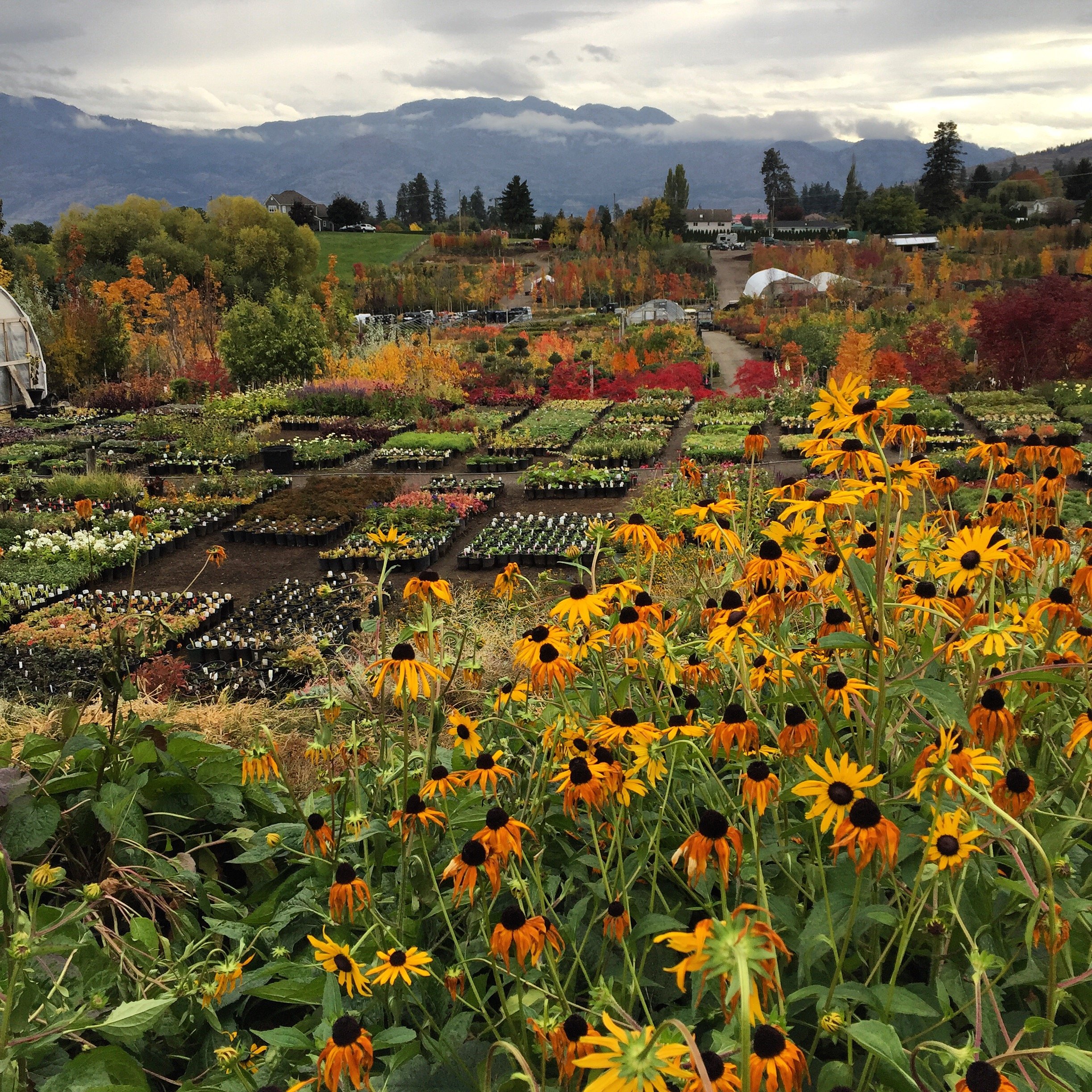 "He who feeds a hungry animal, feeds his own soul" Charlie Chaplin
Anyone who has pets, or feeds wildlife might understand this sentiment, however when it comes to deer relishing the sweat equity in your garden it can be a bit soul shrinking. To be honest, I love the furry critters more than I love my tulips but when they go after the prized perennials or vegetable garden, my charitable nature shrinks. As urban developments continue to spread into wildlife territory, it is no surprise that deer forage in our gardens. They live here too. The best way to deter deer aside from high fencing is by selecting plants they do not favour. In general, deer stay away from highly aromatic foliage such as herbs, fuzzy or prickly foliage such as lamb's ears and juniper, and ornamental grasses as they do not like the texture. While there are extensive deer resistant plant lists available on the web, the Okanagan Xeriscaping Association website wisely states that "If they are really hungry, they eat almost any vegetation. Take deer-proof lists from other areas with a grain of salt – your local resident deer may not have read that publication!"
With that in mind, a gardener can still create a stunning garden oasis that is less attractive to deer. Listed here is a curated list of flowers, perennials, and shrubs that deer generally avoid.
Annuals/Bulbs

Flowers/ Perennials

Ageratum

Antirrhinum majus (Snapdragons)

Begonia (Tuberous)

Calendula (Marigolds)

Delosperma cooperi (Purple Ice Plant)

Impatiens

Iris

Narcissus (Daffodils)

Pennisetum x advena (Purple Fountain Grass)

Snowdrops

Achillea (Yarrow)

Anemone hybrida (Japanese Anemone)

Artemesia (all varieties)

Aster alpinus (Goliath Aster)

Buddleia alternifolia (Fountain Butterfly Bush)

Brunnera

Cerastium (Snow-in-Summer)

Chrysanthemum superbum (Shasta Daisy)

Dicentra (Bleeding Heart)

Digitalis (Foxglove)

Echinacea purpurea (Purple Coneflower)

Euphorbia poluchroma (Cushion Spurge)

Grasses

Gaillardia (Blanket Flower)

Helleborus (Hellebores)

Hemerocallis (Daylily)

Lavendula (Lavender)

Papaver Orientale (Oriental Poppies)

Perovskia atriplifolia (Russian Sage)

Rudbeckia hirta (Gloriosa Daisy)

Salvia (perennial types only)

Stachys byzantine (Lamb's Ears)

Zantedeschia (Calla)

Vines

Clematis (all varieties)

Herbs

Ground covers

Shrubs

Allium tuberosum (Chives)

Lavandula (Lavender)

Mentha (Mint)

Nepeta cataria (Catnip)

Origanum vulare (Oregano)

Origanum majorana (Marjoram)

Rosemarinus officinalis (Rosemary)

Salvia officinalis (Sage)

Thymus (Thyme)

Arctostaphylos uva-ursi (Kinnickinik)

Erica (Heather)

Euonymus

Galium odoratum (Sweet Woodruff)

Geranium macrorrhizum (Cranesbill)

Gaultheria procumbens (Wintergreen)

Sedum cyaneum (Rose Carpet Stonecrop)

Juniperus (Juniper)

Thymus (Thyme)

Amelanchier (Serviceberry)

Berberis (Berberry)

Buxus (Boxwood)

Calluna vulgaris (Heather)

Cotoneaser

Ilex (Holly)

Juniperus

Kolkwitzia (Beauty Bush)

Syringa vulgaris (Lilac)

Mahonia (Oregon Grape)

Magnolia grandifloria (evergreen Magnolia)

Potentilla

Rhododendron

Taxus (Yew)

Yucca
For a comprehensive list including ornamental grasses and trees check out the following websites:
Okanagan Xeriscaping Association http://okanaganxeriscape.org/
Master Gardeners Association of British Columbia https://www.mgabc.org/content/deer-resistant-plants
Gardenworks https://www.gardenworks.ca/wp-content/uploads/2016/01/Deer-Resistant-Plants.pdf

Plant a Drought Tolerant Garden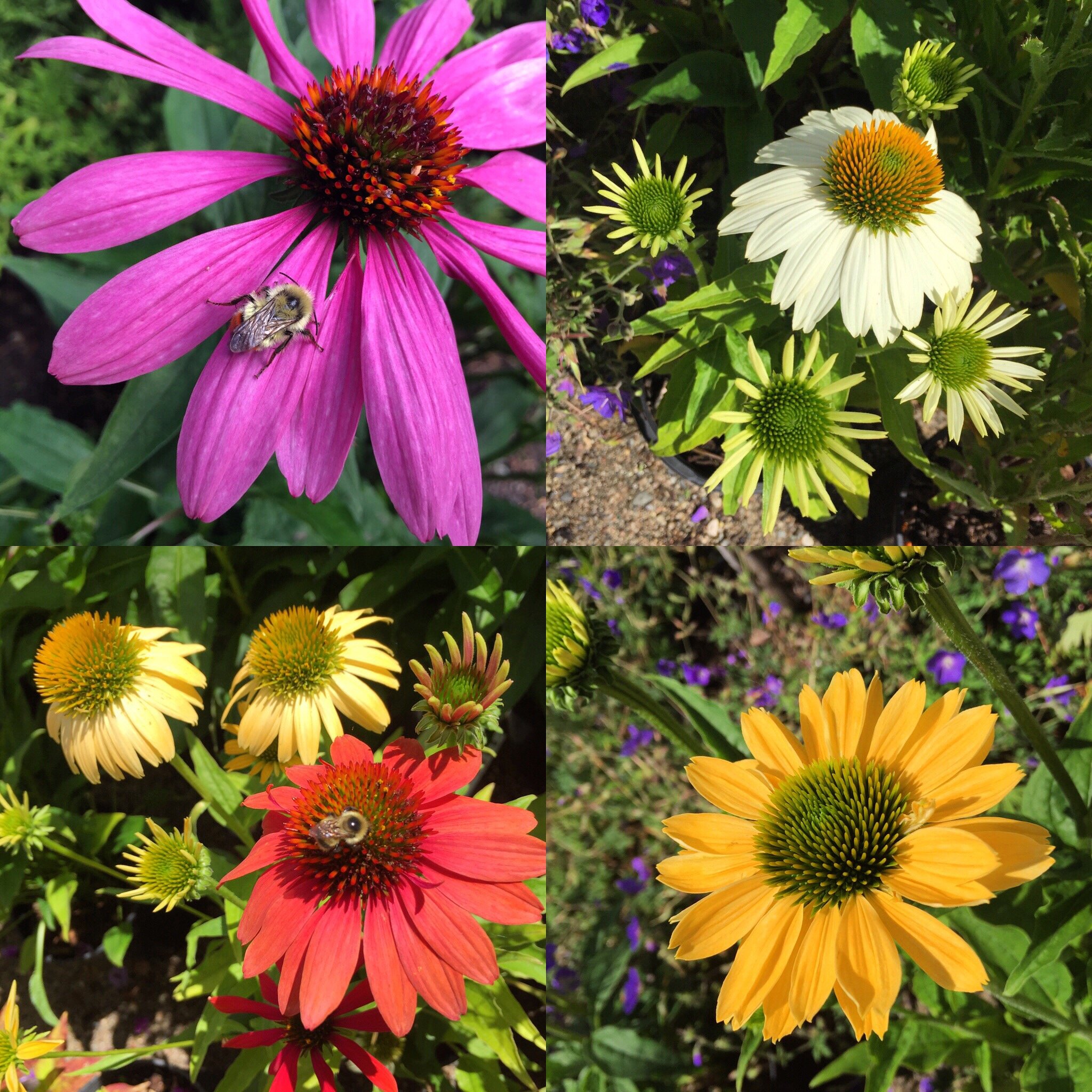 Here at Dogwood Nursery, it's been a banner year for plant sales with a bumper crop of new gardeners visiting our acres. A recent article published by the CBC refers to the current panic buying of plants and seeds at retail nurseries as a "
pandemic gardening explosion".* It seems that with all the extra time people have on their hands, gardening is the new pandemic activity kin to baking sourdough bread and DIY. If a positive outcome could result from the Covid crisis, gardening certainly ticks all the boxes. Fresh air, exercise, home grown veggies, and a reconnection with nature. Not to mention a valuable home-school learning experience for children and youth.
In addition to planting vegetables, many are planning colourful new annual beds, planting this year's trendiest trees and other thirsty perennial favourites. While this spring's weather seems unseasonably cool, an article published by Accuweather on May 20, 2020 warns us that this summer's forecast calls for hotter and drier conditions in B.C. and the Prairies than the seasonal norm. This means we are not only bracing for the predicted second pandemic wave, but also for potential drought conditions.

Okanagan Waterwise, an outreach initiative of the Okanagan Basin Water Board reports that in the Okanagan 24% of our water usage is outdoor residential and that Okanaganites use twice as much water as the average Canadian. So, how do we as citizens address potential drought conditions and our excessive water consumption? The Okanagan Basin Water Board and Okanagan Waterwise are working together with communities to address that question. The Make Water Work initiative offers tips on how to reduce water usage by pledging to take various actions including a dawn to dusk watering practice and xeriscaping.

According to the Okanagan Xeriscape Association (OXA) , xeriscaping is defined as "gardening with the natural environmental conditions you live in rather than fighting against them." When planning your garden scape this year, why not consider using drought tolerant plants that require minimal irrigation? OXA, a non-profit organization dedicated to providing xeriscaping information for Okanagan residents offers a comprehensive plant database and other resources for the conscientious gardener. To access their plant database visit http://okanaganxeriscape.org/plant-database
Next time you visit Dogwood Nursery, be sure to visit the retail area featuring water wise and native plants. Stay safe.

Plant a Culinary Herb Garden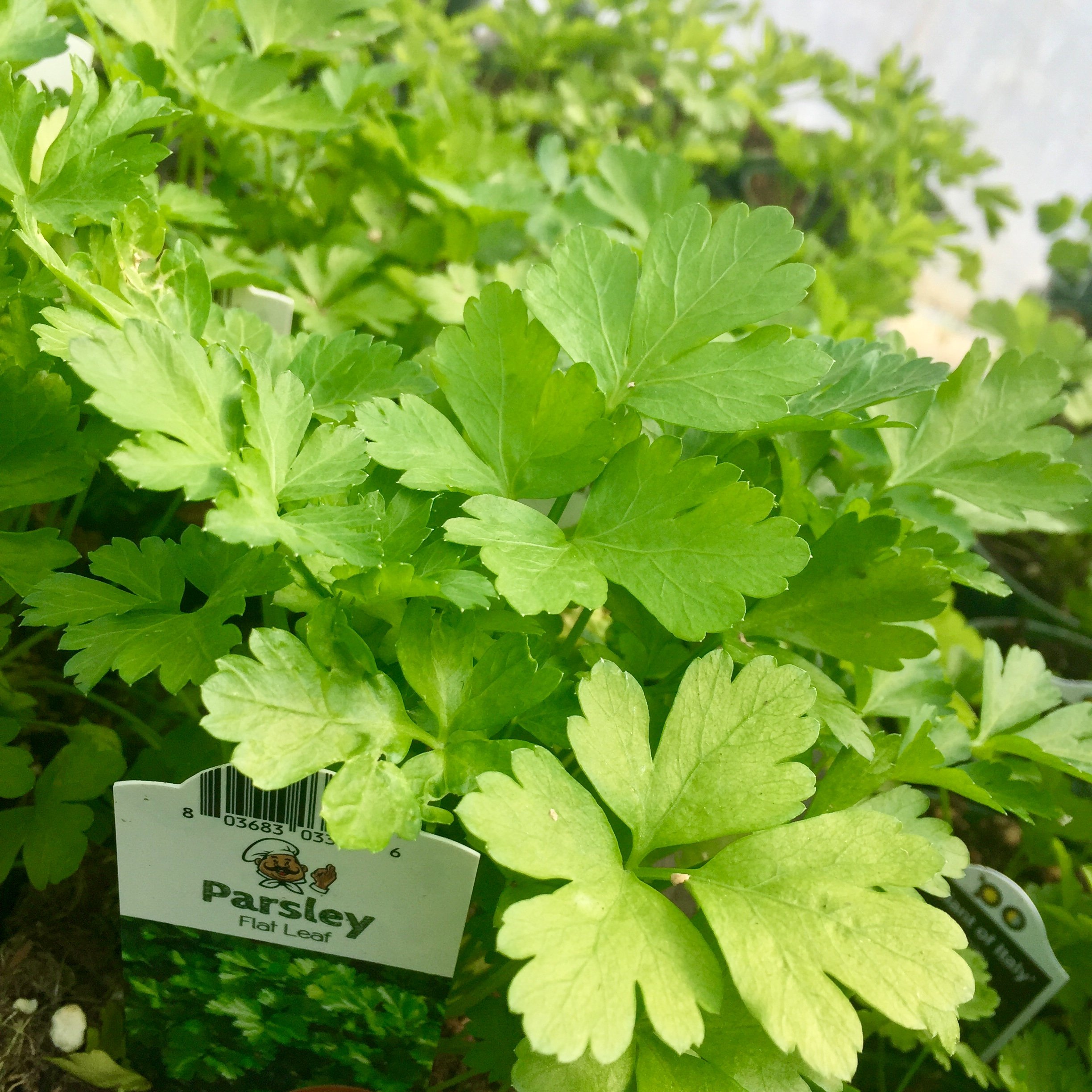 "Are you going to Scarborough Fair? Parsley, sage, rosemary and thyme."
Who remembers the English ballad by Simon and Garfunkle from the 1960's? The lyrical Scarborough Fair evokes a sense of carefreeness and nostalgia, and so it's interesting to note that the olfactory or "fifth sense" is more closely connected with memory than any of our other senses. Amazing to think how certain aromas can transport us to the past. Who hasn't smelled the mouth-watering aroma of a traditional homemade dish and experienced the nostalgia of past family gatherings or gained a sense of "home"?
As part of the process of preparing a home cooked meal, there's something so satisfying about wandering to the garden plot or container garden and plucking your own culinary herbs, not to mention the cost saving aspect of it. Herbs add a delicate beauty and substance to any veggie plot or decorative container. They release delicious aromas when brushed against or moved by a summer breeze, with the added benefit of repelling certain pests. As well, an abundance of herbs can be dried and stored for flavour and aroma lasting well into winter.
Whether you enjoy cooking traditional, ethnic fare, preparing marinade for a summer barbeque or a hearty winter stew; fresh or dried herbs are an invaluable resource to have on hand.
Looking to plant your own culinary herb garden this summer? Here is a guide to the most common herbs to plant depending on your preferred fare.
French: Bay, chervil, chives, tarragon, and fennel; or to make the classic Herbs de Provence blend combine thyme, savory, oregano, rosemary, marjoram, parsley and lavender.
Mediterranean: Basil, mint, rosemary, parsley, thyme, oregano, and sage.
Russian/ Eastern European: Dill, parsley, chervil, and sorrel.
Mexican: Cilantro, mint, parsley, oregano, marjoram and thyme.
While many Eastern fares rely on spices originating from the Indian subcontinent such as peppercorns, nutmeg, cumin, cinnamon etc……, food from those regions can also be supplemented by herbs grown easily in our climate.
Indian: Cilantro (coriander), bay and mint.
Lebanese: Parsley, mint, oregano, and rosemary.
Thai: Cilantro, sweet basil, dill, lemongrass, and mint
In times of uncertainty, whether it be worldwide pandemics or climate change, we often find ourselves concerned with things such as the safety and well being of our communities and loved ones; and of course the issue of food security. And so we should. To expect that food will always be readily available at the supermarket is to assume that our supply chains are infallible, which we are learning is not the case. While we may not be in direct control of global shifting sands, we can take a little control of our own food security by planting a vegetable garden. Historically, while some were taking up arms in global conflict, others were taking up shovels and hoes in order to reduce pressure on global food production. During World War I and II, Canada took up such "
Victory Gardens
" inspired by a similar movement in the U.S. "
A Vegetable Garden for Every Home
" became a popular mantra in urban centres where backyards were transformed for the purpose of food production. This gardening movement not only served to boost morale during uneasy times, it placed an ease on transport systems needed to ship the food staples.

Amid the Covid-19 crisis and in a state of global lock down, how does one pass the time, keep positively engaged, reduce your family's carbon footprint and increase food security? Plant a garden!
Whether you've got ample space to plan out a substantial veggie plot, a few square feet for raised planters, or a patio for some basic container gardening, anyone can grow a bit of veg to supplement their food bill. With a bit of research and careful planning, the rewards of full hearts and bellies can be yours.

Here are some things you will need to consider:

Space for a plot

a well-drained site that receives at least 6-8 hours of sunlight per day
planter boxes
containers
Growing medium, compost and mulch

seed starter mix and seedling trays
well drained garden soil with compost
mulch to inhibit weeds and retain moisture
Starter plants or seeds

select healthy starter plants appropriate for your climate
buy seeds from local plant nursery; heirloom or non-GMO if you wish to save your seeds for next year.

join a seed-exchange
save heirloom seeds from previous year
Tools
shovel or spade

hoe or weeder for weed control

protective gloves
hand tools for container gardening

Irrigation

watering can for hand watering small planter boxes or containers
drip irrigation for larger plots. Talk to our irrigation specialist for more detail.

Sunshine

this renewable resource rises in the east daily
track sun and shade areas of your plot and record how many hours a day the plot receives
if you're growing plants indoor or starting seeds early, select indoor growing lights from a local supplier. I found an easy to use lighting system at Lee Valley Tools.
Fencing and supports

bamboo stakes or supports for tomatoes, beans, peas etc….
inexpensive netting or fencing materials to keep deer and other grazers out

Naturally space is a consideration and those living in various strata may not have a plot with which to plant. Luckily most population centers have community gardens where individuals can plant their own plot. The Central Okanagan Community Gardens (COCG) has several dedicated plots throughout the Okanagan.

There are also not-for-profit organizations dedicated to food security by organizing volunteer gleans and reducing food waste. A successful example is the Okanagan Fruit Tree Project. In exchange for a few hours of volunteer labour, individuals can take home fresh fruit and vegetables, while the rest is donated to food banks, schools or vulnerable populations.

If you're new to gardening or your space is limited, check out the concept of square foot gardening. This straightforward approach to gardening maximizes space for optimal production. I have found several helpful YouTube tutorials about square foot gardening. Check out this link to learn more: https://www.youtube.com/watch?v=jL5FtbS4Jeo For more comprehensive gardening information, refer to this useful resource by British Columbia's own Brian Minter. https://mintergardening.com/resources/guides/
On March 26, 2020, the Government of British Columbia updated their list of
essential services
to include establishments that support food production including plant nurseries and
community gardens.
This move on part of the government not only provides clarity around the definition of essential service, it gives plant nurseries a deeper sense of purpose and puts power into the hands of citizens eager to grow their own food.
Natural vs Artificial Trees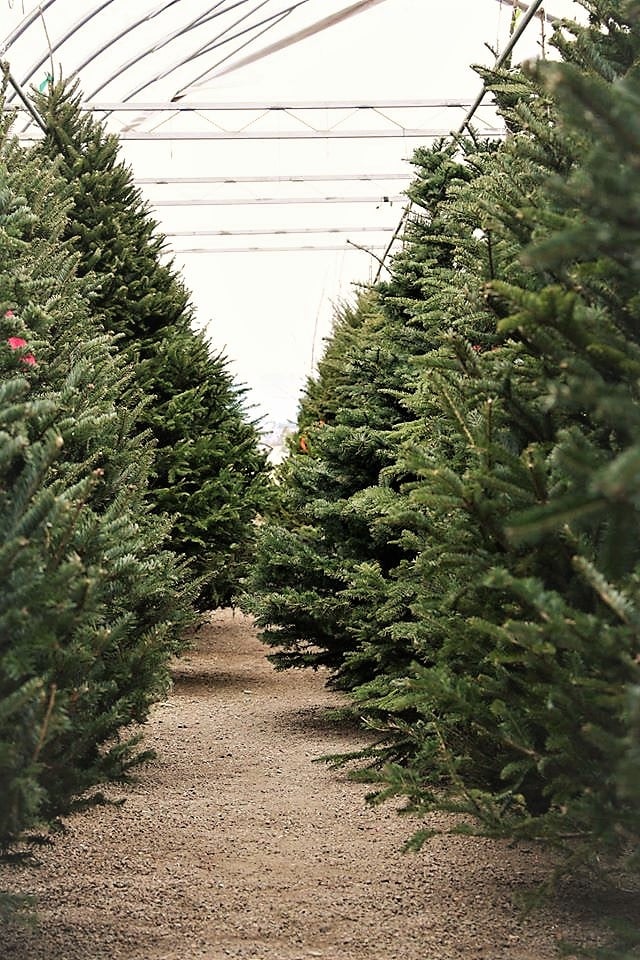 When getting into the spirit of Christmas, one of my single-most enjoyable holiday traditions is the procurement, setting up and decorating of the Christmas Tree, followed by the satisfaction of sitting back to enjoy my efforts with a cup of warm libation. Behold the tree decked with twinkly lights and decorations handmade or handed down. And the heavenly coniferous smell of pine, spruce and fir which completes the picture.
However, in an age of climate change and environmental concern, the question has been posed about whether it is more ethical to have a natural cut Christmas tree or an artificial one? I've asked myself this same question and thus embarked on a bit of research on the topic. I found countless articles and statistics that address practical, environmental and economic concerns. Below is a list of pros and cons based on the information I have found.
If you're still stumped after considering the positive and negative impacts of either choice, then why not get a live potted tree? Yes, the cost and care is greater, but the satisfaction of planting the tree afterward makes for a worthwhile, long-term investment.
Sources listed below
Natural Cut
Pros
• Traditional choice
• Fresh coniferous scent
• Tests have shown that properly hydrated trees are less of a fire hazard than artificial trees. https://www.texaninsurance.com/blog/christmas-tree-standoff-round-one-artificial-trees/
• Creates carbon dioxide/fresh oxygen exchange in the home
• Purchase sustains local tree farms and plant nurseries. As of 2015 there were nearly 2,400 Christmas Tree farms in Canada which provides jobs and contributes to local economies, an industry valued over $78 million
• Tree farms plant new trees to replace harvested ones each year.
• Tree farms contribute to fresh oxygen production with an acre of trees producing enough oxygen for the daily needs of 18 people. It is estimated that a single farmed tree can absorb more than 1 tonne of CO2 in its lifetime
• Can be recycled, mulched and composted at community Christmas tree drop-offs in an effort called "treecycling". Mulch can be used for hiking trails, playgrounds or for landscaping. The Okanagan Regional District offers a free drop-off at several locations. https://www.regionaldistrict.com/your-services/waste-reduction-office/programs-and-events/christmas-tree-chipping.aspx
Cons
• Need to water and feed to maintain
• Sheds needles
• Potential fire hazard if not kept well hydrated
• Need to purchase every year
• Transporting or disposing can be a challenge for those without suitable vehicles.
• Needs to be disposed of afterward.
Artificial
Pros
• Don't drop needles/relatively mess-free
• Saves money after initial purchase
• Can be packed up and stored for years to come
• Good for people allergic or sensitive to smells of conifers
• Are treated with fire retardants*
Cons
• Cannot be recycled
• Artificial trees are made of PVC plastics with some older models containing lead. PVC is a petroleum-based,non-biodegradable plastic which means once it lands in the landfill, it's there forever releasing dioxins into the air and water. Dioxins pose serious health concerns to humans and animals.
• Could break down into micro-plastics that eventually find their way into the water system
• Approximately 85% if artificial trees are manufactured and shipped from China. The transport alone represents a significant carbon footprint.
• Approximately 47 million dollar value of artificial trees were imported to Canada, 46 million from China, with remaining coming from Thailand, the US, Mexico and Vietnam.
• *Are treated with fire retardants which are believe to be toxic.
• Regardless of application of toxic fire retardants, various studies have shown that artificial trees are actually more flammable than natural trees and emit toxic gasses when ignited.
• Storage challenge for those with limited space
Additional Sources:
https://www.cbc.ca/news/business/7-facts-and-figures-about-christmas-trees-in-canada-1.1192646
https://en.wikipedia.org/wiki/Christmas_tree_production_in_Canada
https://earth911.com/home-garden/real-vs-artificial-christmas-trees/
https://edmontonjournal.com/opinion/columnists/opinion-how-backyard-christmas-tree-cycling-helps-nature
https://www.cbc.ca/news/technology/what-on-earth-newsletter-christmas-trees-sustainable-1.4935098
Looking for a festive project to deck your home entrance this holiday season?
With a few simple tools, some sand selected boughs and prunings, you can fill any decorative pot with holiday colour that lasts throughout the season. Dogwood Nursery carries ready-made planters for your convenience. However, if you welcome the opportunity to create your own, we carry a variety of attractive and fresh boughs for your project.

You will need:
• A decorative pot. Choose one that is cold-weather appropriate
• Hand pruners
• Coated florists wire
• High temperature glue gun with extra hot glue sticks
• Gardening or protective gloves
• Assorted decorations such as reflective Christmas balls, glitter encrusted embellishments and wired ribbon.
• Clean sand. Enough to fill your decorative pot 3/4 full.
• Boughs from various conifers such as:
• Juniper
• Cedar
• Pine
• Silver Fir
• Spruce
• Cypress
• Prunings for contrasting colour and texture including:
• Dried Hydrangea blooms
• Red or Yellow Osier Dogwood twigs
• Curly willow
• Holly berry or Winterberry
• Oregon grape
• Rosemary or Bay Laurel prunings
• Pine or spruce cones

1.) Fill a clean decorative pot with sand leaving a few inches of space from the top for displacement of prunings. If you are working with a large pot, fill the bottom with woodwool or some other lightweight fill so that less sand is required. This will result in a lighter planter that will be easier to move.
2.) Prepare your greenery by pruning undesirable or excess foliage from the base stems. Reserve attractive pieces for finishing touches.
3.) Select a feature pruning that is sturdy, tall and will serve as a backdrop for remaining elements. Press deeply into the sand so that it holds firm.
4.) Select additional upright prunings and arrange in a radial pattern so that all branches fan out from the center.
5.) Add elements of contrasting colours and textures such as Curly willow, Dogwood twigs or Hollyberry. Secure elements so that the arrangement appears balanced.
6.) Use a hot glue gun or florist wire to fix pine cones or holiday decorations to the end of twigs, then press in between greenery Be sure to wear protective gloves.
7.) Add smaller prunings that have a draping nature around the base. Allow the prunings to drape in an outward fashion for a full and attractive finish.
8.) Fix decorative ribbon around the neck of the pot, or tie an attractive bow around one of the twigs.

Mark your calendars! Dogwood Nursery is hosting its 9th Annual Adventsmarkt Saturday, November 30th 9:30 - 4:00 p.m. and Sunday, December 1st from 9:30 - 3:00 p.m. There will be plenty of vendors selling locally made gifts, food vendors, B.C. grown Christmas trees, boughs, holiday planters, painted poinsettias and more. Visit our Facebook event page for more details or stay tuned by following us on Instagram @dogwood_nursery_westkelowna . Thank you to Kelowna Community Resources for including us in your 2019 Holiday Events Guide. Looking forward to celebrating the season with you.
Indoor Plants to Purify Your Home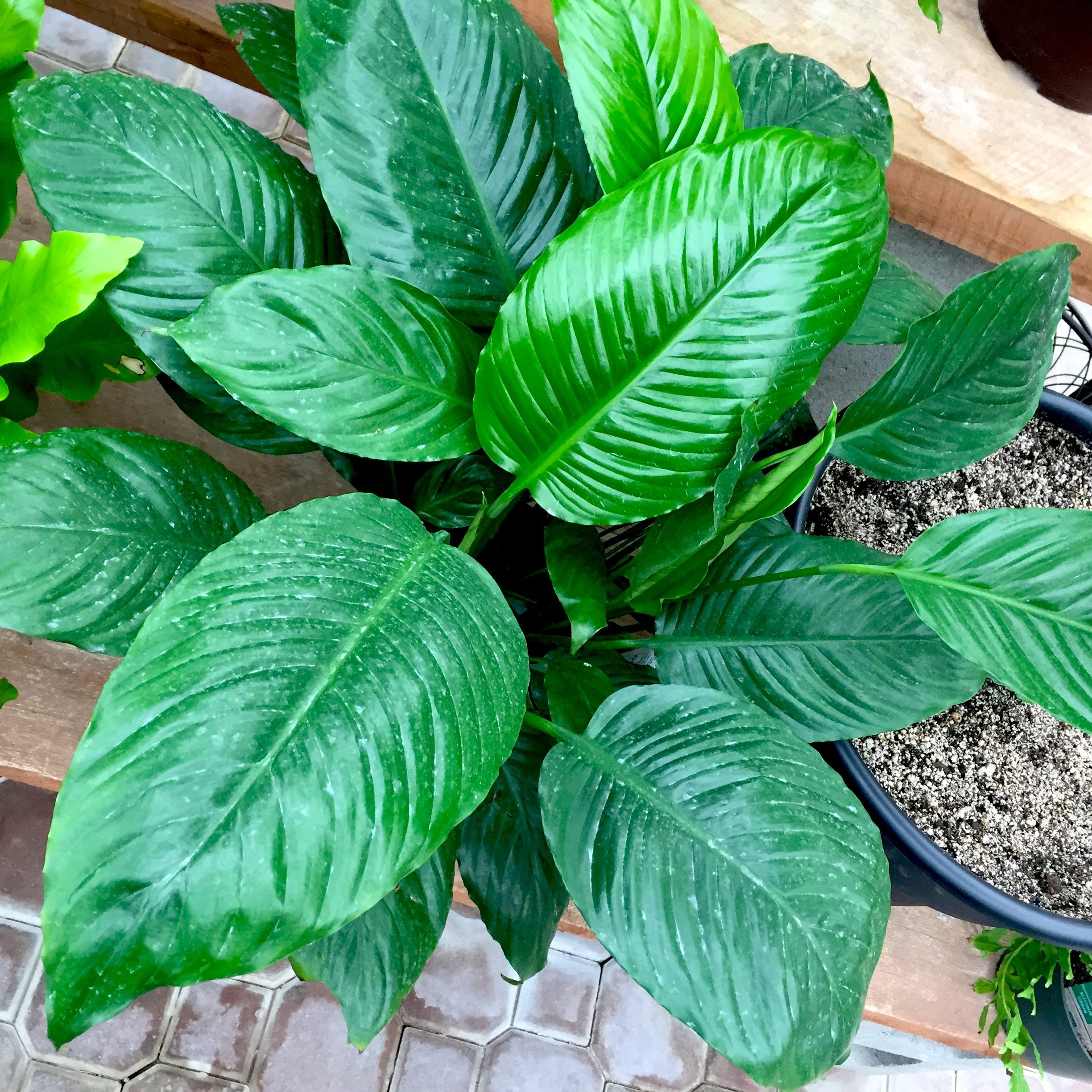 As winter closes in, our love for gardening moves indoors. While our indoor tropical plants may not necessarily
produce blooms or food for us, they do provide a valuable service in terms of improving our indoor air quality.
When doors and windows close for winter, how can we combat stuffy indoor air?

A study conducted by National Aeronautics and Space Administration (NASA); in association with the Associated Landscape Contractors of America found that many indoor plants are vital in cleaning the air in our homes. The NASA Clean Air Study was conducted in an effort to clean the air in space stations and concluded that not only do plants absorb carbon dioxide and release oxygen, but that selected plants are effective in removing toxic chemicals such as benzene and formaldehyde from our air. These toxins are present in the off gassing of paints and glues in building materials as well as fire retardants in carpets and indoor furnishings.

Some of the most effective air filtering plants include:
• English Ivy
• Spider Plant
• Peace Lily
• Chinese Evergreen
• Bamboo Plant
• Heartleaf Philodendron
• Weeping Fig
• Elephant Ear Philodendron

The study not only itemizes individual plant effectiveness in the removal of toxins, it also indicates which plants are toxic to our pets.
To learn more about the study and view a comprehensive list of air filtering plants visit the following websites: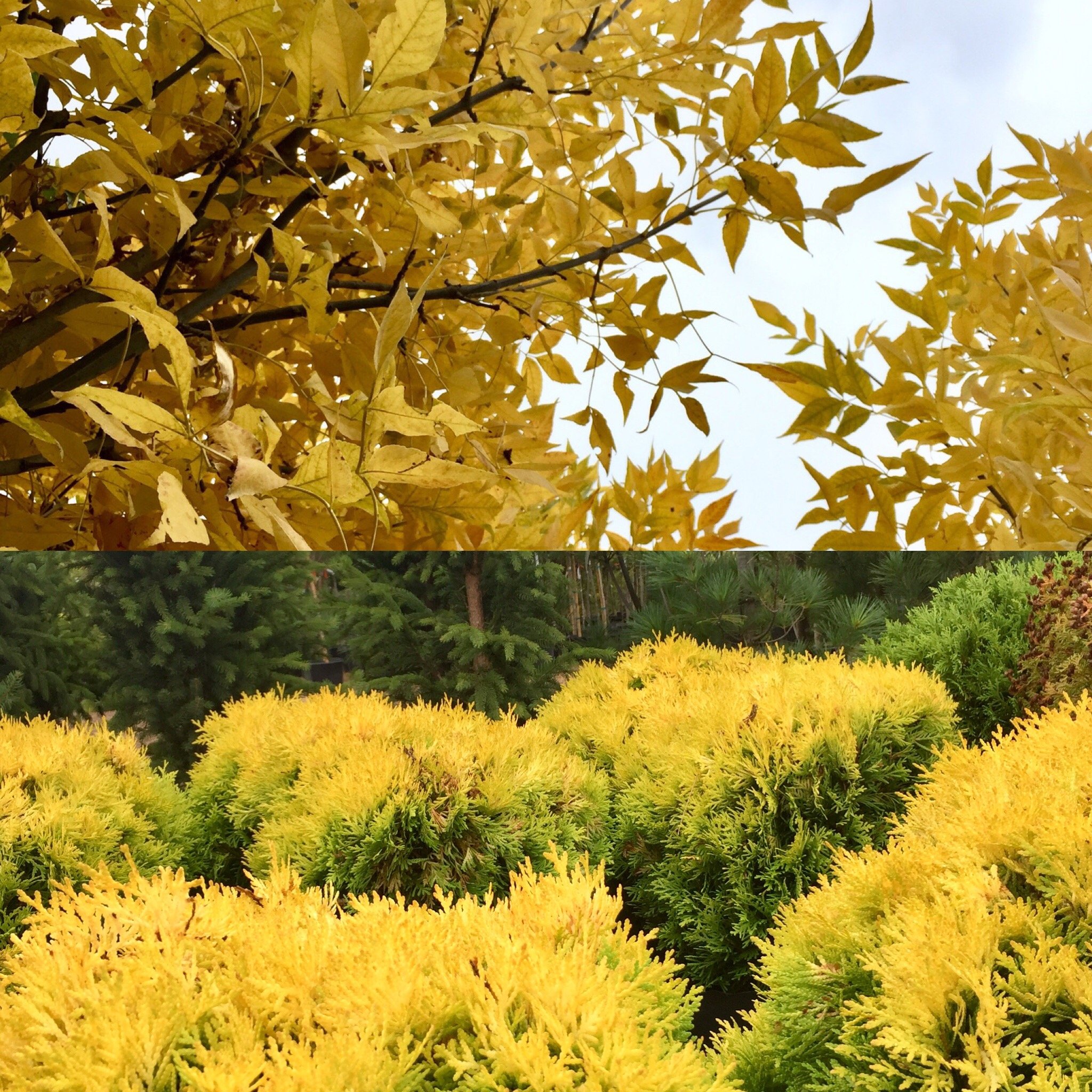 Planting for Vivid Autumn Colour
Temperatures are dropping and blooms fading, but don't despair. There is much to plant for a striking autumn colour display. Dogwood Nursery carries perennials, shrubs and trees that boast brilliant yellows such as Prairie Spire Ash, Golden Globe Cedar and Gingko Biloba;

fiery oranges including Pacific Brilliance Pin Oak, Tiger Eye Sumac, a variety of Maples and Chinese lanterns.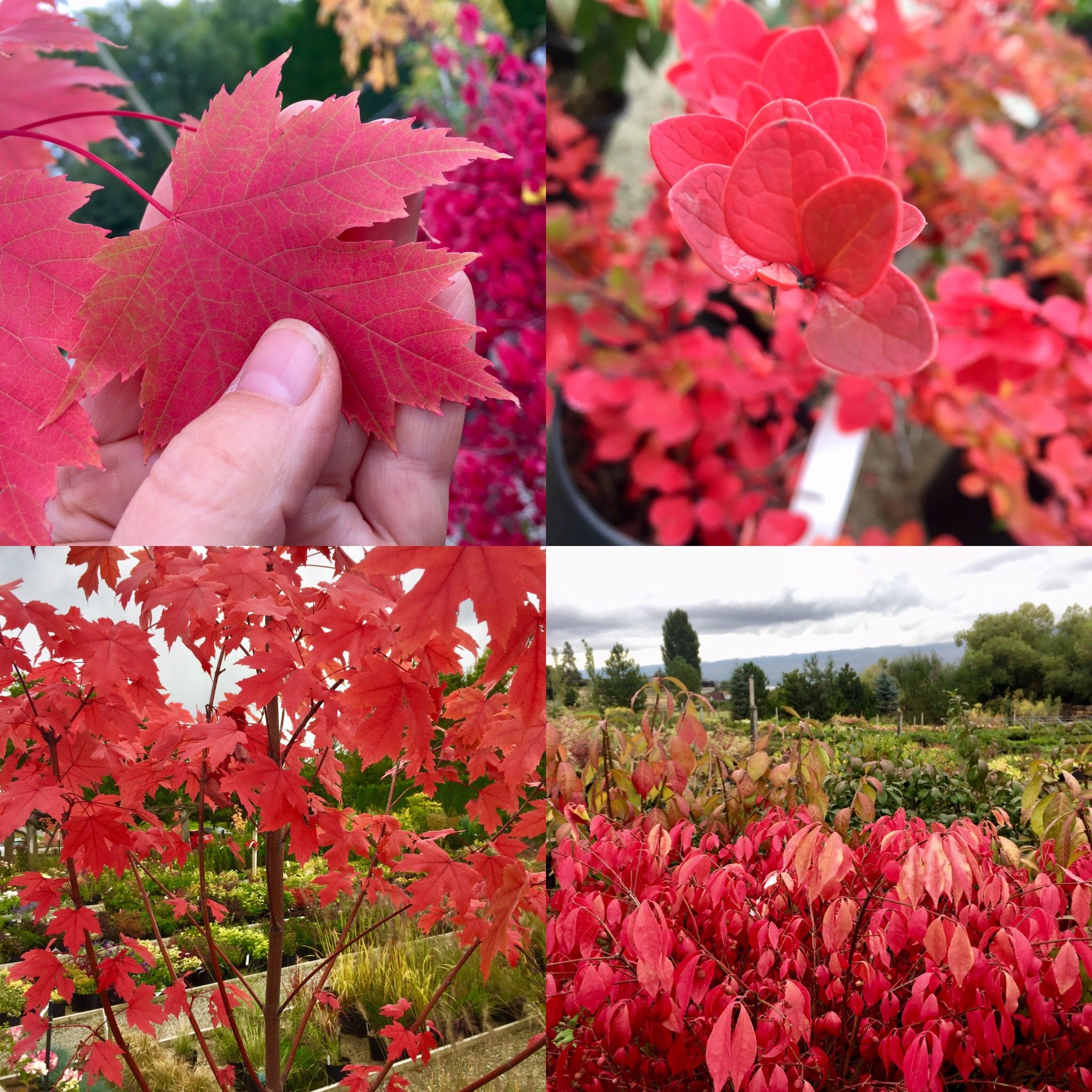 Hot reds that can be found in Autumn Blaze Maple, Burning Bush; as well as selected Blueberry and Barberry.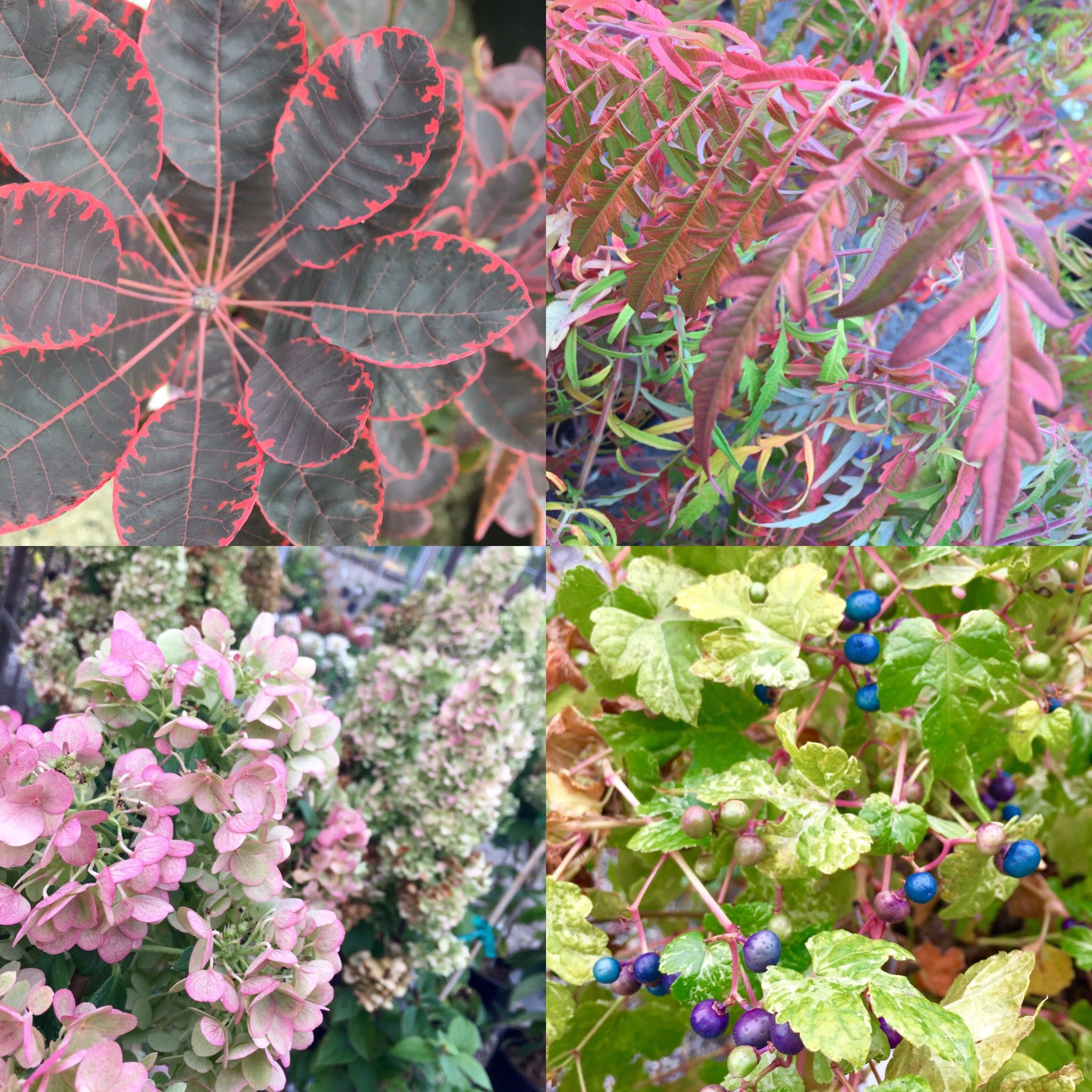 Dogwood also carries plant varieties that have unusual, variegated colour such as Porcelain Vine, Coral Bells, Hydrangeas, Smoke Bush and Staghorn Sumac. These and many, many more seasonal showstoppers are awaiting you at Dogwood Nursery.
The weather is cooling and it's a perfect time to change up those decorative plant pots with cool weather-loving chrysanthemums and ornamental kale.
It's also time to plant your seed garlic and other bulbs.

Stop by and check out our selection while selections last.
Tips for planting garlic:
select good quality seed garlic. The largest cloves are ideal.
use loose, compost-rich and well drained soil
space cloves 4-6" apart pointed end up
plant cloves 1-2" deep
water if soil is dry
mulch with chopped leaves or straw approximately 3-4" thick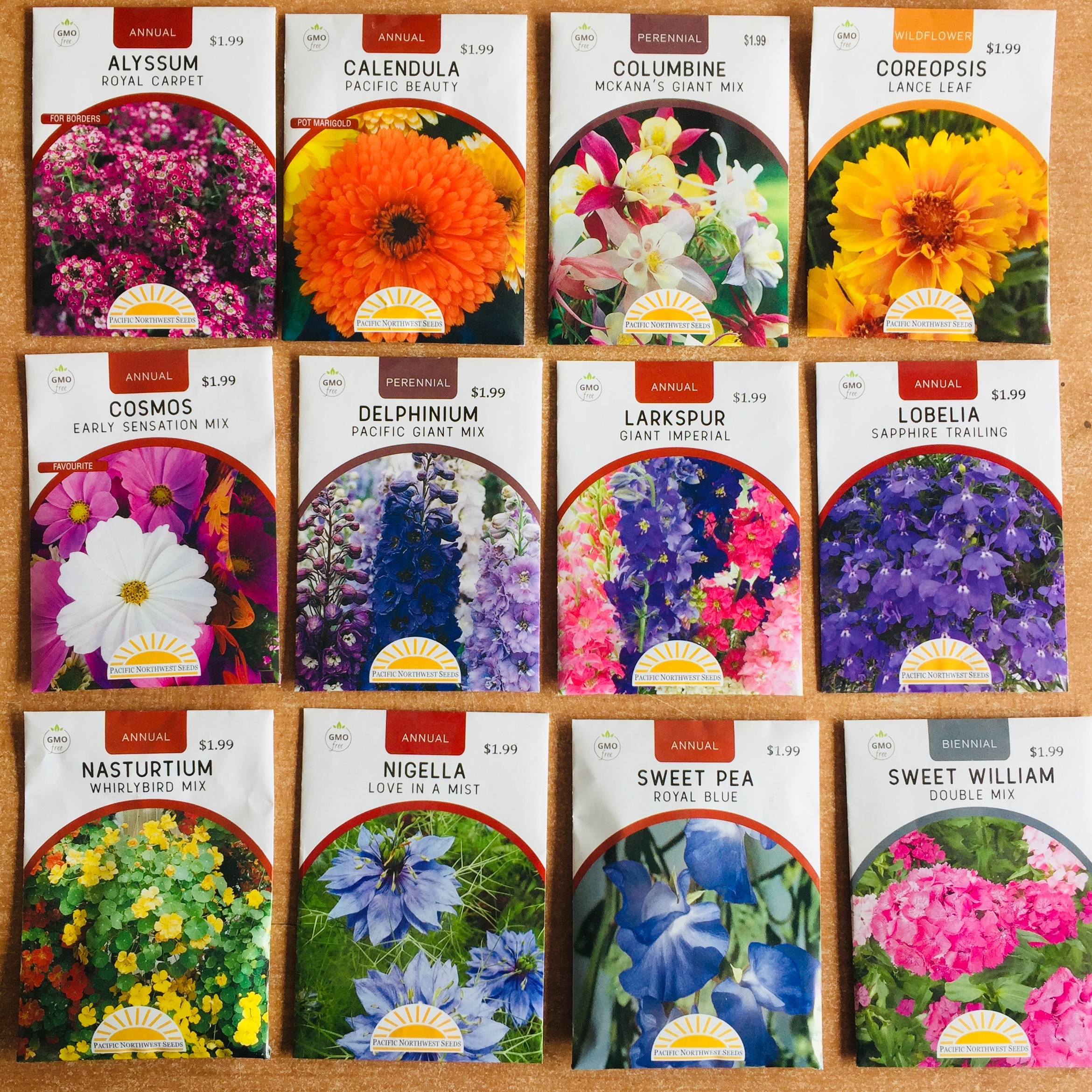 Looking for seeds appropriate for fall planting? Gardeners can get ahead on their spring planting with these selected varieties from Pacific Northwest Seeds. Alyssum, Calendula, Columbine, Coreopsis, Cosmos, Delphinium, Larkspur, Lobellia, Nasturtium, Nigella, Sweet Pea, Sweet William are among those varieties that can be planted before autumn frost; or can be sown indoors 4 - 10 weeks before last expected spring frost*

Pacific Northwest Seeds are available in our retail department at Dogwood Nursery.

*sowing time depends on specific variety. Check your seed package for specific instructions.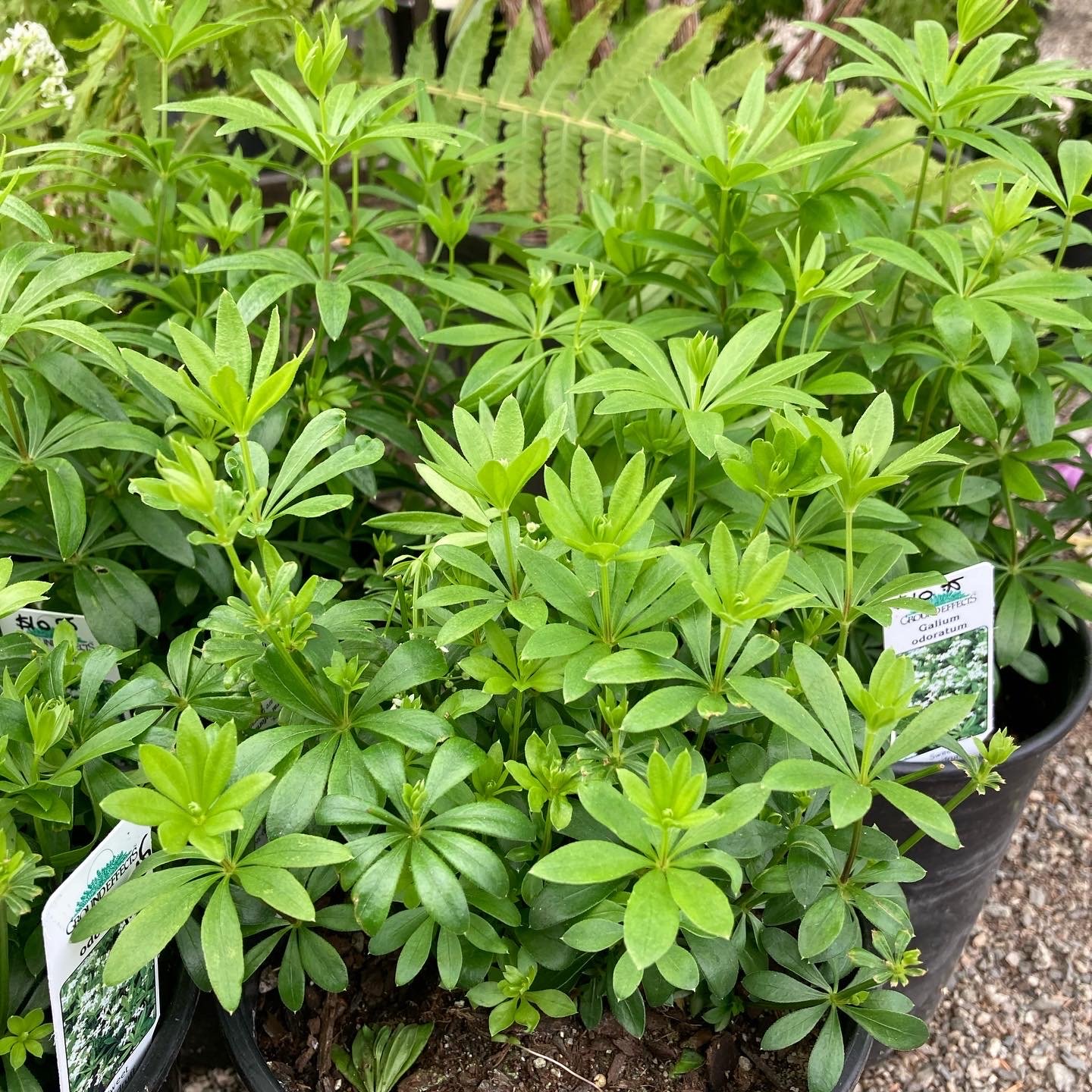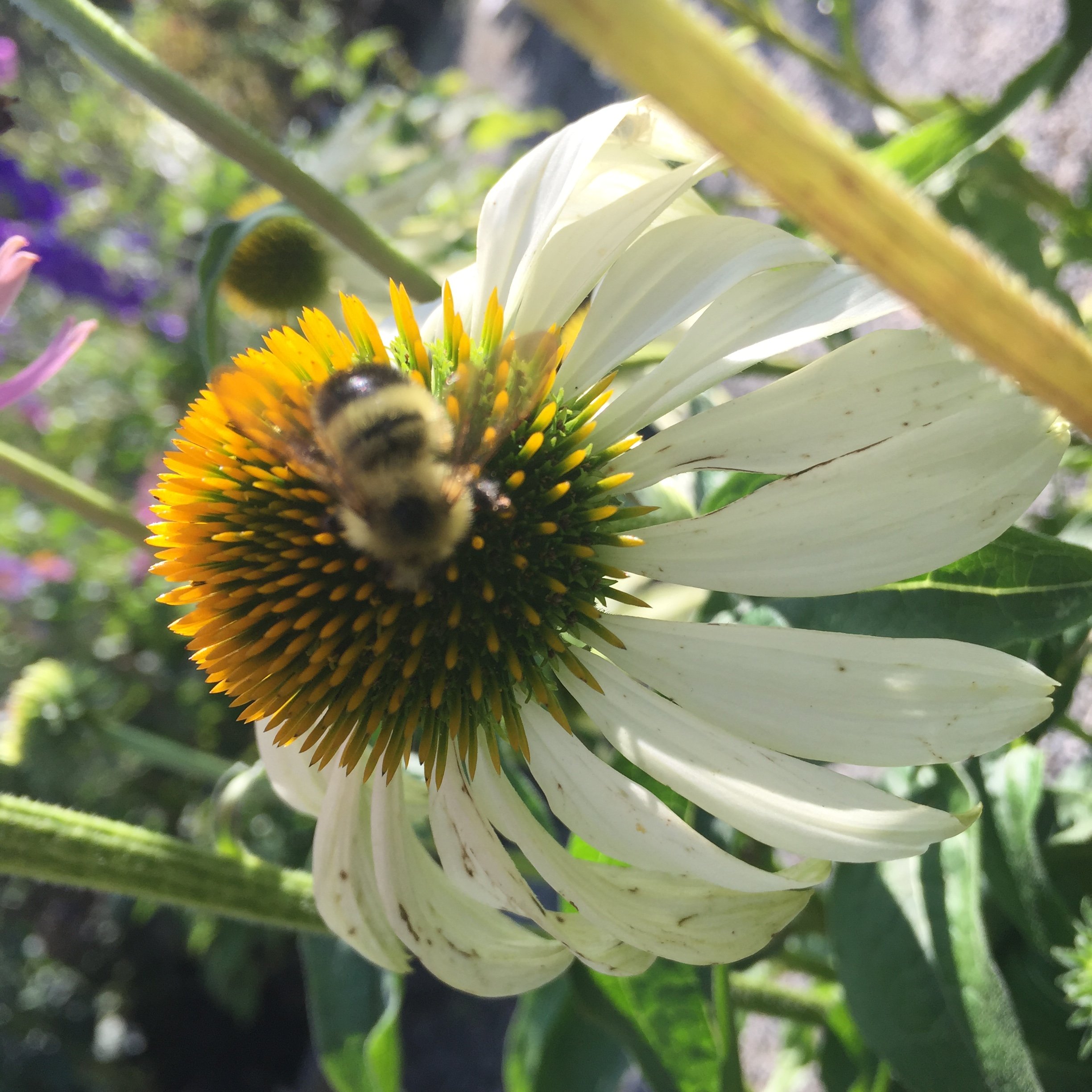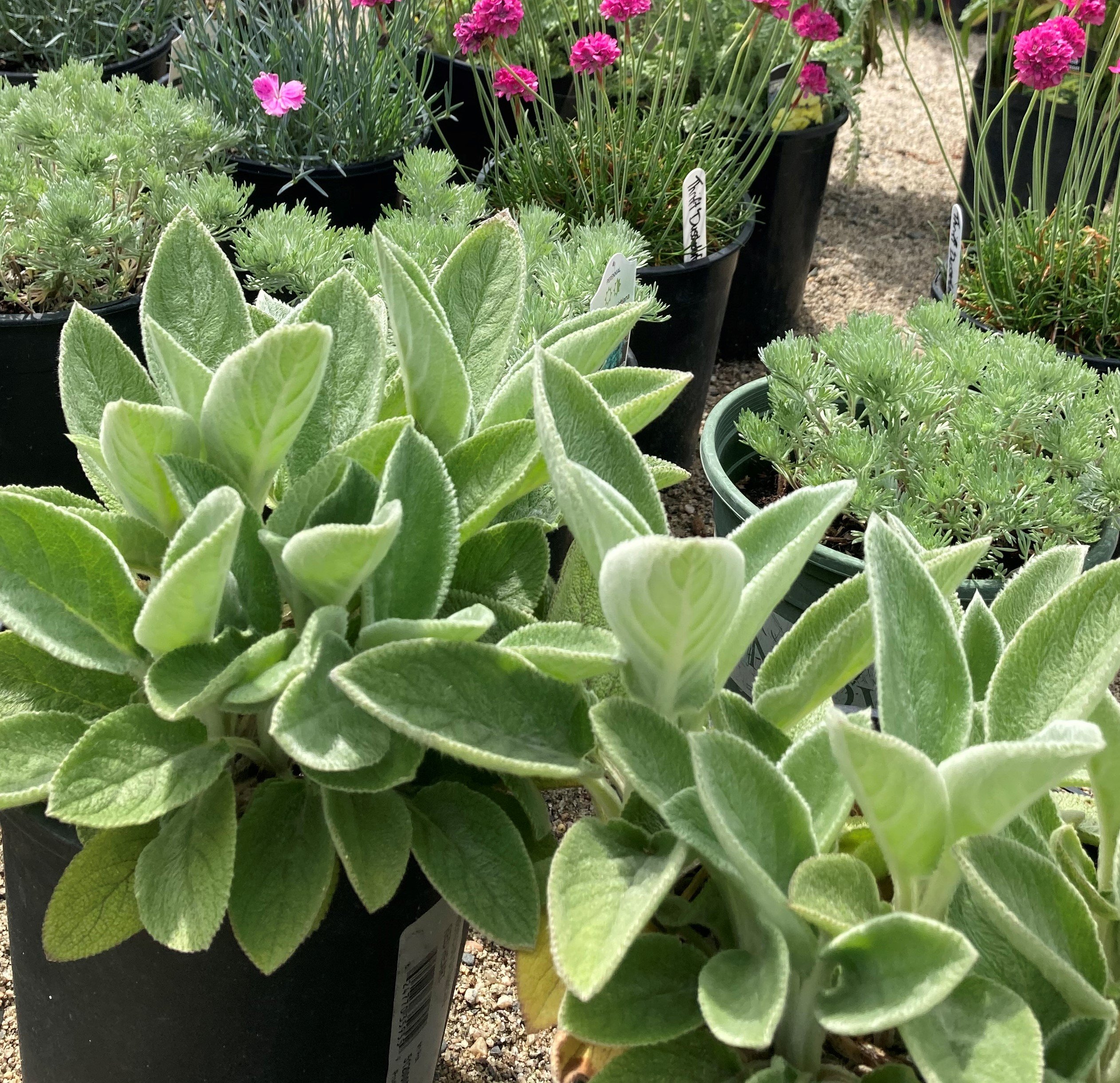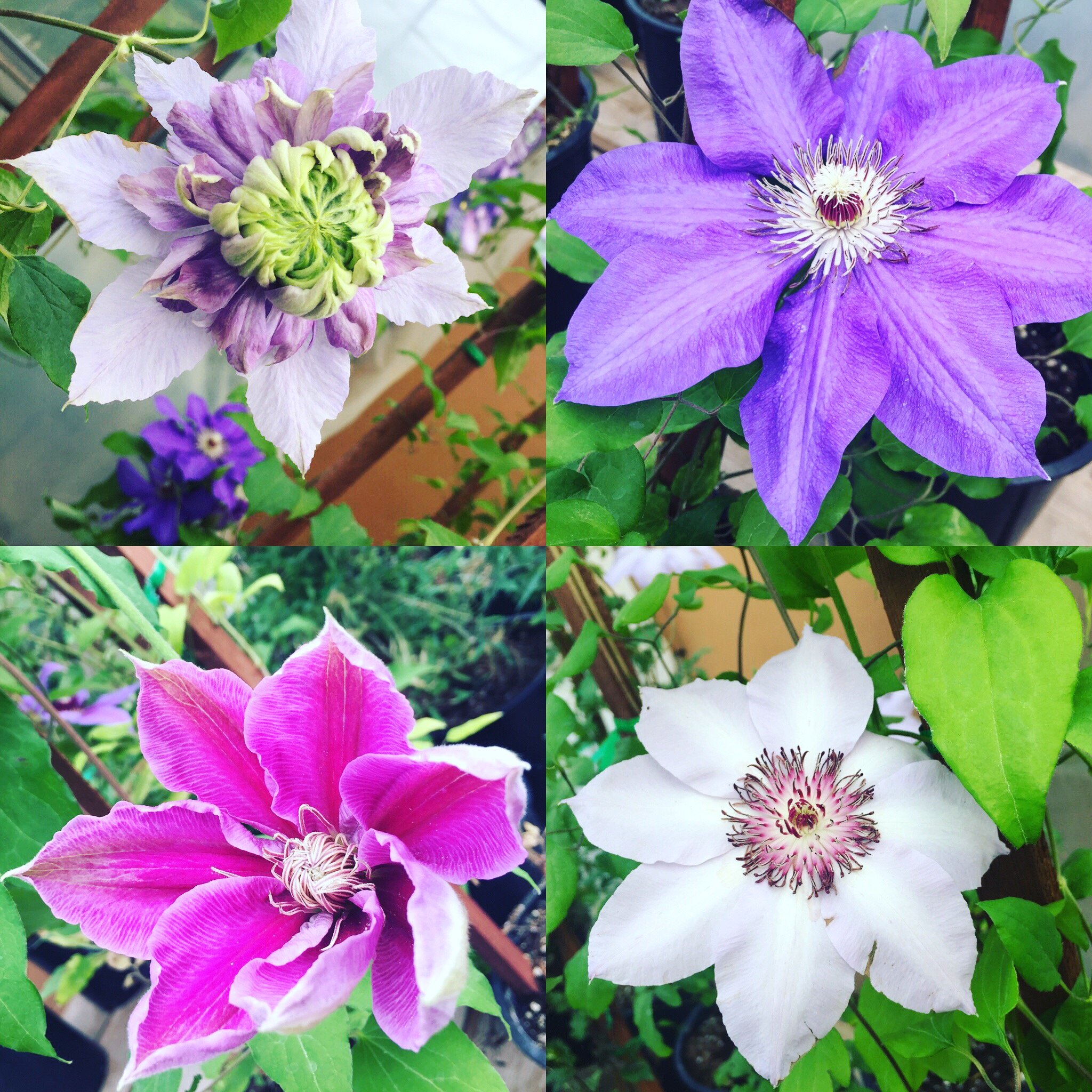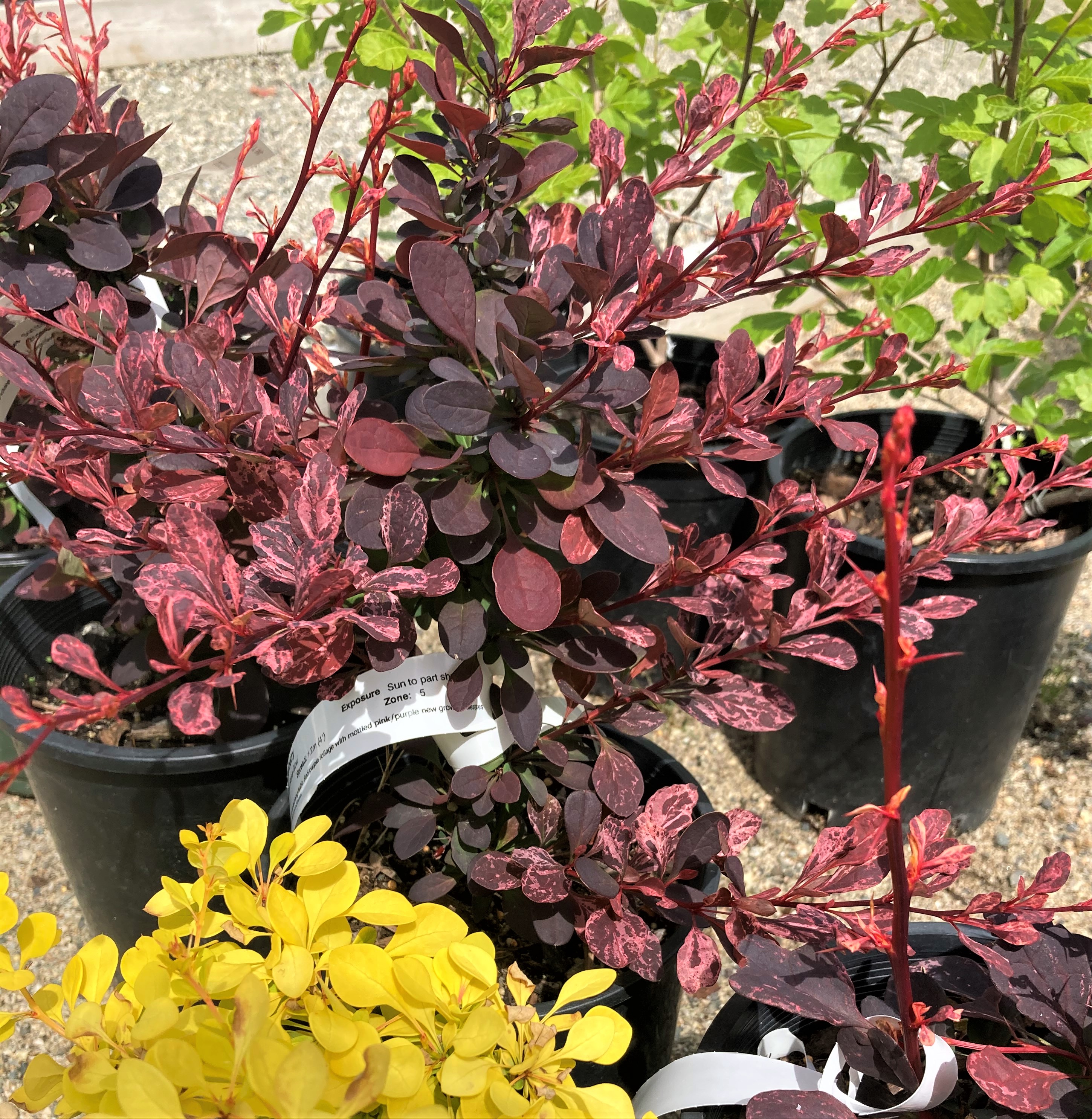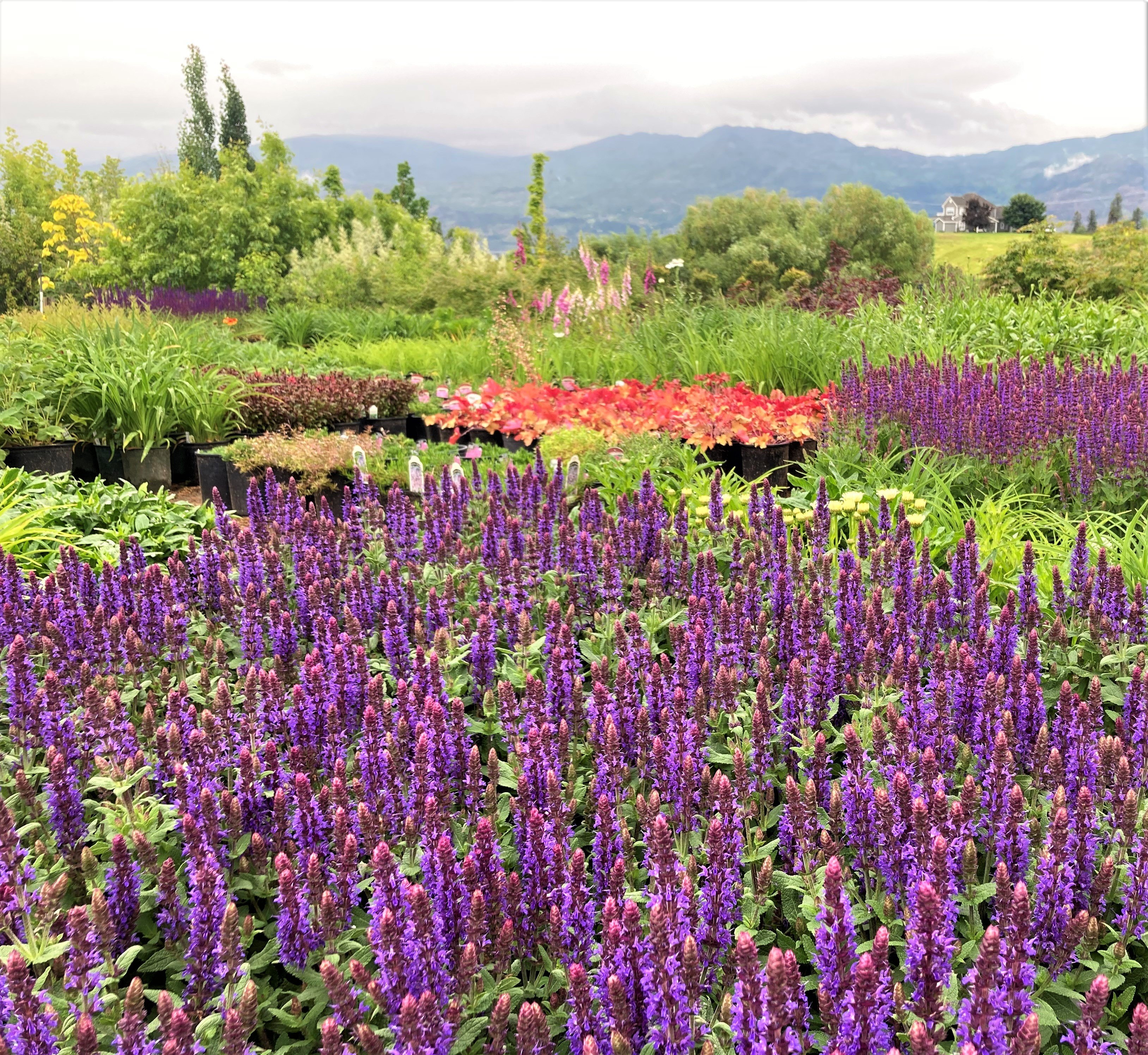 "My life is part humor, part roses, part thorns."
– Bret Michaels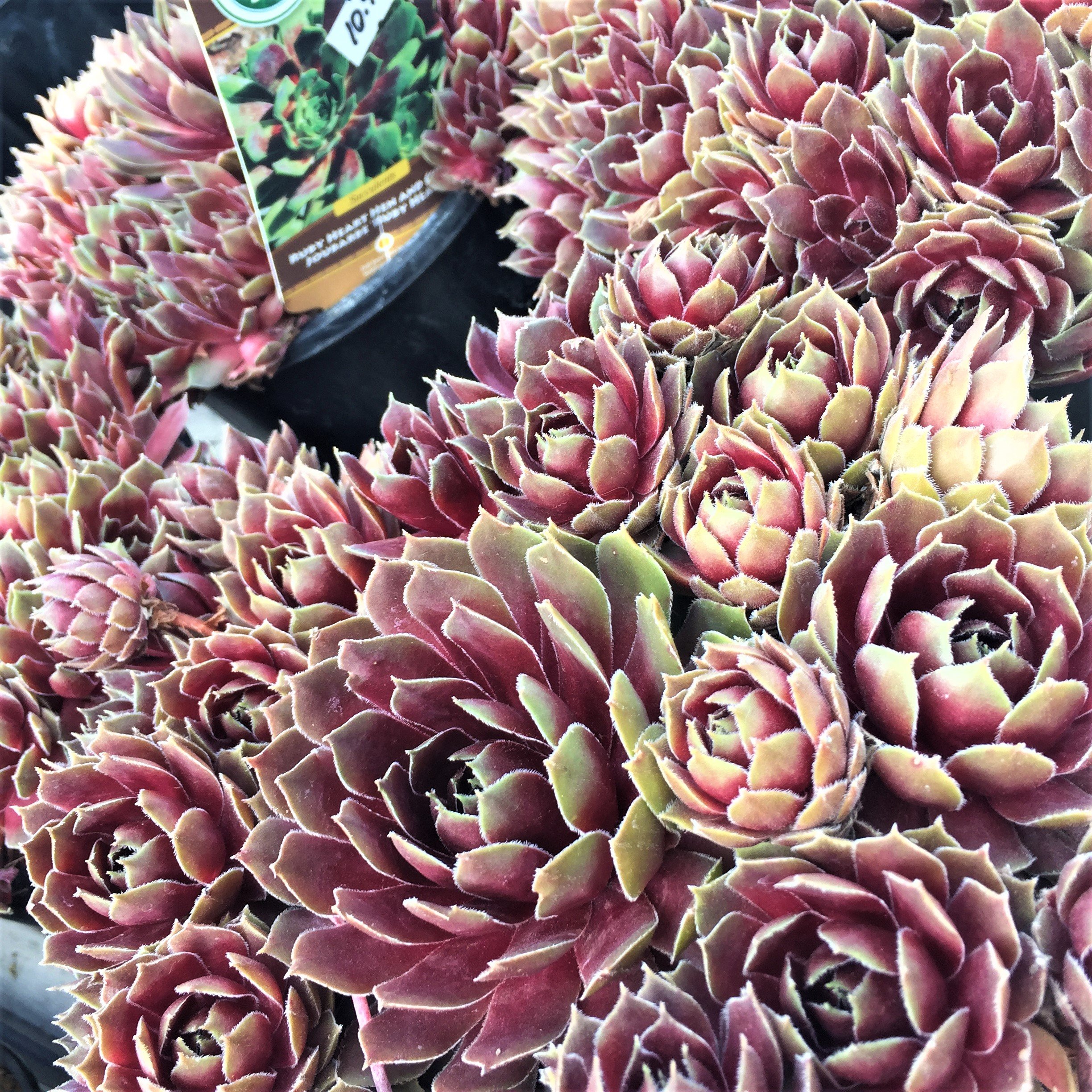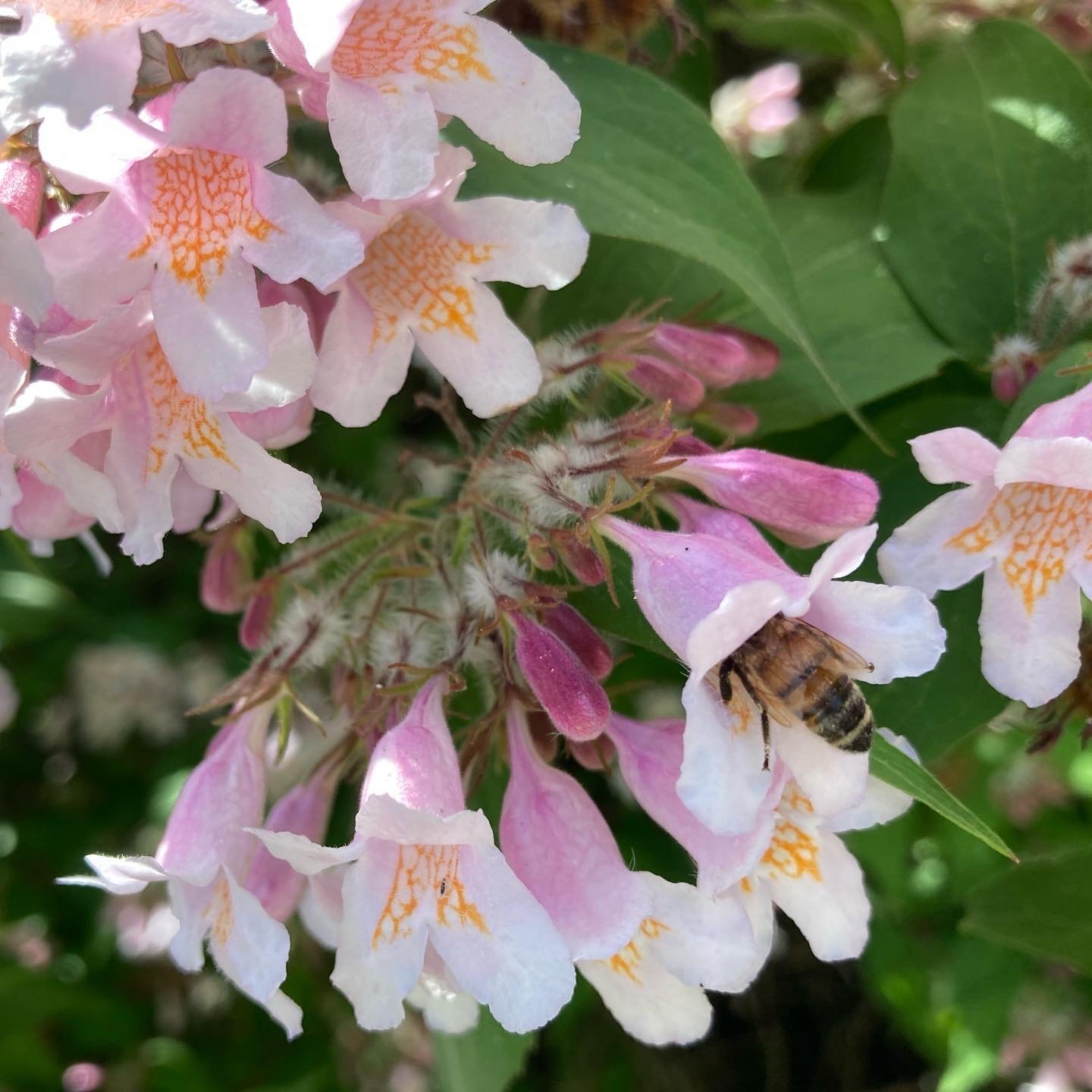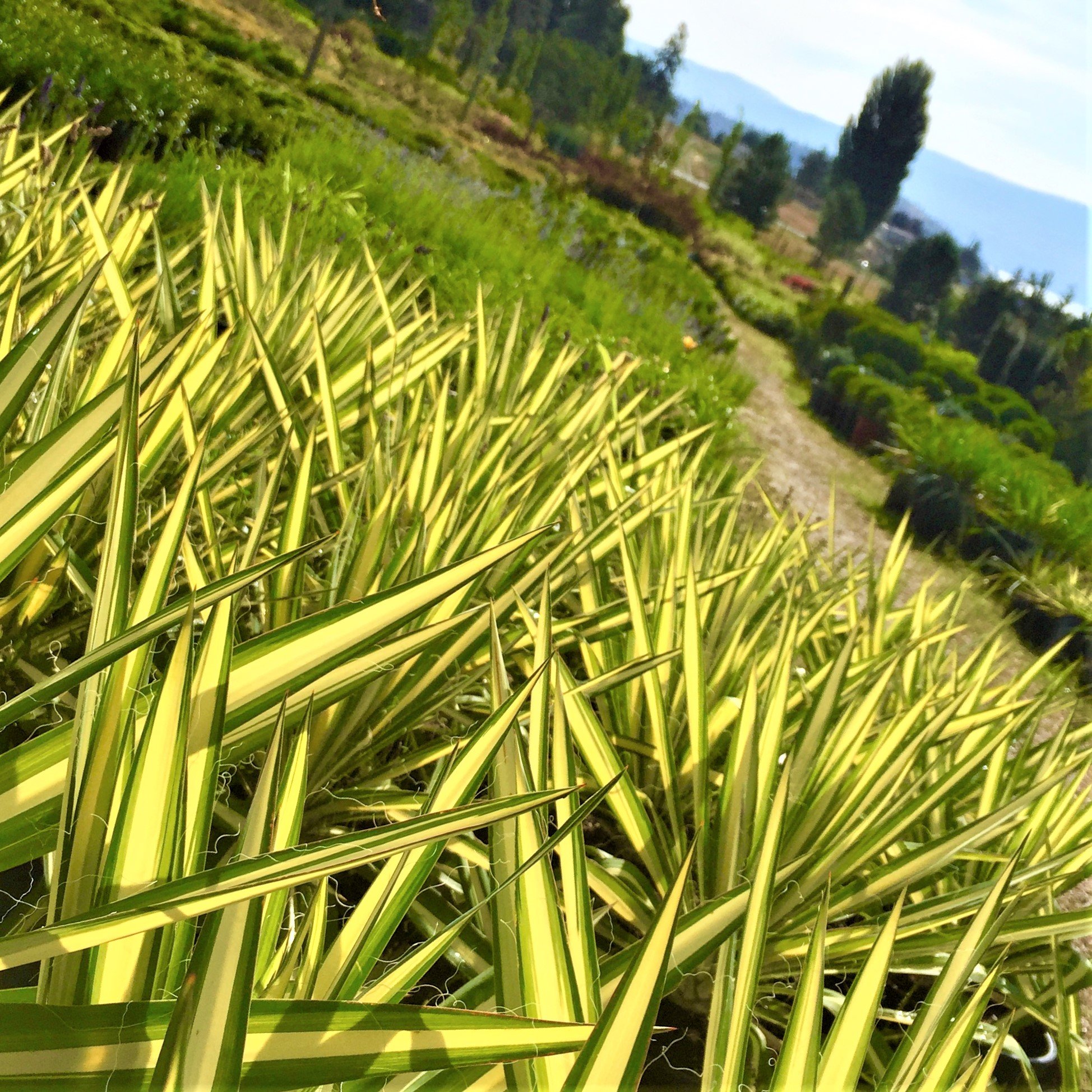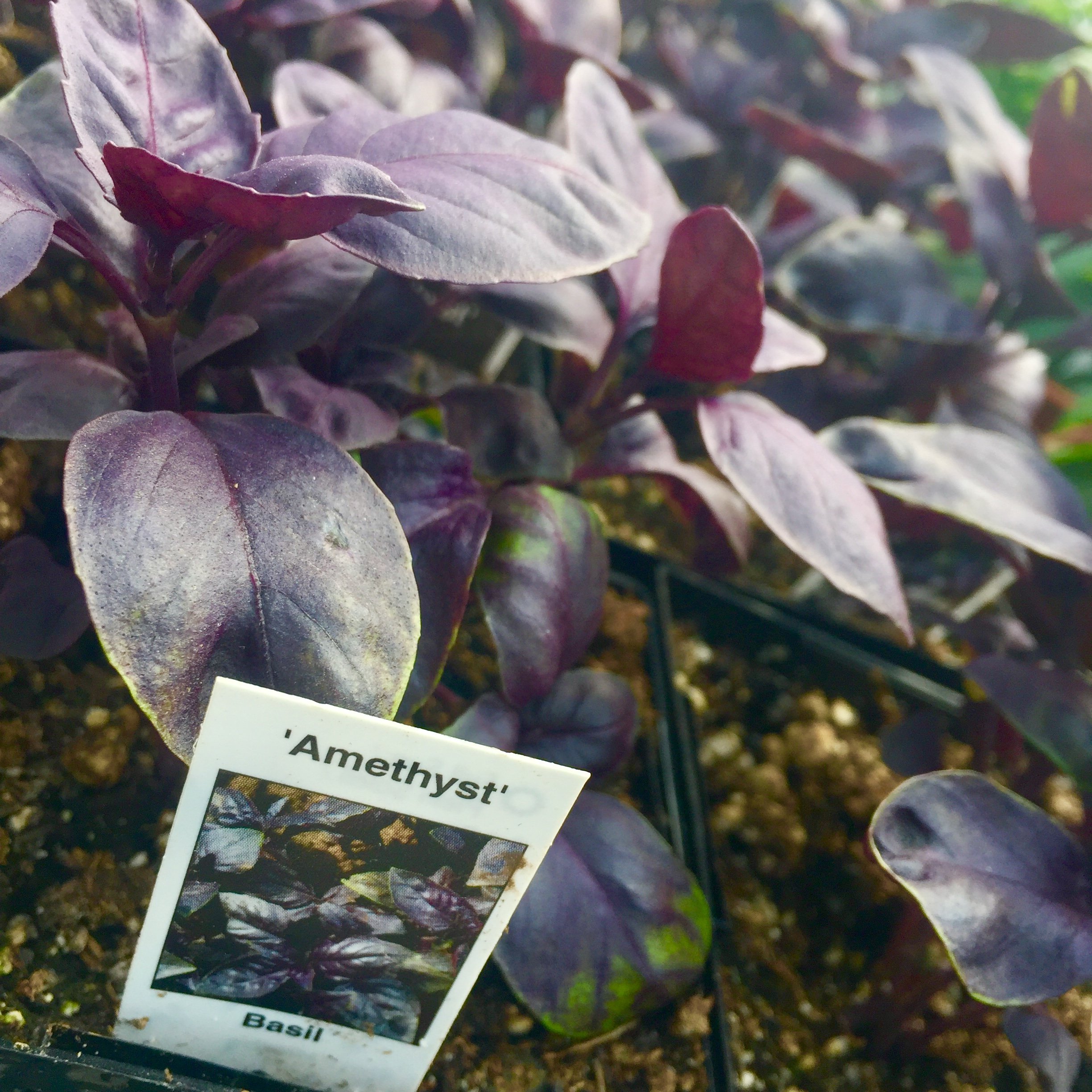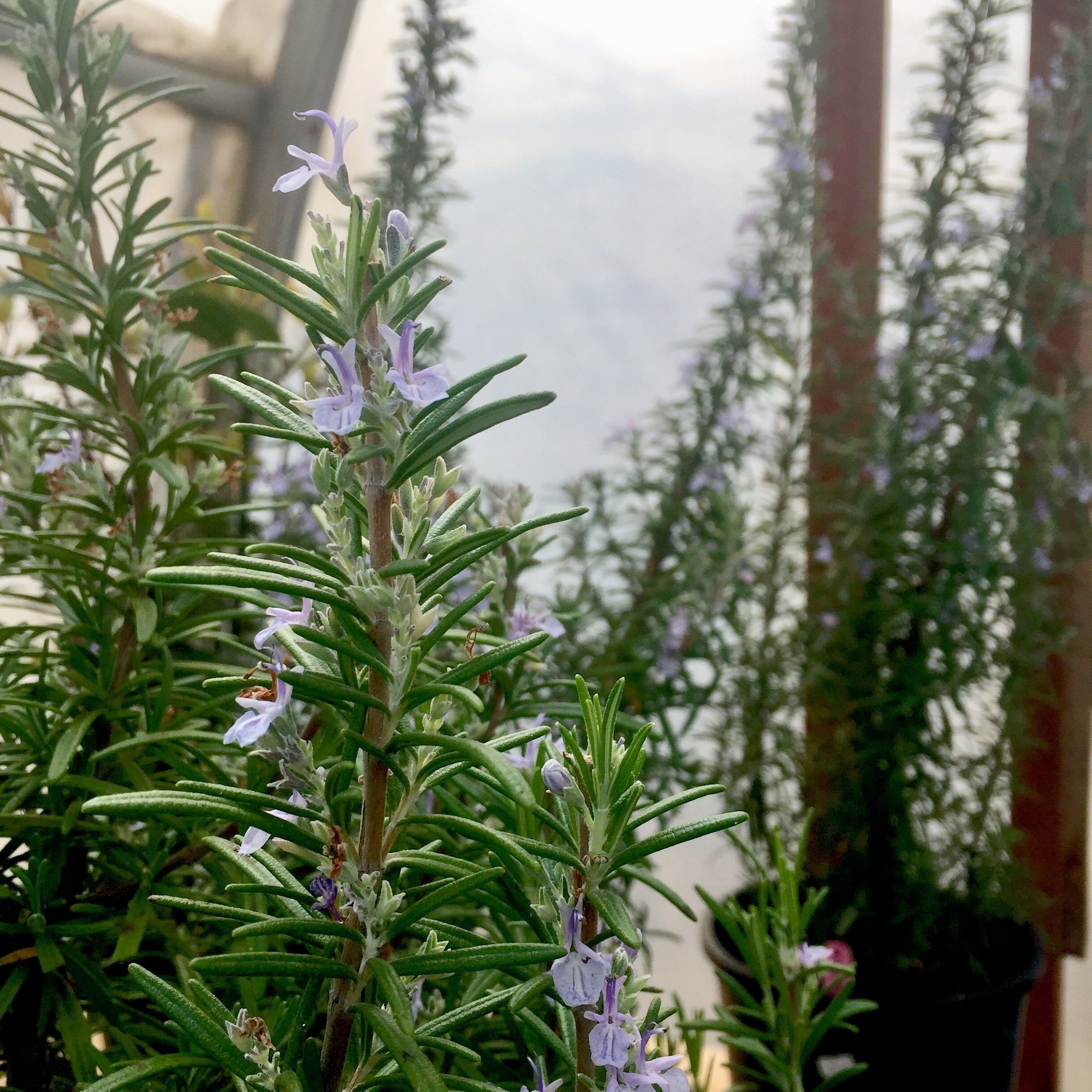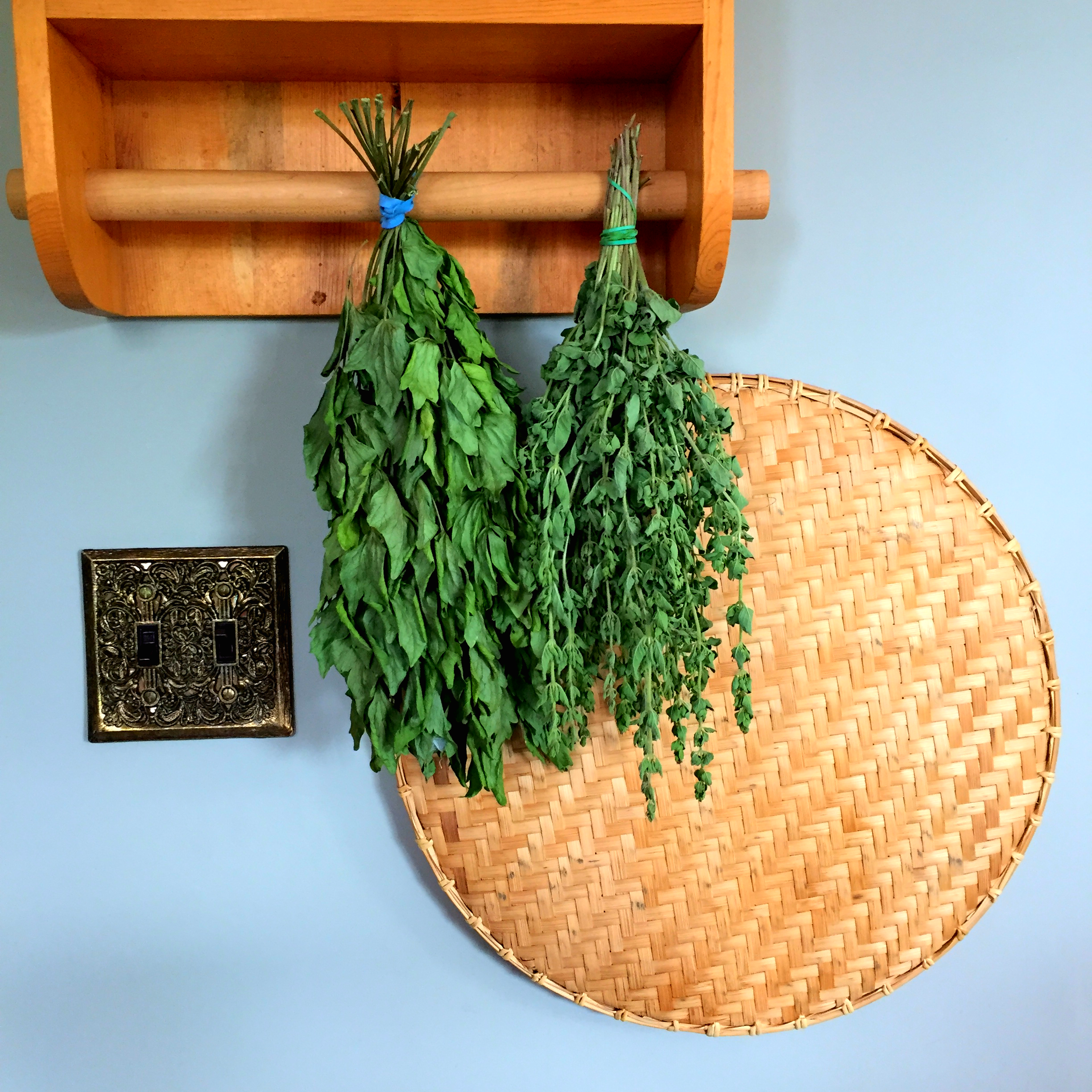 "Herbs are the friend of the physician and the pride of cooks. "
Charlemagne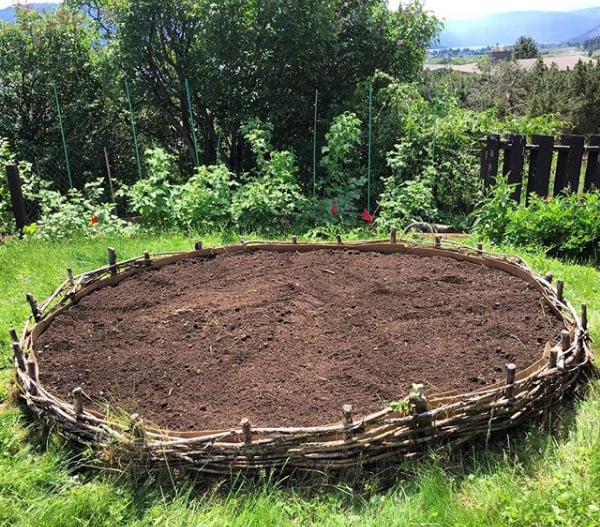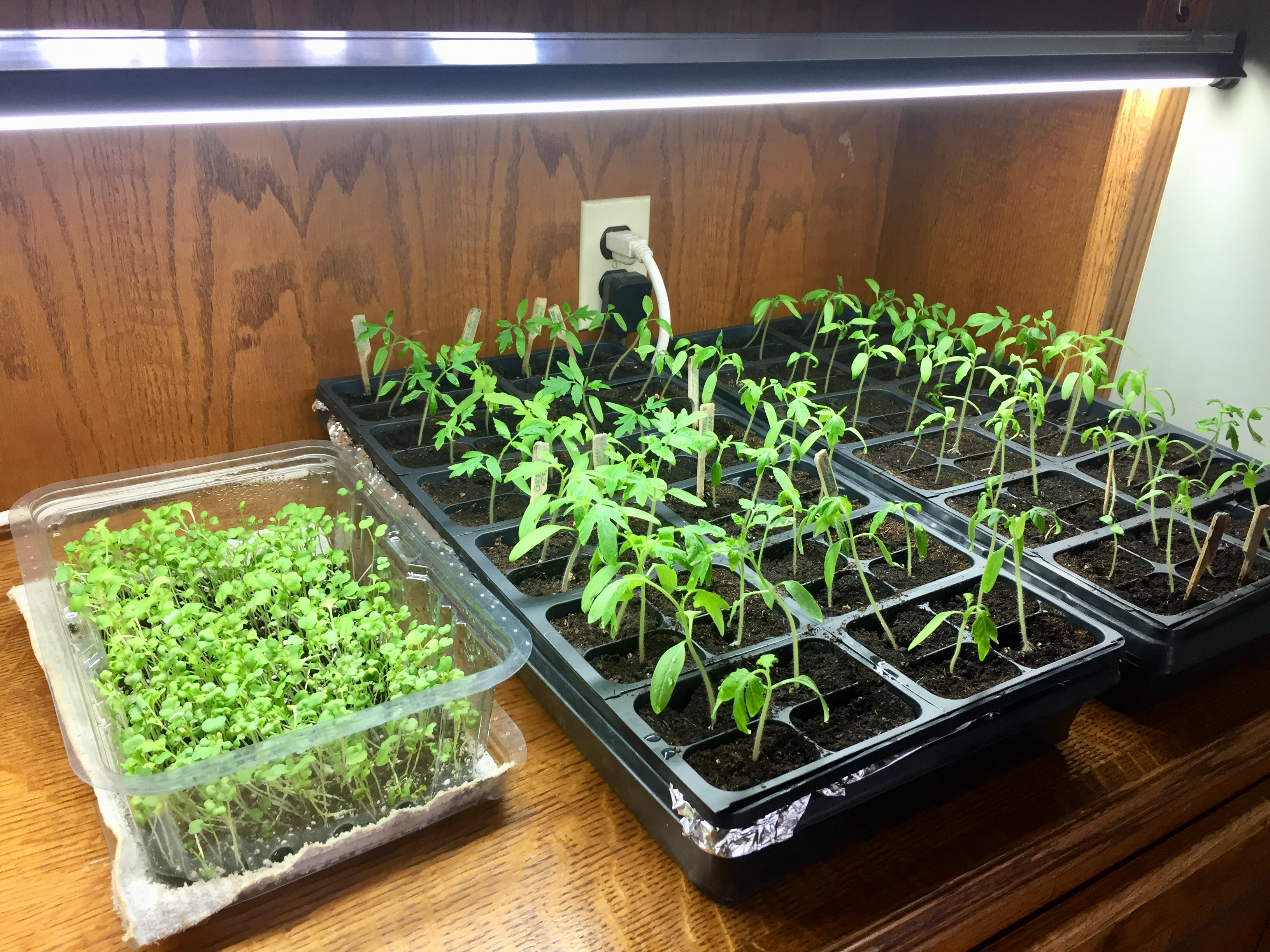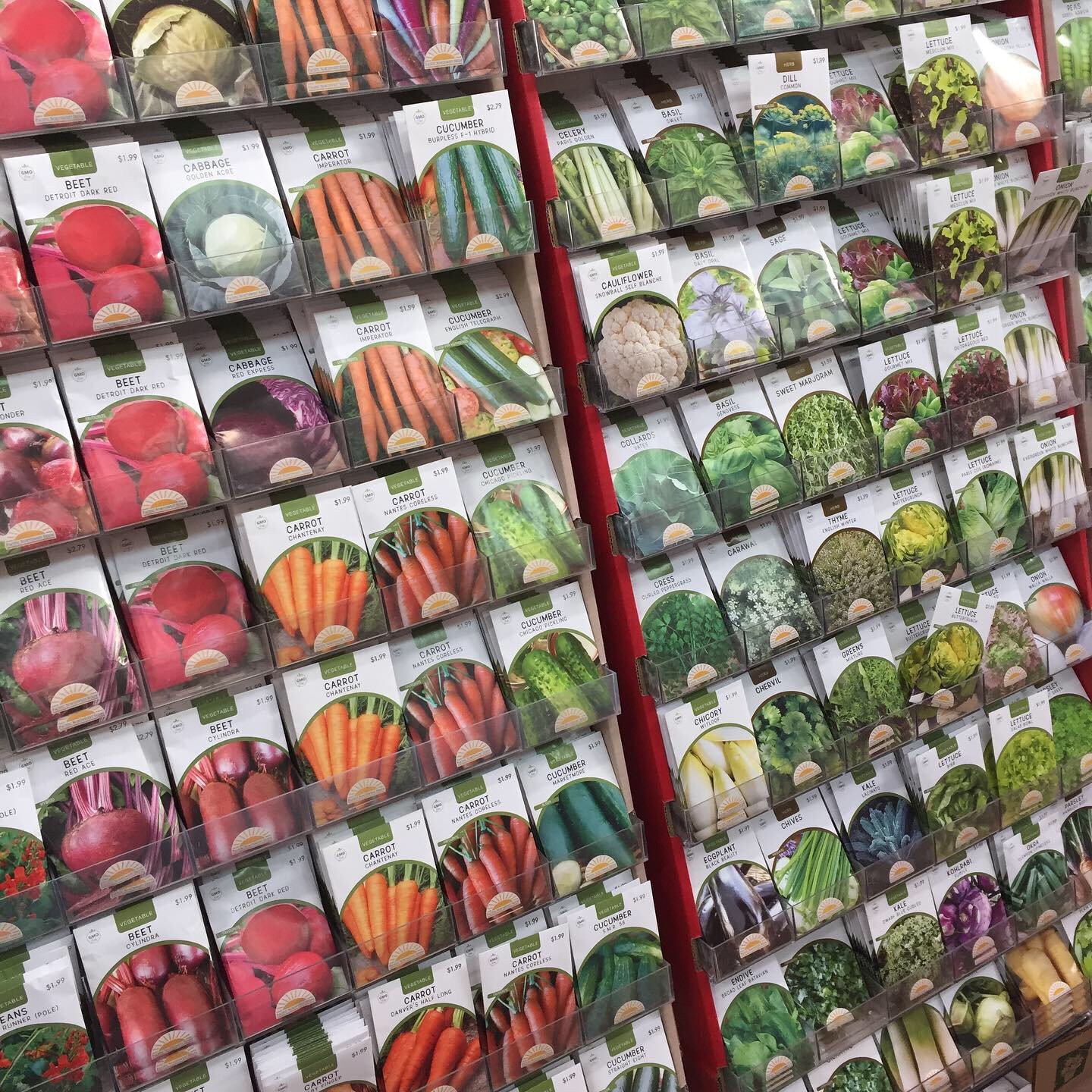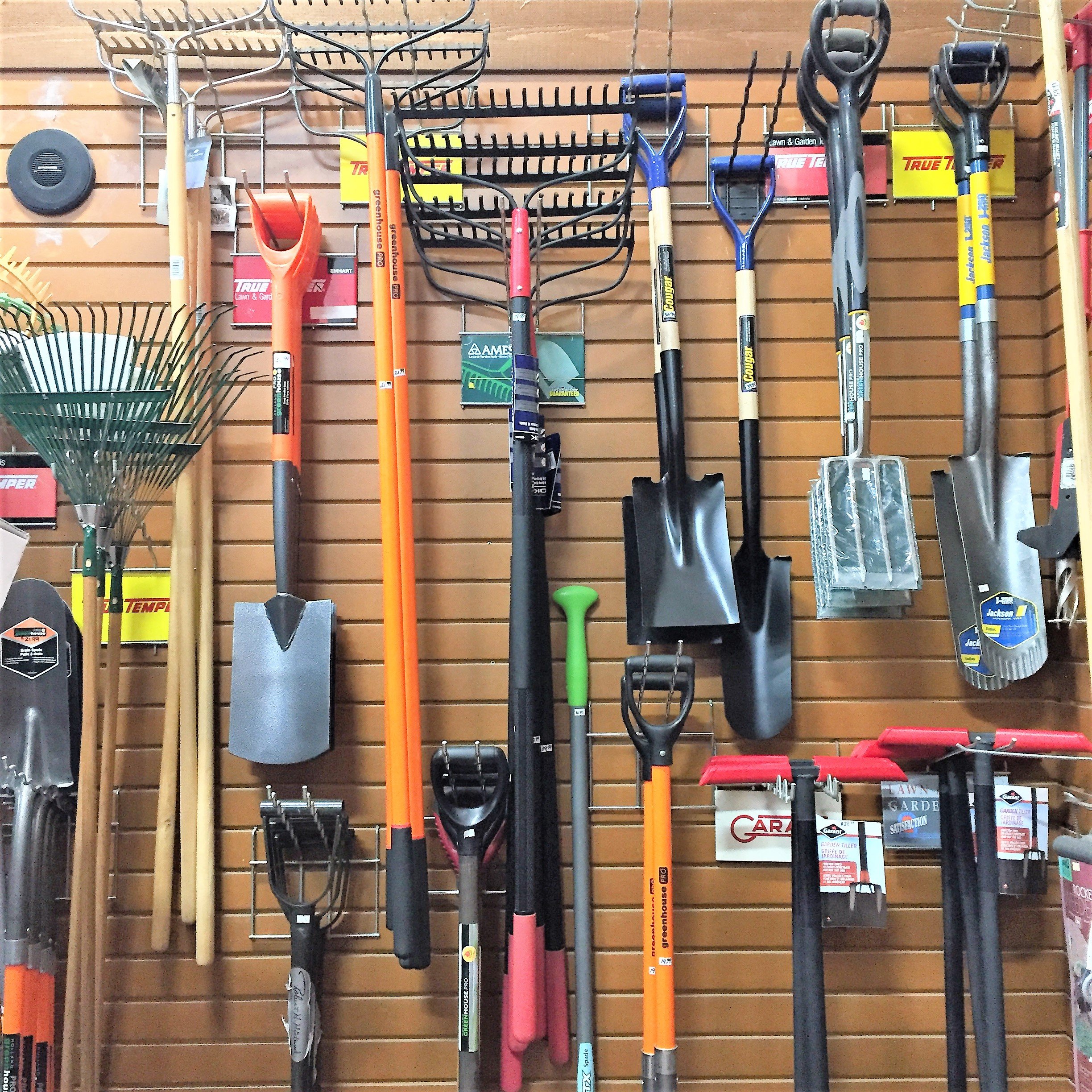 "Why try to explain miracles to your kids when you can just have them plant a garden." Robert Breault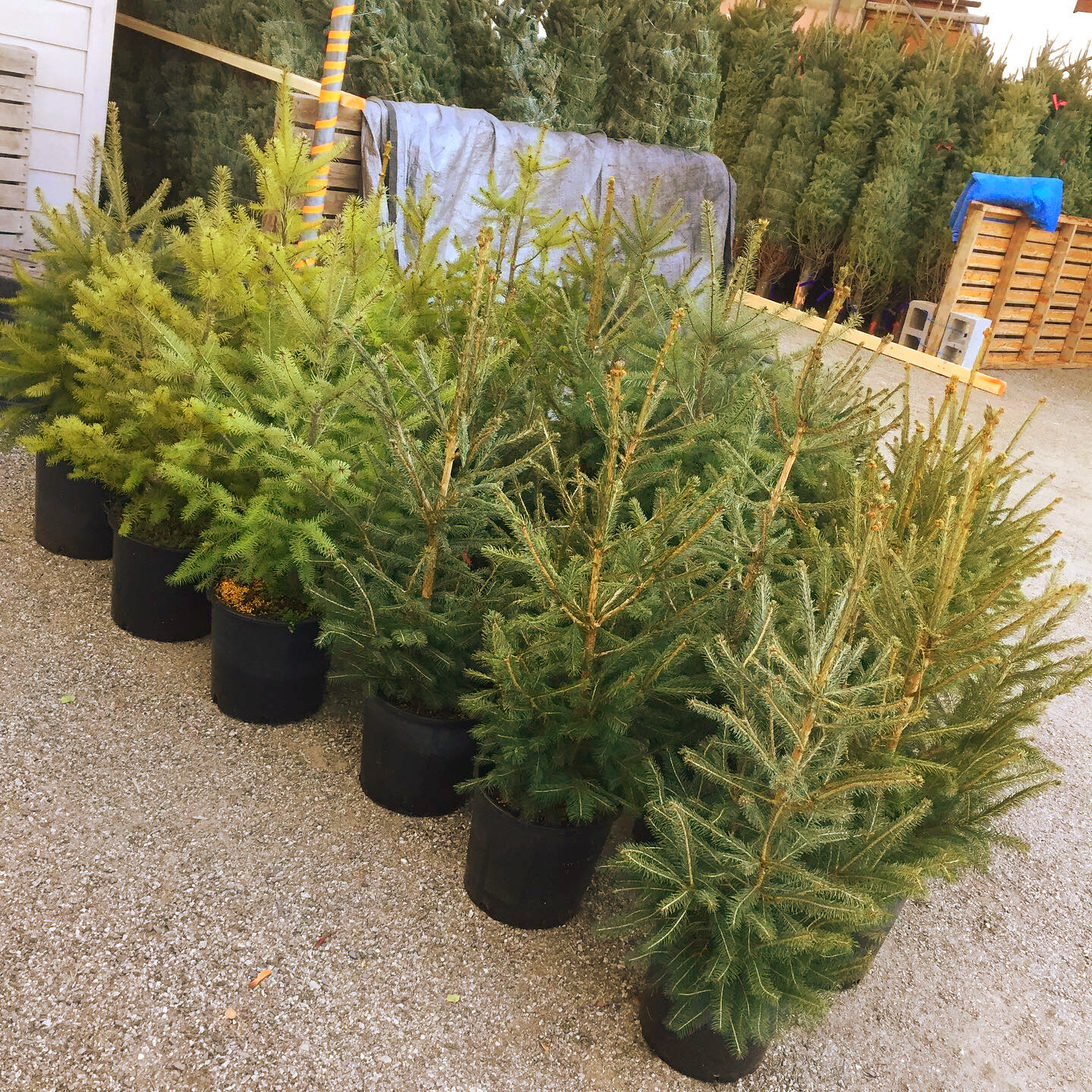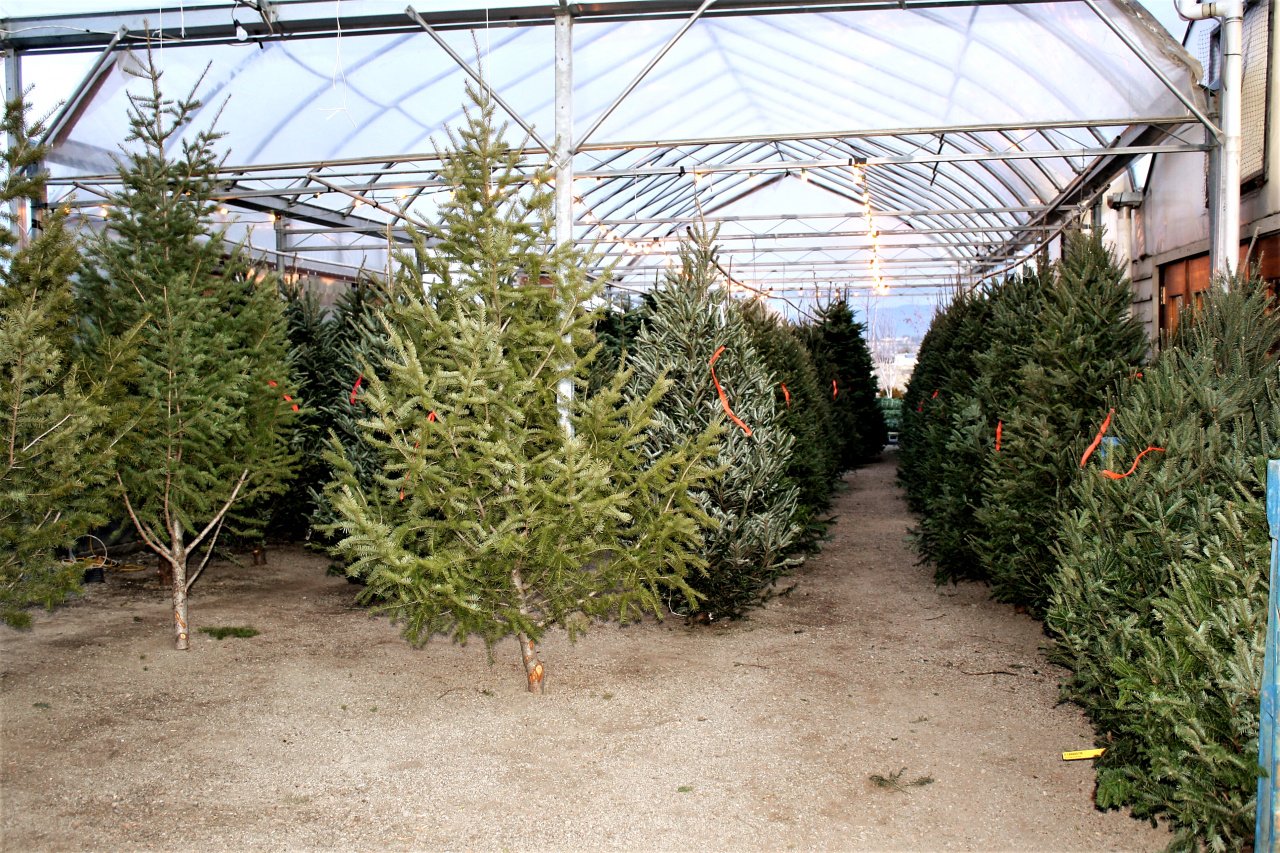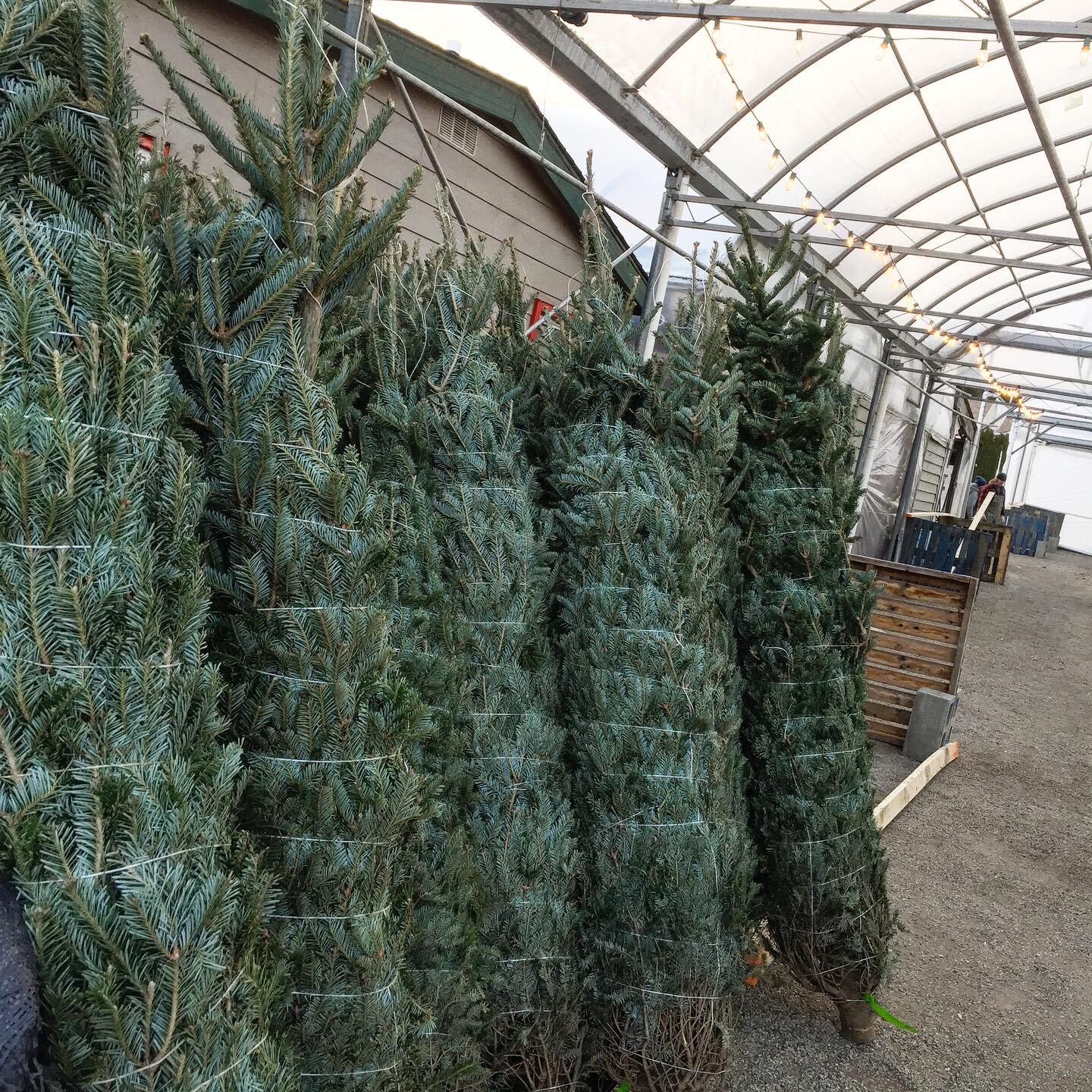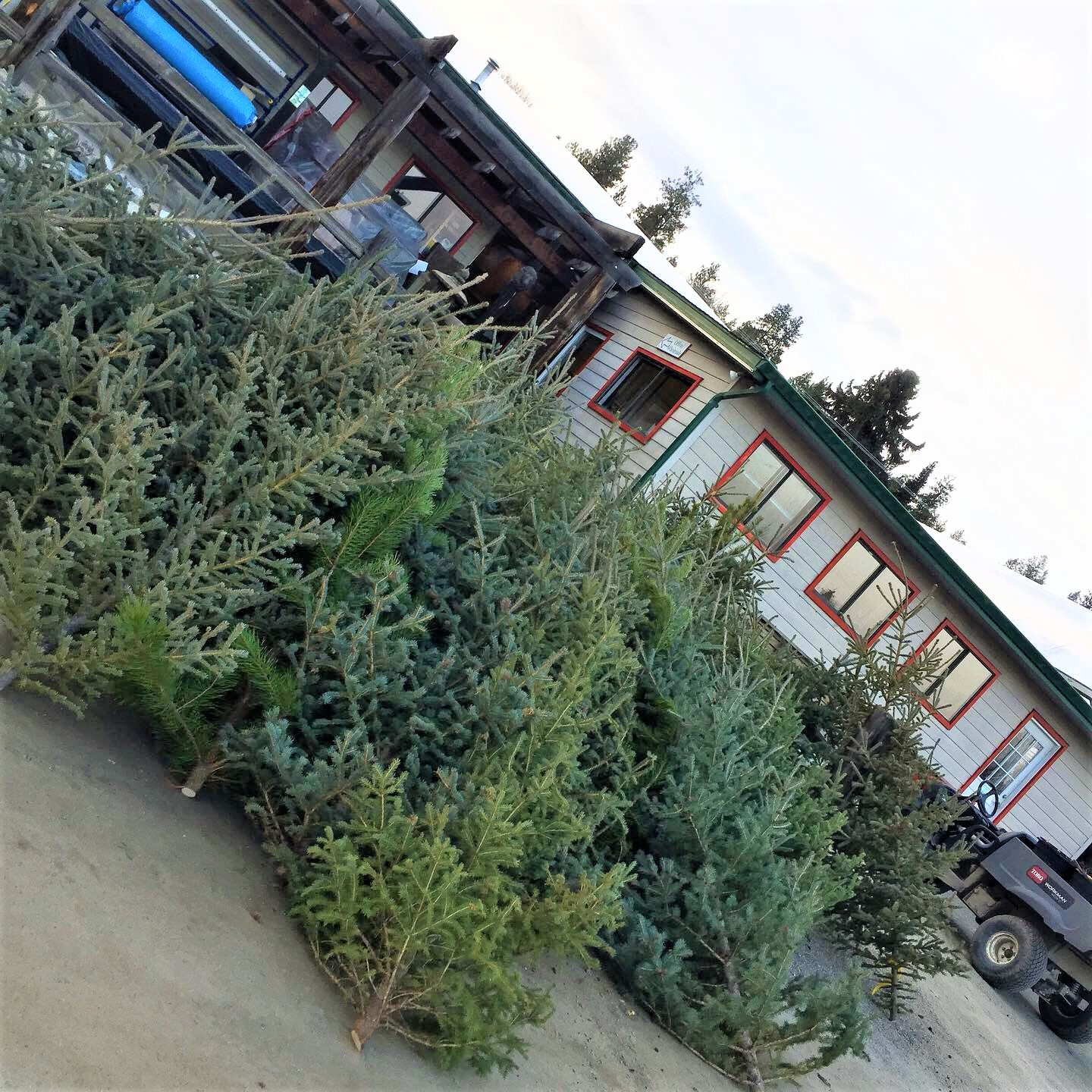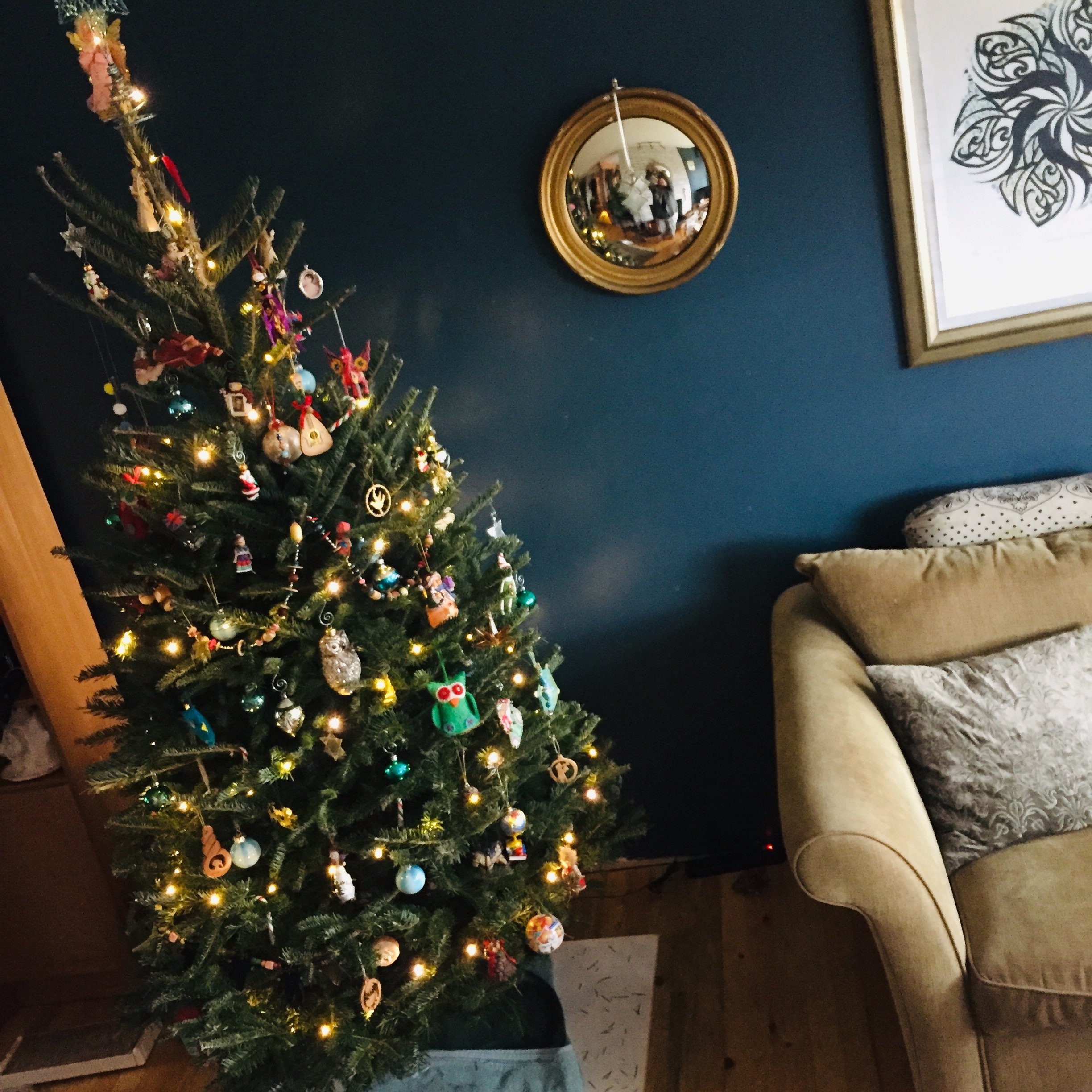 If you have a real Christmas tree, DON'T CHUCK IT, CHIP IT! Simply remove all tinsel, decorations and bags used for transporting the tree, and drop it off for free chipping (all locations except at Glenmore Landfill) from December 26, 2019 through January 31, 2020 at most of these convenient locations: " Regional District of the Central Okanagan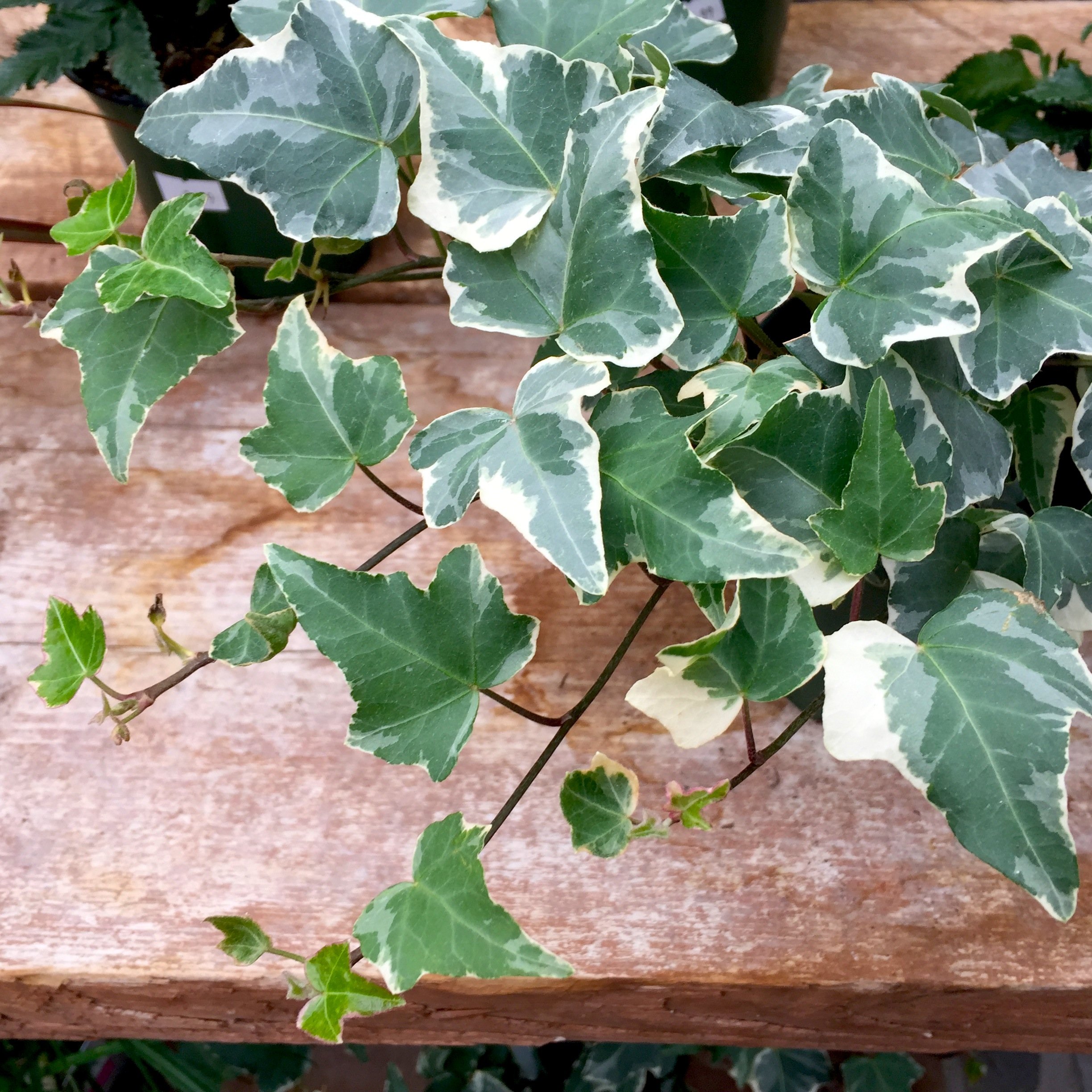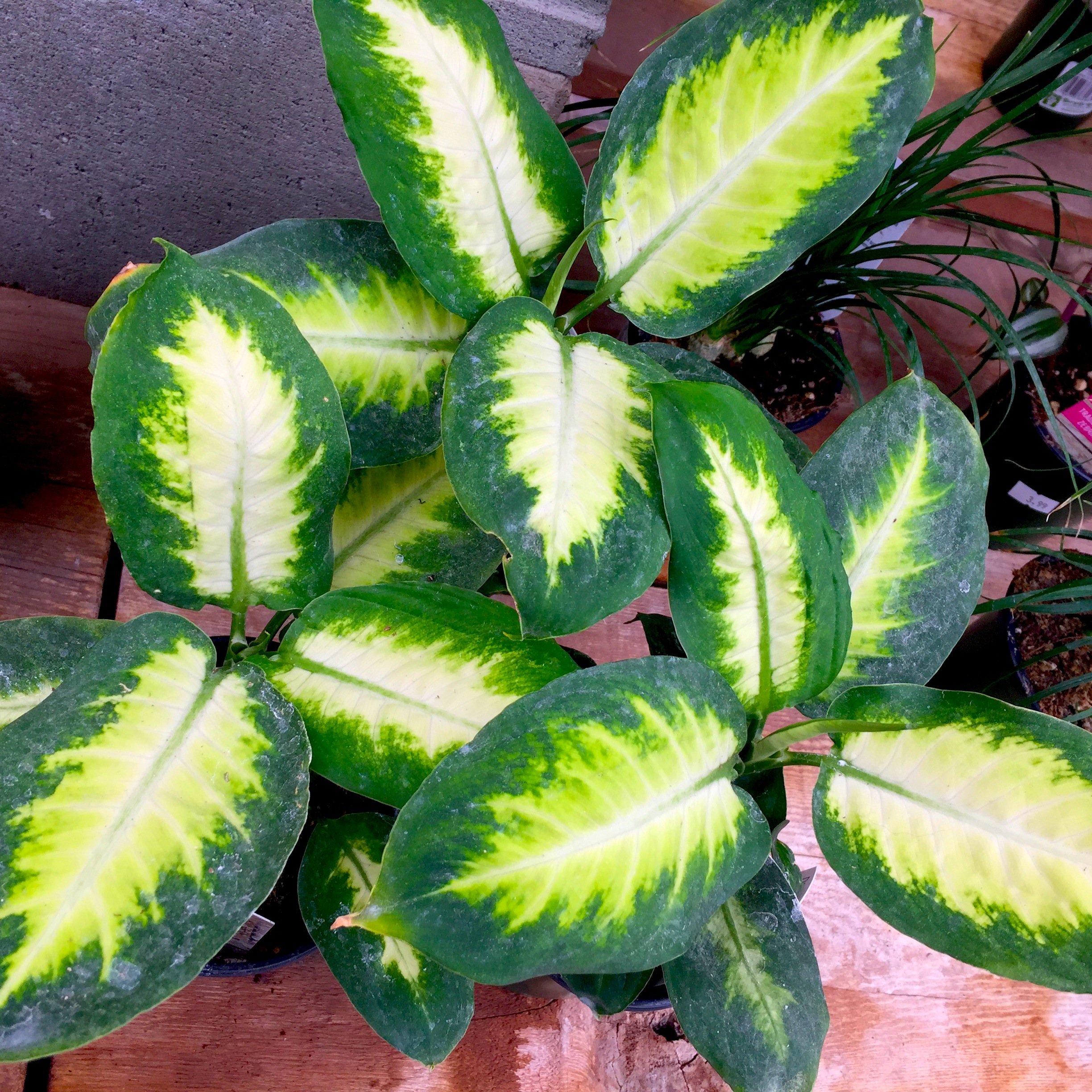 Gardens are not made by singing 'Oh, how beautiful,' and sitting in the shade. –Rudyard Kipling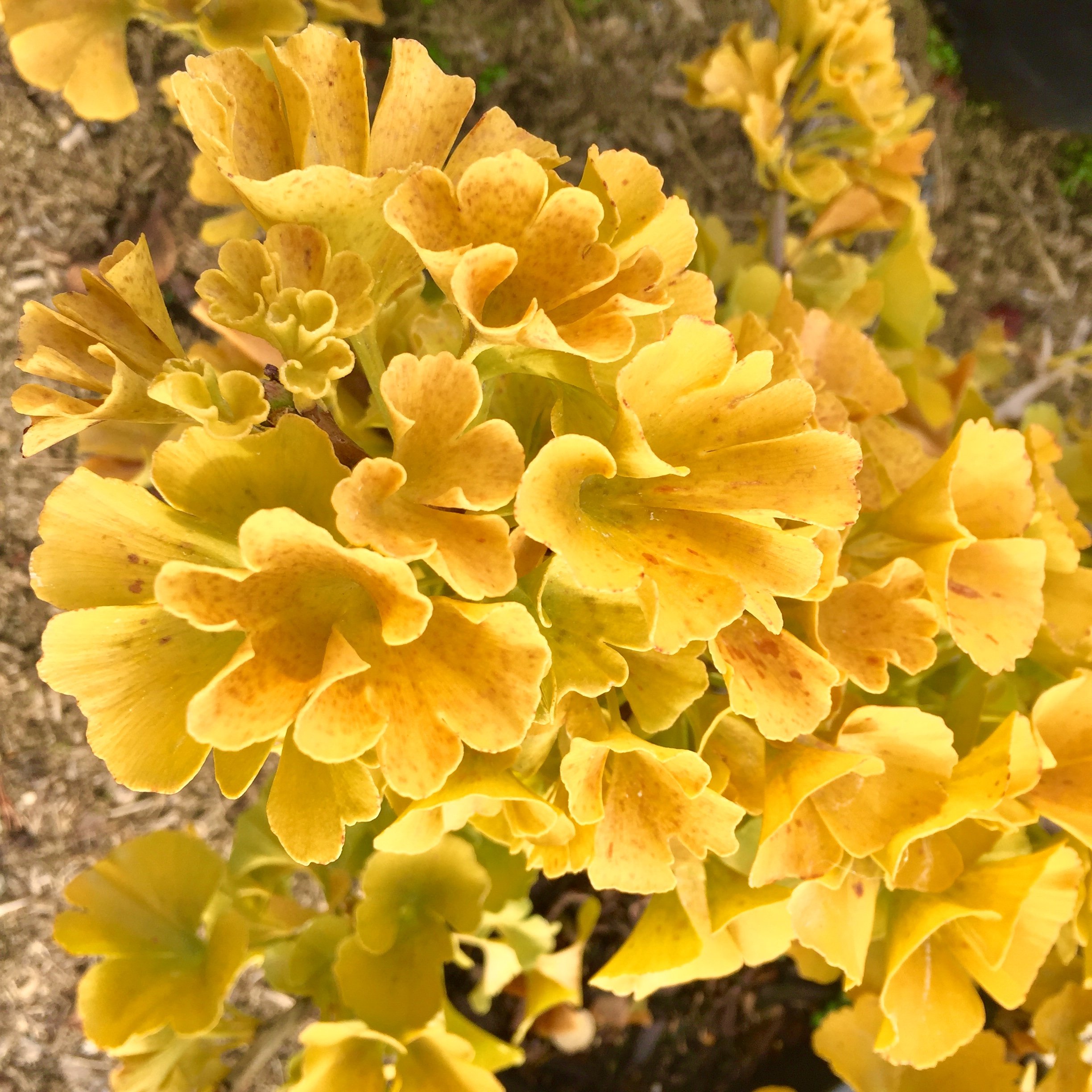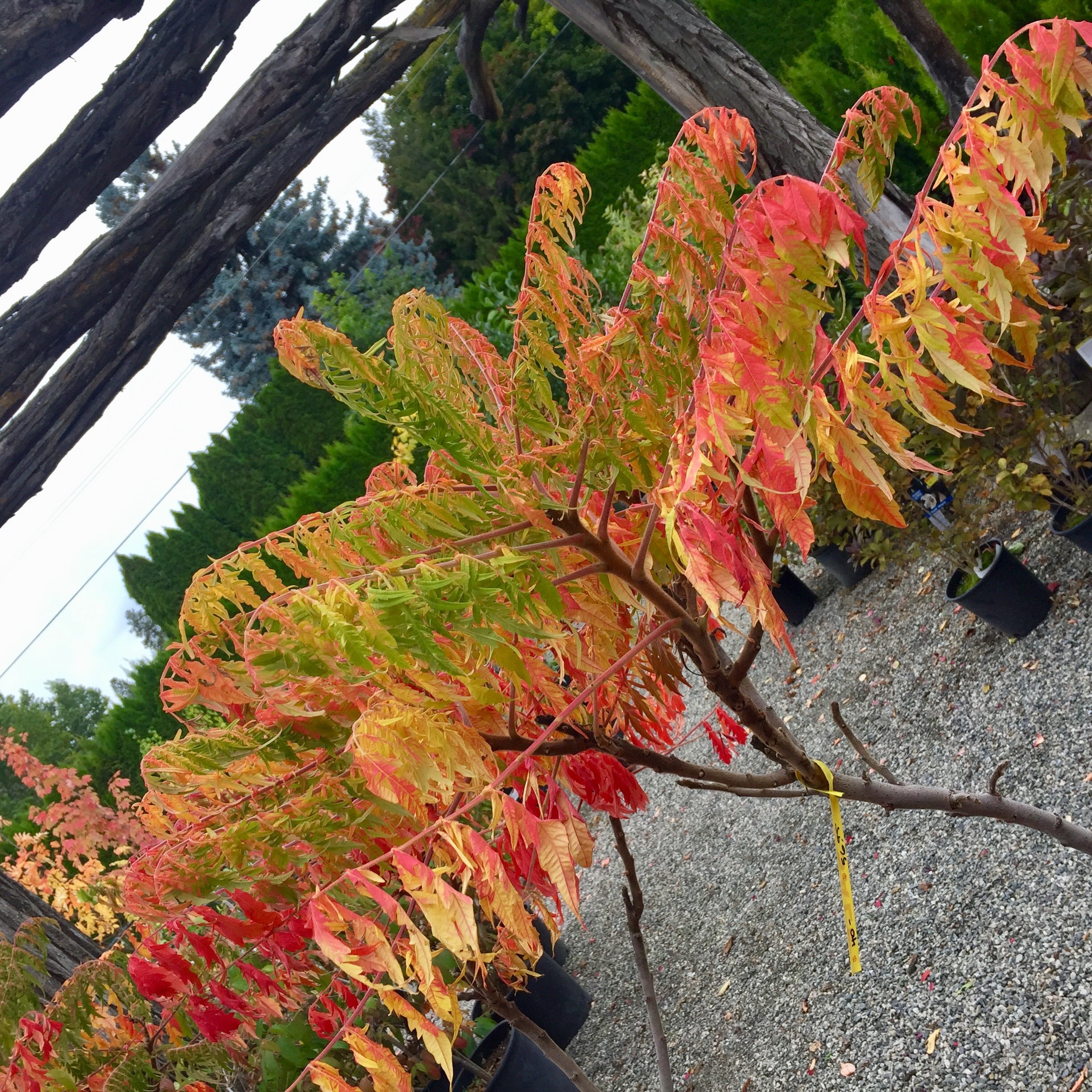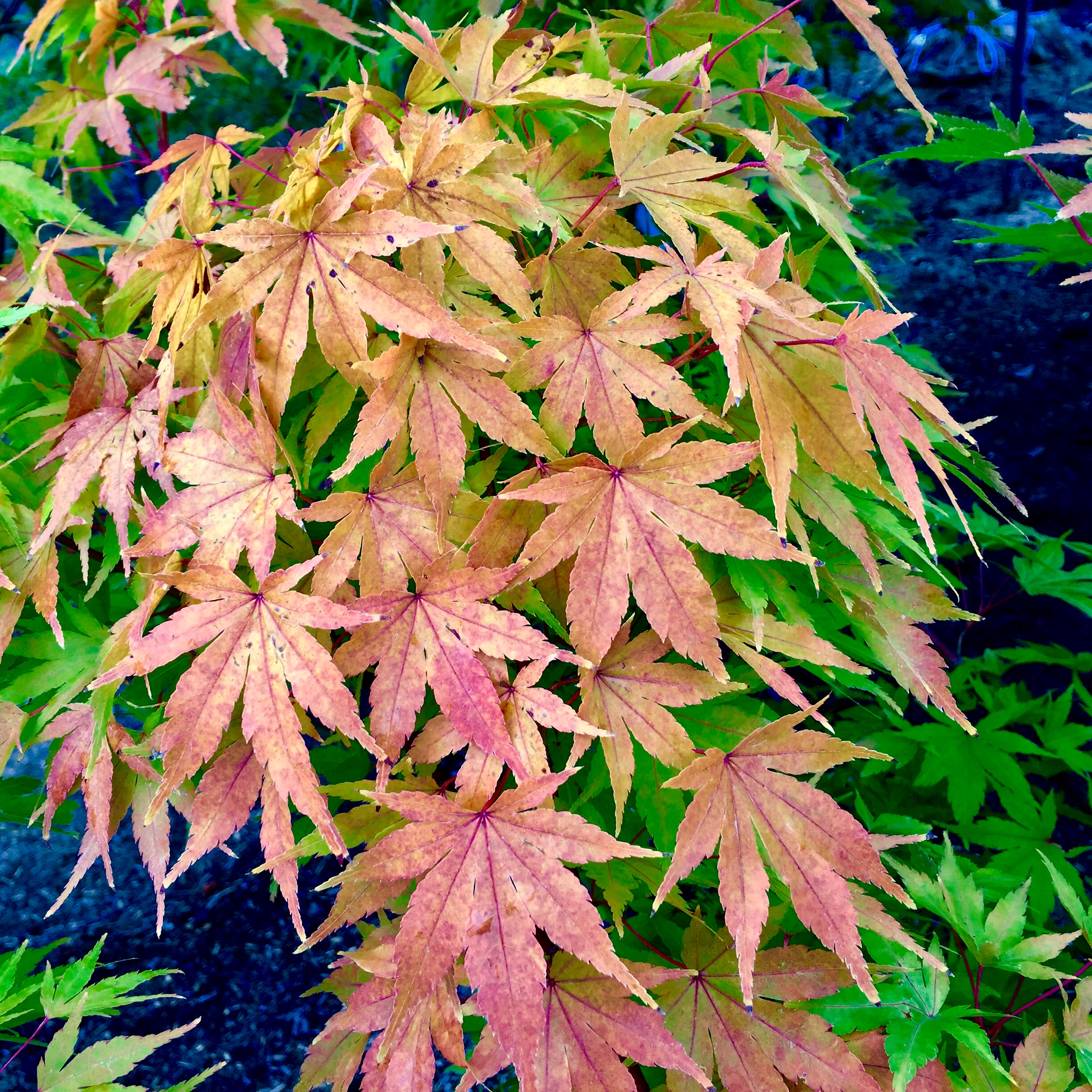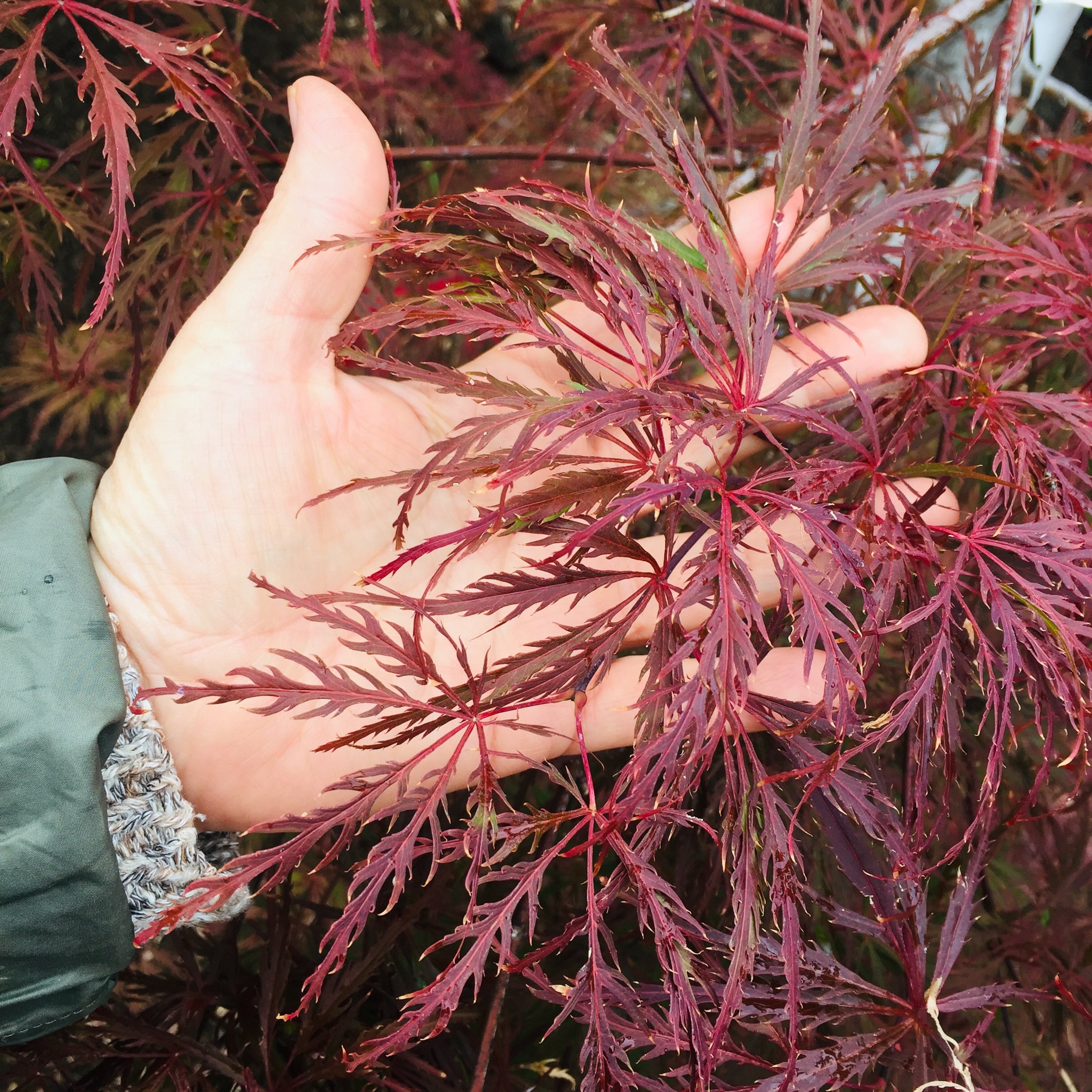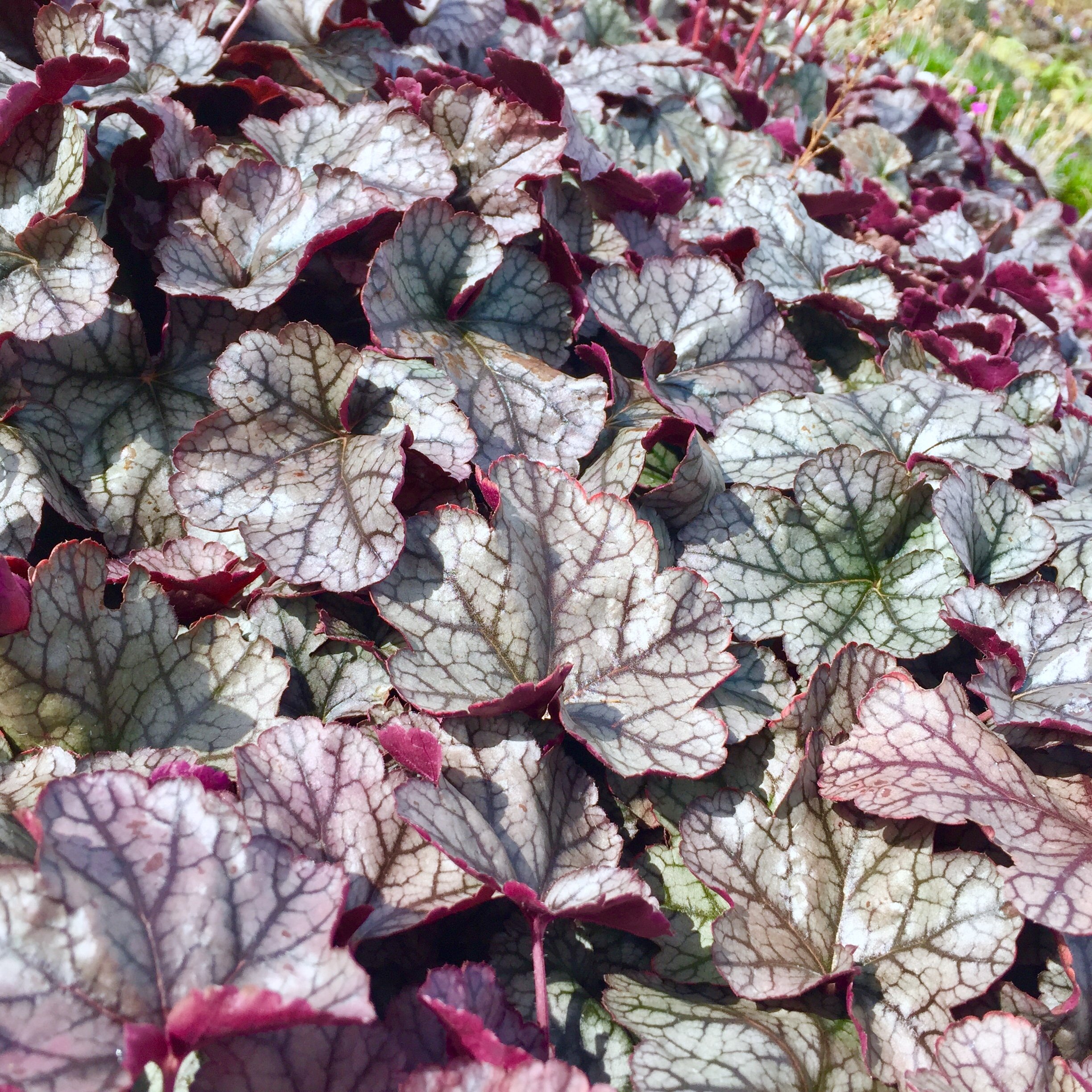 All gardening is landscape painting. William Kent